Football
Inside Real Madrid plans ahead of January transfer window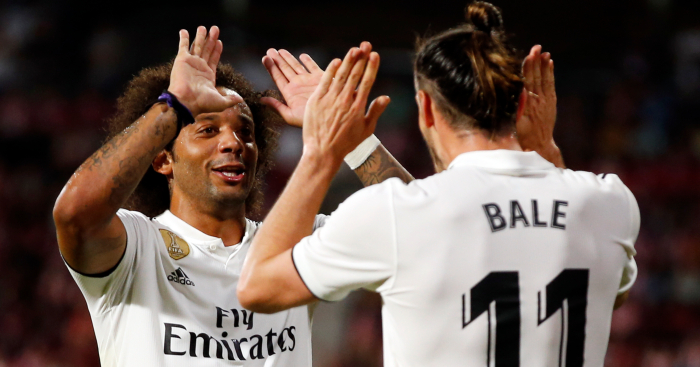 Real Madrid is undoubtedly in the middle of an important transition period which should hopefully see the club completely transform their team.
The summer transfer window saw older players like Raphael Varane and Sergio Ramos depart along with unnecessary backup stars like Martin Odegaard. In their place came a future star in the form of Eduardo Camavinga.
However, Madrid's plans are far from finished and if they are to add further depth to their new-look side they'll need to raise money before they can spend it in January.
According to AS, the club is looking to ship no less than six first-team players in a bid to release $115,7m from their wage bill.
But in the process, the club will also look to make a tidy sum from the transfer market by selling their unwanted stars. So how much will they get in January?
Of the names mentioned for a potential January departure, the most high profile will be former Chelsea forward Eden Hazard and Wales international Gareth Bale but it's unlikely that Madrid will be able to make much from either player.
According to our figures, Hazard is worth $28m and Bale is worth around $13,8m and that's probably exactly how much the Spanish club can expect if they hope to sell the pair in January.
Similarly, senior full-back Marcelo is unlikely to go for any more than $6,9m while perennial benchwarmer Isco is only valued at $18,5m due to his lack of performances and an expiring contract at Madrid. The same goes for Jesus Vallejo who is also expected to leave for little more than his value of $8m.
Perhaps the only player that could bring in a significant amount of money is Luka Jovic, who is still only 22 years of age and has a long-term contract. Add to that impressive performances for Eintracht Frankfurt last season and it's clear that the forward still has plenty to offer a potential suitor.
However, even Jovic has seen his value dip to just $23m and it seems unlikely that Madrid would demand much more than that if they have the opportunity to sell him.
Having said that, each of those values still comes to an impressive $92,6m which is certainly a sizable amount of money when you're shipping for a new striker or central midfielder.
In October Marcelo reportedly told Real Madrid that he want to leave come 2022.
The veteran Brazilian has found himself slipping down the pecking order in Carlo Ancelotti's plans this season following his return from injury.
The 33-year-old has played a predominantly backup role to Ferland Mendy in the last two seasons but he previously stated his willingness to play a squad role.
However, with his contract set to expire in June 2022, the full-back is willing to cancel his deal to ensure an early exit in January.
According to reports from El Nacional, Marcelo has already informed club president Florentino Perez of his intention to move on with former club Fluminense his intended destination.
Perez will not stand in Marcelo's way if a deal can be agreed, but Ancelotti could block his exit if he wants to keep him as an experienced option in the second half of the season.