Tusker ease pressure with hard fought win over Wazito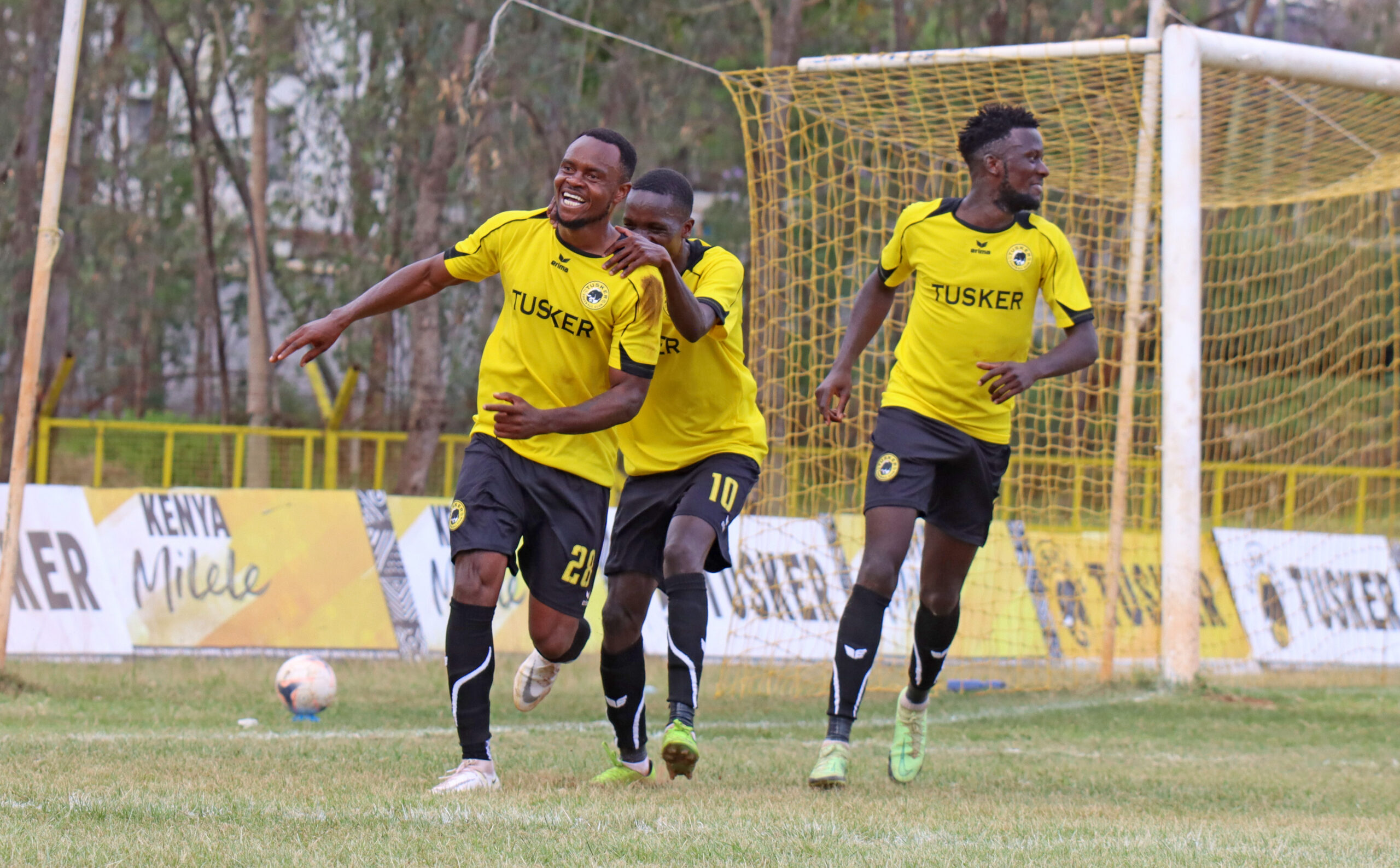 FKF Premier League champions Tusker FC eased the pressure on their shoulders with a hard fought 2-0 victory over Wazito FC at the Ruaraka Complex on Saturday afternoon.
The brewers had come into the match on the backdrop of a poor run, having lost both their opening two games of the season and exiting from the CAF Champions League with a 5-0 aggregate drubbing at the hands of Egyptian giants Zamalek.
However, they picked up a priceless win with Mwinyi Kibwana and substitute Deogratious Ojok scoring in either half.
"This is a huge win for us and it is going to improve our confidence. We needed this because in football when you don't win, you r belief and your confidence goes down. But today we did well especially in the first half and we reaped the reward of hard work. Now we have to put this behind our backs and focus on the next game on Wednesday," Tusker head coach Robert Matano said.
For Wazito, it was another unfavourable result as the side went for a fifth match without victory. Wazito have picked up points only twice this season off draws and the pressure is already building on coach Francis Kimanzi though he continues to wear a brave face.
"There is always pressure in football whether you are winning or not. It is just that this time things are not working well in our favour but we are working to correct everything. We have new players who are still trying to learn ropes of the team. The only concern will maybe be if this takes too long," said the tactician.
Tusker completely dominated the opening half with coach Matano making six changes from the team that lost to Talanta in midweek.
Among those who were handed starting roles include Chris Oruchum who started ahead of captain Eugene Asike, Daniel Sakari who replaced Kevin Monyi as well as Jimmy Mbugua who started on the left side of defense ahead of Hillary Wandera.
The brewers were compact and offered more offensively. As early as the sixth minute, they had threatened with Oruchum picking up a loose ball at the edge of the box and curling in a shot but was turned behind for a corner.
Next in the line of chances was Shami who after a quick change of passes with Macharia found shooting space inside the box, but his effort sailed into keeper Zamu Adisa's hands.
In the 14th minute, the two partnered again, playing some beautiful passes on the right before Macharia found space to cut back the ball, but Ibrahim Joshua's attempt to reach out and take an aim at goal was futile, the defense clearing.
On the other end, Wazito had a sniff at goal when Cliff Nyakeya found space on the left to cross in, but Fidel Origa's connecting shot was wide.
Tusker kept their pressure though and played the ball in Wazito's half. They were final rewarded in the 40th minute when Shami swiveled in a brilliant volley from inside the box after being flicked through by Joshua for his second assist in as many matches.
But, Wazito came revived in the second half.
Tusker's push was further dented when both their central midfielders, Clyde Senaji and Teddy Osok who had done a brilliant job in holding their base had to come off injured. Rodgers Ouma and Kevin Okoth came in, but couldn't do the job as efficiently as Senaji and Osok had.
In their quest for an equalizer, Wazito were almost caught on the counter in the 69th minute when Macharia picked up a long ball isolated on the left. The midfielder flipped the ball over the keeper and took a shot at goal. However, Origa cleared off the line.
Wazito continued their pressure with Vincent Oburu being brought on to enforce the forward line. However, Tusker stood tall.
They drove the final nail on the Wazito coffin in the first minute of added time when substitute Ojok picked up another long ball on the counter. He turned, cited the keeper a yard off his line and curled in a shot that hit the inside of the post into the net.