Profiling Leverkusen's wonderkid Florian Wirtz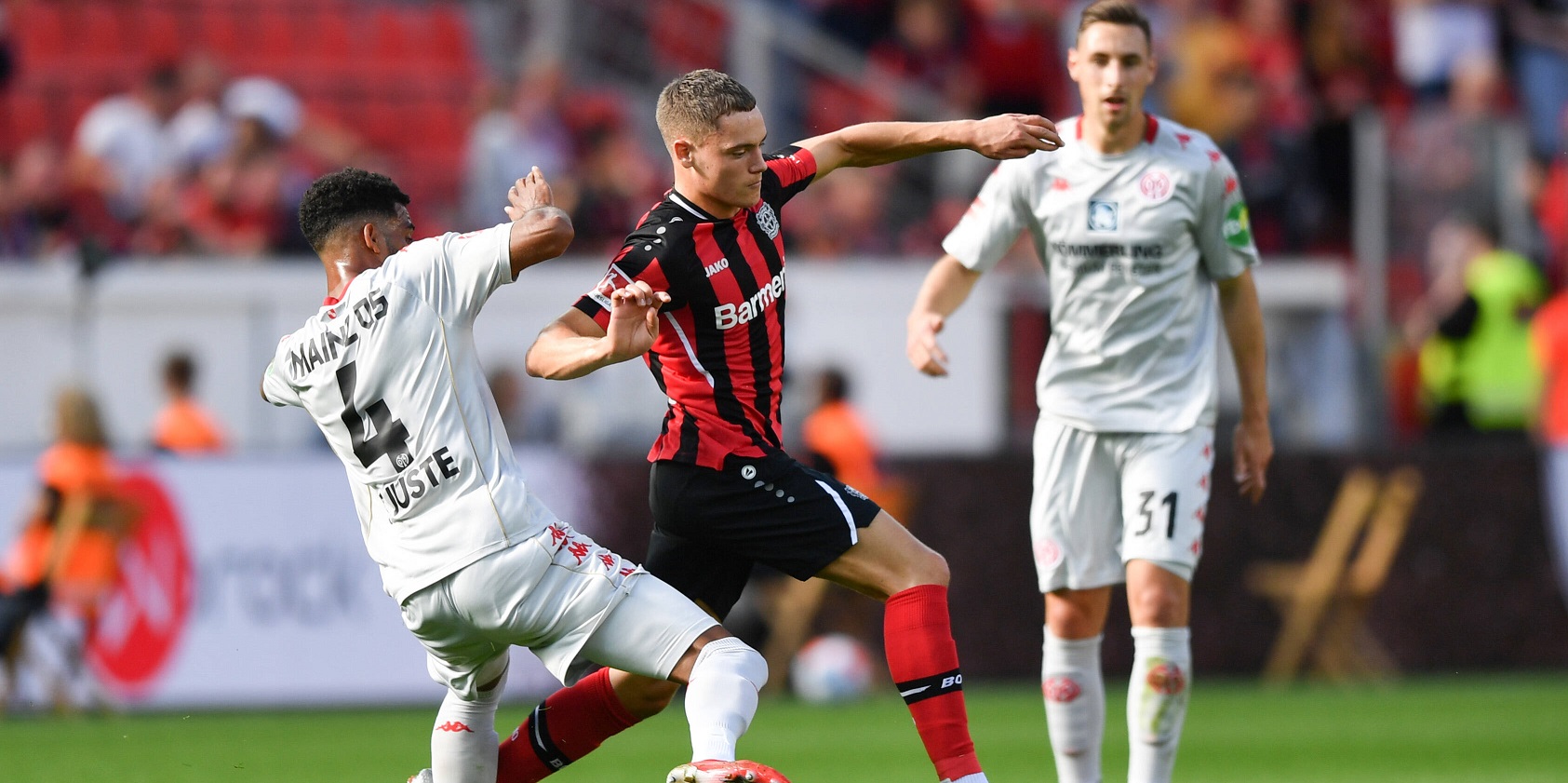 While most of Europe was heralding Chelsea's latest signing Kai Havertz in the summer of 2020, Bayer Leverkusen were coveting a transfer they had made sixth months earlier.
Plucked from the relative obscurity of FC Köln's youth team, Leverkusen had snagged a young midfielder by the name of Florian Wirtz a youthful Germany talent they had big plans for him.
It took just five months for Wirtz to convince his new club that playing for the youth side was a waste of time and in May 2020 the midfielder started a league match against Werder Bremen to become the youngest Leverkusen player to debut in the Bundesliga, at the age of 17 years.
By the time the 2019/20 season had come to an end, Wirtz had already made nine senior appearances for Leverkusen. The rest of Europe may not have known it, but the German club already had their replacement to Havertz long before they sold the forward to Chelsea.
Florian Position
The young German talent is unquestionably a box-to-box midfielder that thrives in the final third of the opponent's half.
The 17-year-old isn't the biggest or quickest player in the Bundesliga, but his close control and remarkable passing ability makes him the ideal playmaker for a side like Leverkusen that enjoy using quick wingers and a target man.
Now established as a first team regular at Leverkusen in his second season at the club, Wirtz is blossoming into a classic no.8 or perhaps even a no.10, with an emphasis on creating and scoring goals in equal measure.
Performance
Despite his young age, Wirtz has quickly established himself as one of the most impressive attacking midfielders in the Bundesliga and as such has earned plaudits from across the German top flight.
Ahead of Leverkusen's clash with Bayern Munich in December, Bayern's then head coach Hansi Flick admitted that he was an admirer of the young midfield talent.
"I like him very much, he is already very, very mature for his age," said Flick. "He has done very well and was lured to the other side of the Rhine. Football can currently look forward to young talents coming up. That's very important for the future of German soccer."
In his first full season at Leverkusen, Wirtz bagged no less than eight goals and eight asssits in all competitions from just 2,830 minutes of football. Which eventually saw the young midfielder get his first call up to the Germany national team, where he featured in the side's pre-tournament friendlies before a doomed Euro 2020 campaign.
To his club's great delight, Wirtz has only gotten better this season and in his first six games of the season the 18-year-old talent has managed no less than five goals and four assists.
On September 25 he scored the only goal in Leverkusen's 1-0 win over Mainz and became the youngest ever player in Bundesliga history to get to 10 league goals in his career.
Clubs Interested
Wirtz's impressive performances for Leverkusen this season have undoubtedly attracted interest from all over Europe, with the usual suspects lining up to take a look at the midfielder.
According to Sport-Bild journalist Christian Falk, the young talent is being keenly watched by Manchester City scouts, along with Chelsea, Liverpool, Manchester United and Arsenal.
However, the same publication also leaves a note of caution to celebratory Premier League fans, by suggesting that Wirtz would perhaps prefer a move to a bigger German club before moving abroad. But whether Borussia Dortmund or Bayern Munich could afford Leverkusen's successor to Havertz's throne is another question entirely.
One club that may have an advantage over all the rest are Barcelona, who Wirtz admits he has supported since he was a child. "As a little boy, I always wanted to play for Barcelona," the Leverkusen playmaker admitted back in January. "Nothing has changed in this regard, but until then I still have some time."
However, Leverkusen are one of the most pragmatic and well-run clubs in the Bundesliga and they often know that when attention for one of their best players has hit its peak it's often best to sell and move on to the next young talent.
With no minimum-fee release clause included in his contract, it's only a matter of time before that happens with Wirtz and the young talent moves on to England, Spain or elsewhere in Germany.