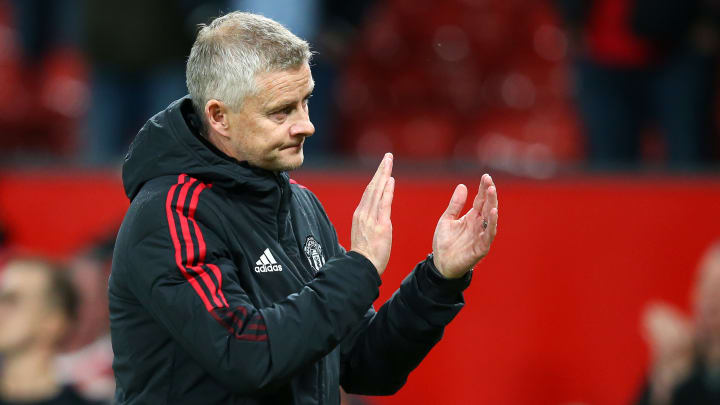 Manchester United embattled manager Ole Gunnar Solskjaer is facing what every manager in the football world hopes never to face in his/her dressing room, frustration from your players. Reports have now emerged that a number of Manchester United players are growing more and more frustrated with life under Ole Gunnar Solskjaer.
The former Manchester United player himself finds himself under immense pressure after a week which featured a 4-2 defeat to Leicester, a scrappy 3-2 win over Atalanta, and a humbling 5-0 thrashing at the hands of fierce rivals Liverpool, with United now considering parting ways with their manager.
On top of the poor run of form, Solskjaer is also dealing with some serious tension in the dressing room, with The Telegraph reporting on the details of a number of bust-ups over the past few weeks.
One of the most high-profile dust-ups came from center-back Eric Bailly in the preparation on the Leicester defeat. The Ivorian openly questioned why Solskjaer had left him on the bench in place of an unfit Harry Maguire, who had seen just one training session after a few weeks out with a calf injury and played exactly like someone who had seen just one training session after a few weeks out with a calf injury would, making a mistake leading to Youri Tielemans goal.
Those tensions went over the brim to the preparation for the Atalanta game, with Bailly and a number of players questioning Solskjaer's decisions in the build-up.
Donny van de Beek's involvement in the first team was a topic of discussion, with some of the Dutchman's teammates stunned over his lack of minutes, as well as the limited opportunities given to Jesse Lingard and Nemanja Matic.
Allegations of favoritism have been common, with some players believing Solskjaer is prepared to give his preferred players chance after chance, and will not bench them even if they continue to underperform.
Interestingly, one situation which Solskjaer cannot really impact is a surprising discontent between summer signing Cristiano Ronaldo and youngster Mason Greenwood, with the Portugal international unimpressed with some of the youngster's decision-making.
Ronaldo hinted at tensions with the younger players in United's squad before the Liverpool game, saying: "I don't mean only in football, this new generation since probably 1995 they are thinking different, the life, the football, the struggles, this has to come from inside of you,
"You have to accept some times that you don't agree with. I remember in our generation, 1985, it was more difficult to play in the first team. I remember how tough it was to play for Manchester United and even in the national team but if you see around the world now things are coming a little bit easier and they don't appreciate the lot. This is my point of view."
Solskjaer has asked for trust from his irritated squad for a while now, but the belief is that faith is wearing thin and some players no longer believe he is capable of taking them to the next level.
Solksjaer's side will take on Tottenham Hotspur on Saturday in what will be another tough outing at the Tottenham Hotspur Stadium.