Manchester City bags three key points against Club Brugge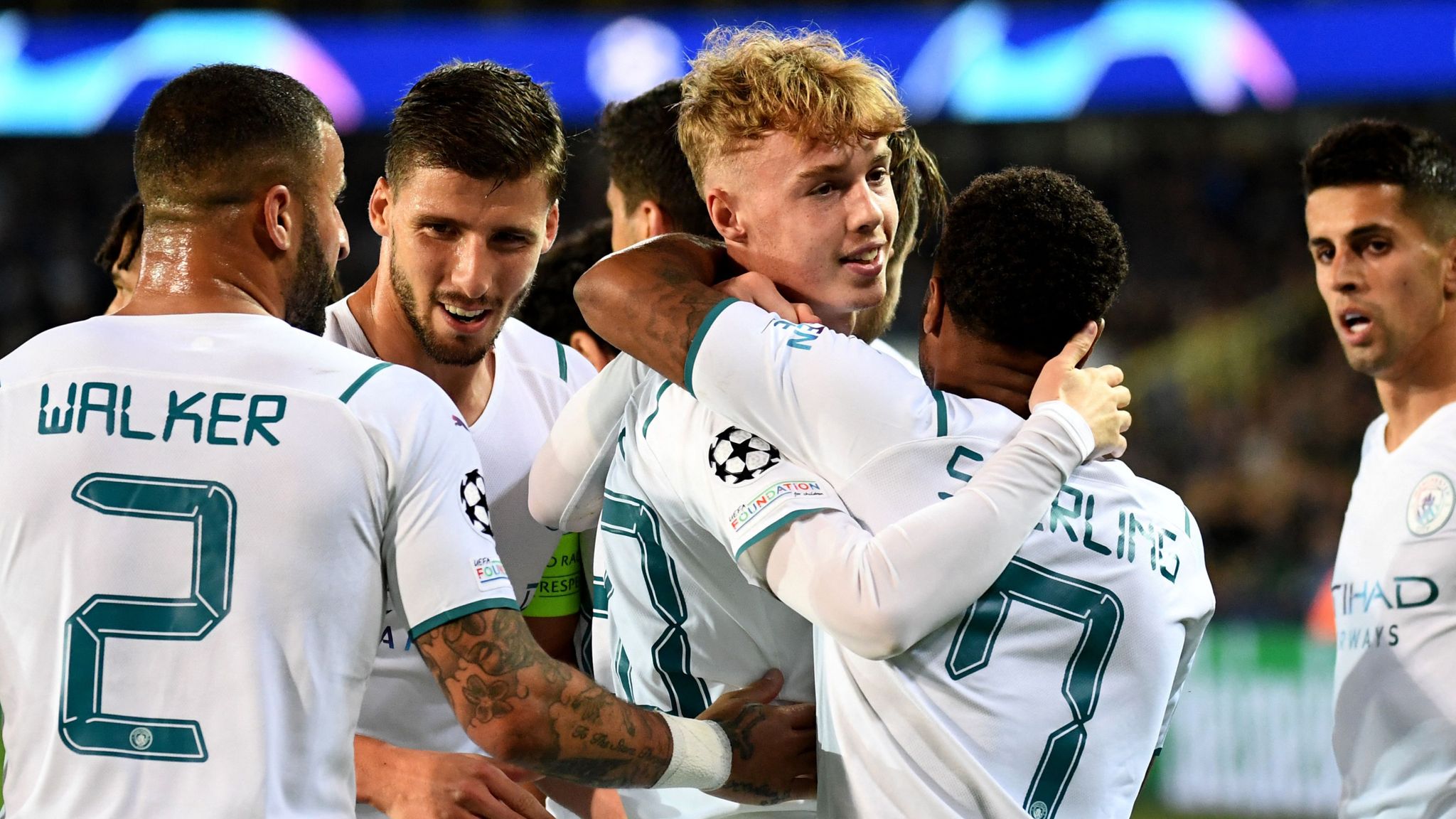 Manchester City travelled to Belgium in their third Champions League game qualification against Belgium side Club Brugge.
In a more intense atmosphere the English side were back to winning ways thrashing Club Brugge at home 5-1.
Manchester City were defeated 2-0 in their last Champions League game against Paris Saint Germain which meant they a crucial win from this fixture salvages them from ending in the Europa League.
Manchester City, secured two goals in the first half through Joao Cancelo and Riyad Mahrez  to send Pep Guardiola's men on their way to three key points in the race for the last-16.
Cole Palmer and Kyle Walker also bagged their first goals in the Champions League in Belgium to give City a more commanding lead.
While John Stomes missed the game due to personal reasons Raheem Sterling continued to warm the bench as Jack Grealish lead the attack alongside Riyad Mahrez at Jan Breydel Stadium, a decision the manager insisted was essentially down to his gut feeling given the embarrassment of talent he has to pick from.
Grealish was one of the key architects of City's strong start yet, with Gabriel Jesus only returning to the bench, a number of dangerous crosses went unmet.
On the 30th minute of the game Joao Cancelo netted for City to roll home a delightful Phil Foden pass. Cups rained down from the home end, underlining the fervent background that the away side expertly ignored.
Mahrez was felled by a rash Stanley N'Soki challenge on the edge of half-time, before picking himself and executing the key second goal. Kyle Walker burst through after the break, teed up on the underlap by Kevin De Bruyne, to fire home the third.
The surprise on the right-back's face at hitting the back of the net underlined the irregularity of his name on the scoresheet – although City may soon get used to seeing one of his young teammate's.
Cole Palmer had the best moment of his life in Belgium when he scored a 67th minute goal to make it four before the hosts reacted in the 81st minute via Vanaken, but three minutes were enough for Riyad Mahrez to seal a win in a perfect way in the 84th minute taking City's tally to 5-1.