The Golden Boy award; shortlist, voting and past winners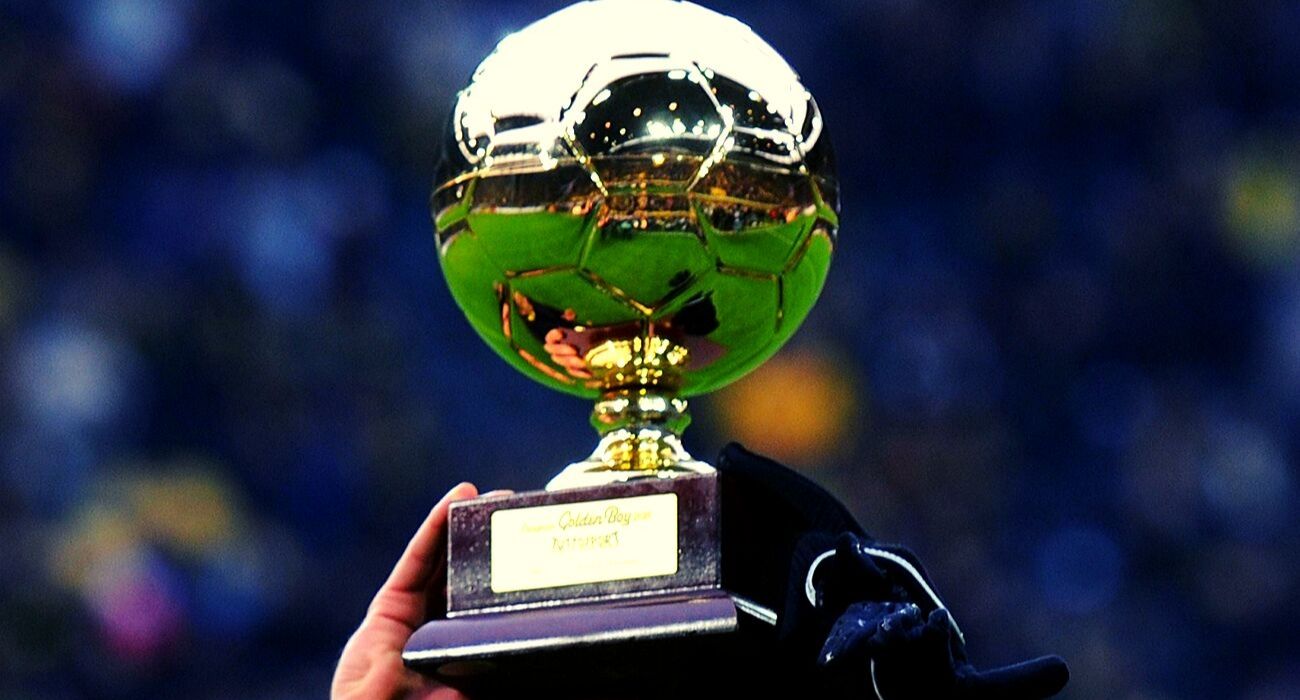 England's Mason Greenwood, Bukayo Saka, and Jude Bellingham have made it to the 20 players shortlisted.
Manchester United is the only club in Europe with a big number of winners for this award.
Borussia Dortmund's Erling Haaland came out on top in 2020.
The Golden Boy award is given to a player in Europe by a sports journalist who has been so impressive in the calendar year and is below 21 years of age.
This award is held in high regard as players who have won it rose to become one of the best players in the game.
Golden Boy Nominees for 2021
The Golden Boy award by Tuttosport saw 100 young players shortlisted for the 2021 award, this list was then reduced to 80 then 60, 40 before the final shortlist of 20 Europes football young players was released.
This final list of the 20 young players for the Golden Boy award includes Borrusia Dortmunds and England's young star Jude Bellingham alongside United's Mason Greenwood, Real Madrid's loan signee Eduardo Camavinga and Pedri among the notable names.
Here is the list;
Pedri (Barcelona and Spain)
Gavi (Barcelona and Spain)
Bryan Gil (Tottenham and Spain)
Yeremi Pino (Villarreal and Spain)
Karim Adeyemi (Salzburg and Germany)
Jamal Musiala (Bayern Munich and Germany)
Florian Wirtz (Bayer Leveruksen and Germany)
Jude Bellingham (Borussia Dortmund and England)
Mason Greenwood (Man Utd and England)
Bukayo Saka (Arsenal and England)
Eduardo Camavinga (Real Madrid and France)
William Saliba (Marseille and France)
Daniel Maldini (Milan and Italy)
Roberto Piccolo (Atalanta and Italy)
Ryan Gravenberch (Ajax and Netherlands)
Jurrien Timber (Ajax and Netherlands)
Giovanni Reyna (Borussia Dortmund and USA)
Rodrygo (Real Madrid and Brazil)
Nuno Mendes (PSG and Portugal)
Charles De Ketelaere (Club Brugge and Belgium)
The Past winners of the Golden Boy award
Sergio Aguero, Lionel Messi, and Wayne Rooney are among the players who have won this prestigious Europe's young players award and proceeded to become one of the global stars.
There are some other impressive names among the past victors. Some other winners, though, did not go on to achieve their full potential.
The Golden Boy award is an intriguing topic, In a true sense winning the Golden Boy award does not automatically guarantee success in the foreseeable future, we have other notable names in football who bagged this award at their young self but did not have long-term success.
| | | |
| --- | --- | --- |
| Year | Name | Country |
| 2003 | Rafael van der Vaart | Netherlands |
| 2004 | Wayne Rooney | England |
| 2005 | Lionel Messi | Argentina |
| 2006 | Cesc Fabregas | Spain |
| 2007 | Sergio Aguero | Argentina |
| 2008 | Anderson | Brazil |
| 2009 | Alexandre Pato | Brazil |
| 2010 | Mario Balotelli | Italy |
| 2011 | Mario Gotze | Germany |
| 2012 | Isco | Spain |
| 2013 | Paul Pogba | France |
| 2014 | Raheem Sterling | England |
| 2015 | Anthony Martial | France |
| 2016 | Renato Sanches | Portugal |
| 2017 | Kylian Mbappe | France |
| 2018 | Matthijs de Ligt | Netherlands |
| 2019 | Joao Felix | Portugal |
| 2020 | Erling Haaland | Norway |
As with most awards, the forward players tend to take centre stage, with 10 of the previous 18 winners being attacking stars.
Matthijs de Ligt is one of the only defenders to have won this award in 2018, after an impressive run with Ajax to the Champions League, seven midfielders have also won this award as shown above.
In all the positions a goalkeeper has never finished in the first position. The award has been dominated by forwards, midfielders, and defenders.
This award has favored France with three winners, which include Kylian Mbappe, Paul Pogba, and Anthony Martial. Despite Belgium's golden generation the country is yet to produce a winner.
Manchester United is the only club too in Europe with a big number of winners for this award, Anthony Martial won in 2015, Anderson in 2008, and Wayne Rooney in 2004. Paul Pogba is still with Man United although he won while in Turin Juventus [2013]
Interestingly Cristiano Ronaldo has never been named as European football's Golden Boy despite his huge success and numbers in football to present.
What is the Golden Boy award?
This prize was started by Italian sports newspaper Tuttosport in 2003, with Ajax starlet Rafael van der Vaart taking home the inaugural trophy.
The rules are simple. All nominees must be under the age of 21 and play in a European top division, with most past winners coming from the Premier League, Bundesliga, La Liga, Serie A, or Ligue 1.
Traditionally, a player can only win the award once, so once Golden Boy status has been achieved, the award ensures attention can move to other young players who deserve to be highlighted.
This stops, for example, a star 17-year-old winning the award three years on the bounce.
The award names the player who the jury believes is the brightest young talent in world football.
How it is decided and voted
The winner of this award is through the ballot. Just as in Ballon d'Or way but a bit different in terms of the points, the voters each allocate 10 points to the player they deem most impressive, with 7 for the second, 5 for third, 3 for fourth, and 1 for fifth.
The voters are sports journalists from a host of Europe's most well-respected newspapers, including; Bild (Germany), l'Equipe (France), and Marca (Spain).
Due date
A shortlist of players is comprised every year with the final list of candidates usually available around October and the award ceremony typically taking place in November.
Borussia Dortmund's Erling Haaland came out on top in 2020.