Harambee Stars look to put World Cup hope on track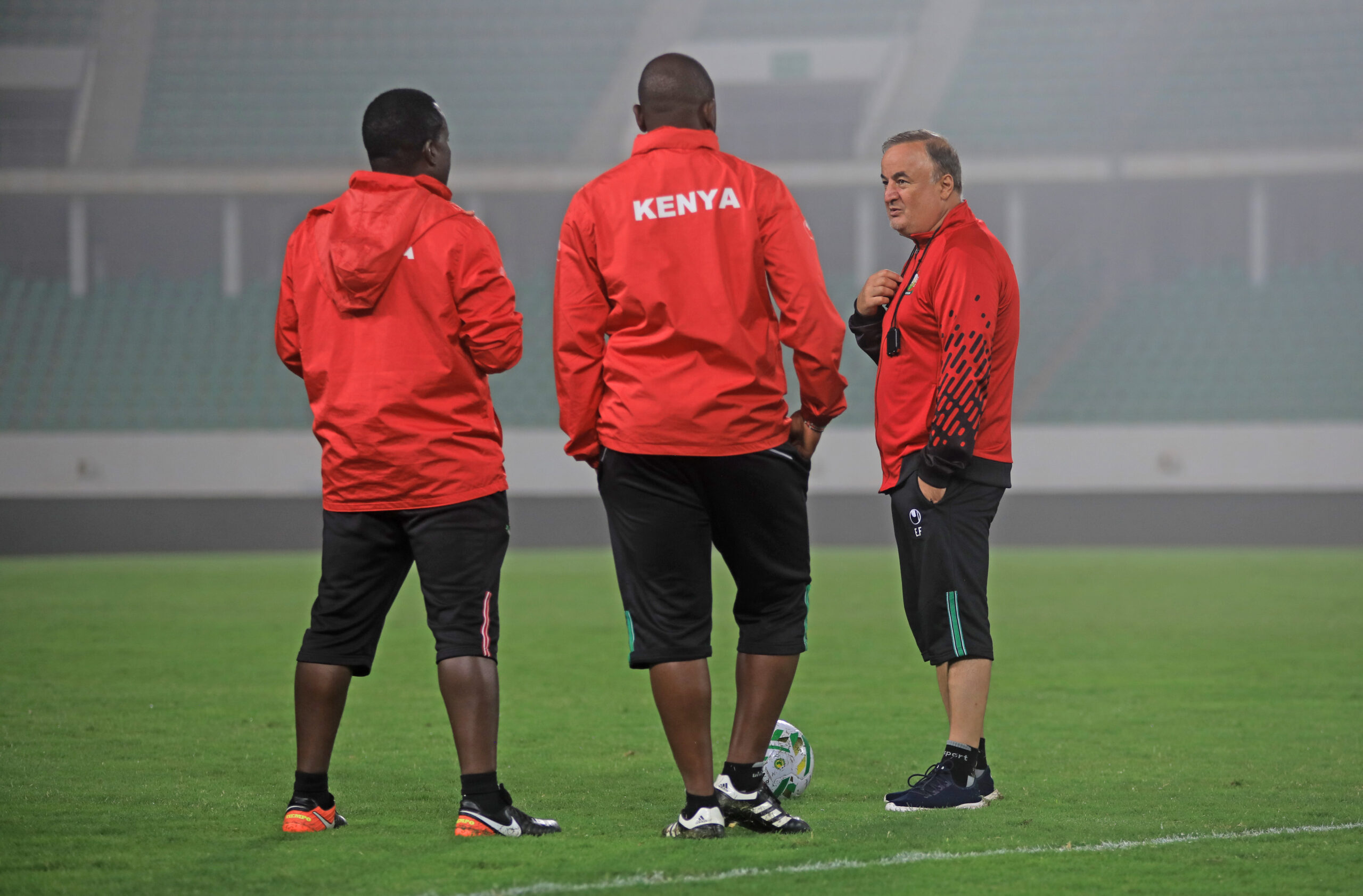 National football team Harambee Stars takes on Mali in Agadir, Morocco on Thursday night in a crucial match as far as their 2022 World Cup qualifying campaign is concerned.
Stars sit second in Group E with two points off back to back draws against Rwanda and Uganda and another drop in points in Morocco will be detrimental in their hunt for a place on the plane to Qatar. Mali top the group with four points from their win over Rwanda and a draw away to Uganda.
Stars will seek a win to move top of the group and if they can complete a double over the West Africans on Sunday in Nairobi, then the World Cup dream will be well on course.
Head coach Engin Firat believes the team is ready for the challenge ahead and has noted that his side is ready to tackle the West Africans and come off with a win.
Despite training the full squad for only two days, the tactician says he feels they are ready to take on a massive opponent.
"We will do our best to do a good job and get people satisfied. The most important thing is how we play against a top team and I have a feeling we are ready. We have trained well and tried to get everyone on board," Firat said after the team's final training session in Morocco.
He adds; "We can't win a match by luck and that is why we need to play good football and that is the main point. We need to show that we are able to play against a top team and get a good result."
Skipper Michael Olunga also believes the team has done enough to be ready and has underscored just how important that game will be as far as the campaign towards Qatar 2022 is concerned.
"I believe all players are ready to fight for the country and we want to do the best. We know the task ahead of us is difficult but it is not impossible. We have to show what we can do as a team, work hard and get a god result," says Olunga.
The striker comes into the match hoping to score more goals for the country having netted in the last match, a 1-1 draw away to Rwanda. Olunga also scored five for his club AL Duhail in the Qatari League and he hopes he can swing this momentum to the national team.
"Preparations have been good. Mentally all players are ready to give their best. It is a good opportunity to play against Mali which is one of the best teams in Africa and we are ready for the challenge," he added.
On the side having a new coach, Olunga said; "So far so good and we have had good sessions, There is a lot of positivity and the most important thing is the unity and cohesion. The team spirit will also lead us to good results," said the striker.
Stars last met Mali in a competitive match at the 2004 Africa Cup of Nations in Tunisia where they lost 3-1. Malian legend Freddie Kanoute scored a double with Kenya's consolation coming off Titus Mulama.
The other meeting was at the 1972 Cup of Nations where the two teams played to a 1-1 draw.
Kenya will have to avoid defeat at all costs if they are to remain alive in the hunt for a place in Qatar.