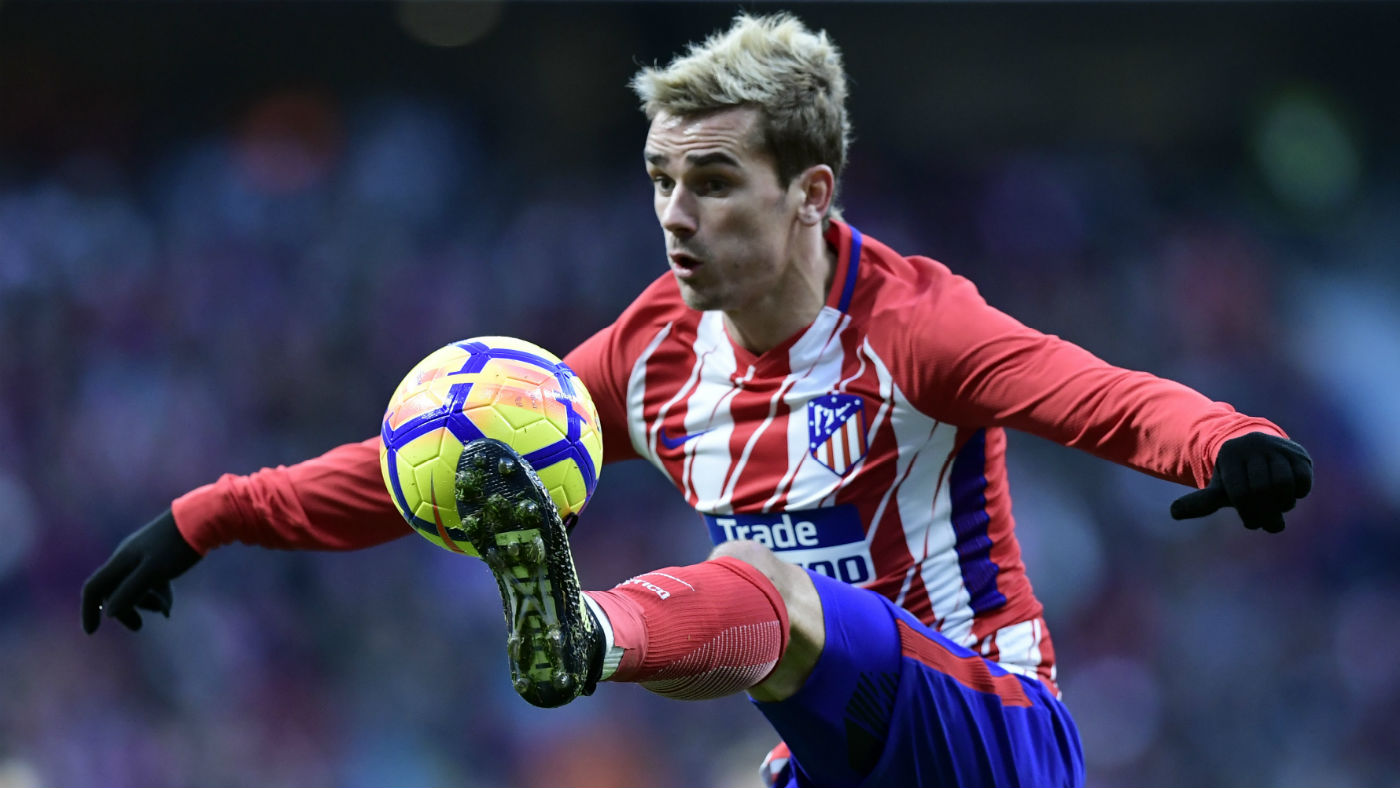 The August 2021 summer transfer got us with plenty of surprises and shocks, many things that had been deemed impossible were made possible by football elite clubs.
From footballs greatest players of all time, Lionel Messi as a free agent to PSG and Cristiano Ronaldo return to Old Trafford are things as football fans we did not expect to happen this summer but as they say anything is possible in football.
This window saw players return to the clubs where they first rose to light. a similar of this case is Frenchman Antoine Griezmann who was loaned to his former club Atletico Madrid.
After two tumultuous seasons at FC Barcelona, Griezmann is back at the place where he made himself into a world better.
While Griezmann has not satisfied the lofty standards set on him in the last two seasons, there are plenty of reasons that suggest the Frenchman would once again rediscover his form at the capital club.
Here is why Antoine Griezmann would rediscover himself at Atletico Madrid.
1. Less pressure to perform 
Griezmann wasn't given the warmest of receptions on his return to the club. The Frenchman was booed by the fans in his first home game since returning against FC Porto.
The Frenchman would have possibly expected the hostilities considering the controversial circumstances under which he left in the first place.
But Griezmann would have far less pressure on performing at Atletico than at Barcelona. This is considering the standards that Barcelona and also their current financial status where on-field success is literally life support for the club.
Therefore, while the hostilities might be there, the Frenchman would feel more at home in the capital.
He knows the club, the manager, and the gameplay. Griezmann has the tools and the environment to reinvigorate himself into becoming the world-class player he was during his first spell with Atletico Madrid.
2. Playing in his preferred role
Barcelona made a huge mistake in trying to use Antoine Griezmann as an out-and-out striker. But the Frenchman adds so much more than just his goal-scoring threat.
While he didn't have the room for that in Barcelona, at Atletico, he would be the perfect second to Luis Suarez. It would also mean Griezmann will play his preferred role behind the striker.
The role in Griezmann's absence in Atletico was played by Joao Felix, who hasn't been able to replace the Frenchman's output.
The Portuguese signed for a colossal fee but has endured a similar run of inconsistency like Griezmann at Barcelona. Therefore, with his experience of having played before in that role and returning to it, Griezmann would more or less be the first choice for the same in Simeone's side.
3. Higher work rate
Griezmann can once again become the attacking and constructive heartbeat in Atletico's gameplay.
His quality in doing so is highlighted by his overall quality on and off-the-ball in his previous spell for Los Rojiblancos.
In five seasons with Atletico, Griezmann never averaged less than 60% tackle success rate in the league.
It makes him a vital cog in Simeone's reactive football. Griezmann could also be employed to press higher up the pitch along with stronger players like Rodrigo De Paul and Thomas Lemar.
The increased work-rate level would allow Diego Simeone to make his side more adventurous in the attack.
4. Pairing with Luis Suarez 
Griezmann would be playing more in his preferred role of a second striker behind Luis Suarez. The duo have experienced playing with each other while at Barcelona.
Over there, Griezmann was considered more of a direct replacement for Suarez although the playing styles of the two are completely different.
But now, the duo could strike up a fearsome partnership upfront. Griezmann is yet to score this season, but with Suarez's ingenuity also extending towards building up the game and finding that killer pass, Griezmann could finally enjoy a successful partnership with his former Barcelona teammate.
5. Atletico Boss, Diego Simeone
A key reason behind Griezmann's ascendancy was Diego Simeone.
The Argentinian brought the best out of the Frenchman. Simeone turned Griezmann into one of the most versatile players in the world.
The Atletico Madrid manager knows exactly how to use the Frenchman. Therefore, Griezmann will find it more comfortable to resurrect himself under a manager who can help him do exactly that.