Ranking the best Football academies in the World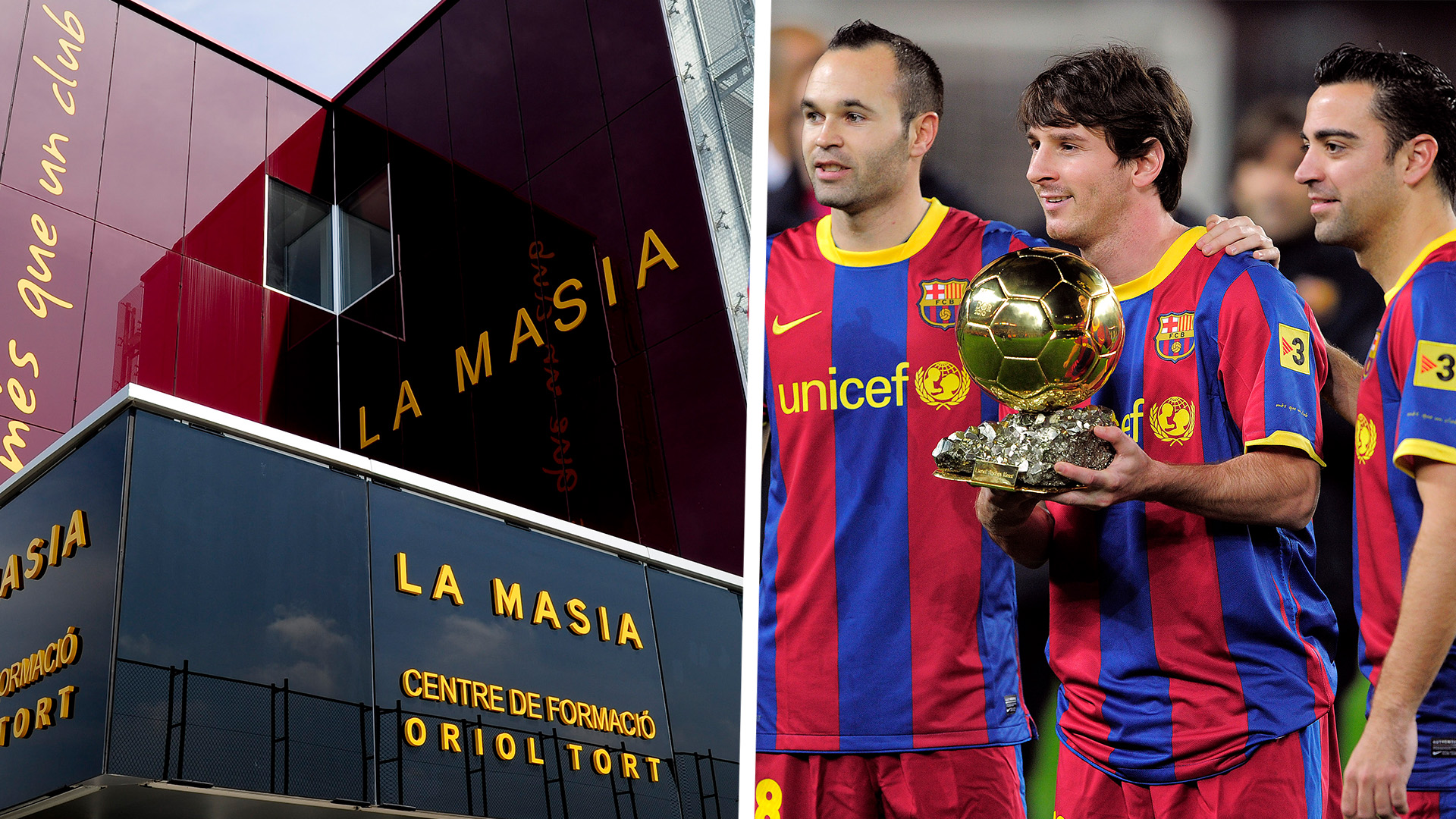 These Institutions have made a reputation for nurturing young talents that have attracted elite Clubs after joining senior teams.
Football academies are not only a feeder to the senior team but also bring profits if functioned the right way. Top Clubs around the world always look to their youth teams for talents, who can break into the senior setup and make a place for themselves.
Football academies also often set a benchmark for the first team and bring competitiveness among the senior players in the club.
Here are the top 10 football academies in the world.
1. FC Barcelona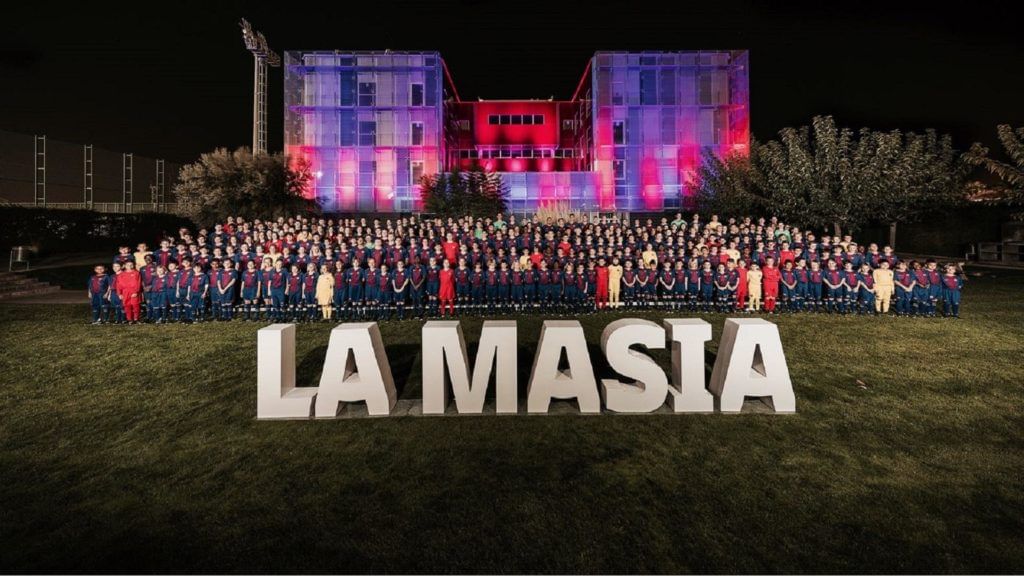 Some may not agree with La Masia being so high up the list as the academy has produced the many stars lately. But, there's no denying the Barcelona youth set-up's standing in the world and everything it's accomplished in the past.
A large part of Barcelona's success in the last decade is down to La Masia. Lionel Messi, Xavi, Andres Iniesta, Gerard Pique, Sergio Busquets, Pedro and Victor Valdes among others were some of the most notable graduates of the fabled academy.
Together they formed the core of arguably one of the greatest club sides in modern history.
2. Manchester United
The fact that Manchester United have named at least one academy graduate in over 4000 consecutive matchday squads is a testament to the club's long-standing tradition of blooding youth.
The famous 'Class of 92' is arguably the most successful generation to have graduated out of the academy.
Sir Alex Ferguson, especially, put the premium on promoting homegrown talents. But, despite United's current high-spending nature on foreign imports, players like Marcus Rashford, Mason Greenwood and Scott McTominay show that the academy is still churning out precocious budding stars.
3. Ajax
The Dutch outfit has always been renowned for their efforts in youth development.
So, it's not surprising to see them being one of the greatest European producers of talent.
It all started with the legendary Dutchman Johan Cryuff, whose principles of the game were later taken up by the academy.
You can write a whole book about the number of successful players it has produced over the decades. However, some of the most famous alumni include Patrick Kluivert, Clarence Seedorf, Dennis Bergkamp, Frank de Boer and Wesley Sneijder.
With Justin Kluivert and Matthijs de Ligt among the more recent graduates, the Ajax youth academy continues to produce potential superstars by the dozens.
4. Real Madrid
It's one of football's biggest misconceptions that Real Madrid do not produce home-grown talents.
Their free-spending nature under Florentino Perez saw them turn a blind eye towards their young players. But you would be surprised to see that a whole host of stars have come through La Fabrica.
Samuel Eto'o, Juan Mata, Alvaro Negredo and Marcos Alonso among others are some of the names that got away, but Daniel Carvajal was an important piece of Los Blancos puzzle which romped through European titles in the last decade
Many of their alumni are currently scattered across various clubs in Europe. Alvaro Morata, Dani Parejo, Denis Cheryshev and Marcos Llorente are just the cream of the crop.
Whereas some academy graduates who became club legends even during Perez's 'Galactico' projects include Raul, Iker Casillas and Guti – three important figures in all their success in the first decade of the 21st century.
5. Borussia Dortmund
Borussia Dortmund have a stellar reputation for developing young talents. However, their academy doesn't get so much attention.
But that doesn't mean it's any less successful in fostering young guns. In fact, Mario Gotze, who scored the World Cup-winning goal for Germany in 2014, is a notable graduate of theirs.
His former teammate Marco Reus, as well as American star Christian Pulisic are also graduates of their academy.
In more recent times, though, Felix Passlack and Jacob Bruun Larsen, coming through the ranks at Dortmund's youth set-up, are garnering interest from bigger European sides.
6. Bayern Munich
Bayern Munich's lavish spending makes it easy to forget they too run a football school and a quite successful one too. In fact, home-grown talents have been at the heart of most of its domestic and European success.
According to an ECA report, the Bavarians trained 180 youngsters at a time under the wings of 40 staff members, all run at a cost of £2.5 million per year.
Thomas Muller, Bastian Schweinsteiger, David Alaba, Phillip Lahm and Toni Kroos are some of the notable graduates. Each have played a key role in the side's enormous title success in the last decade.
7. Boca Juniors
If there's one Argentinian club that can hold a candle to River Plate's talent production, then it's Boca Juniors.
The club that nurtured a certain Diego Maradona. But, the buck doesn't stop there. He's just one of the many, who owe their success to the Buenos Aires outfit's coaching style and techniques.
Over the years, many of its graduates have made a mark with Argentina's national side too. Carlos Tevez, Fernando Gago, Nicolas Gaitan and Ever Banega make up some of the illustrious alumnis of the academy.
The club's never-ending production line of talents mean many more from their current crop of youngsters are on the verge of breaking out too.
8. Lyon
Lyon is not the first name that comes to mind when you think of talent development. But the club has successfully built a production line for world-class prospects over the decades.
"We have a culture of faith in young players," said Jean-Francois Vulliez once, the current head of Lyon academy.
Karim Benzema, Alexandre Lacazette, Anthony Martial, Samuel Umtiti, Corentin Tolisso and Nabil Fekir are only some of the French talents who honed their craft at the club before pulling up trees with bigger sides.
An underrated but prolific 'feeder club' in Europe.
9. River Plate
The first non-European academy on this list, River Plate is known for scouring the best talents from Argentina.
It boasts an envious alumni list such as Real Madrid legend Alfredo Di Stefano and another Ballon d'Or winner Omar Sivori.
However, the likes of Radamel Falcao, Hernan Crespo and Javier Mascherano are some other superstars who came through the ranks at the iconic club before moving to Europe.
Even though its output has declined lately, it's only a matter of time before young talents spring up from the fabled academy again.
10. Sporting Lisbon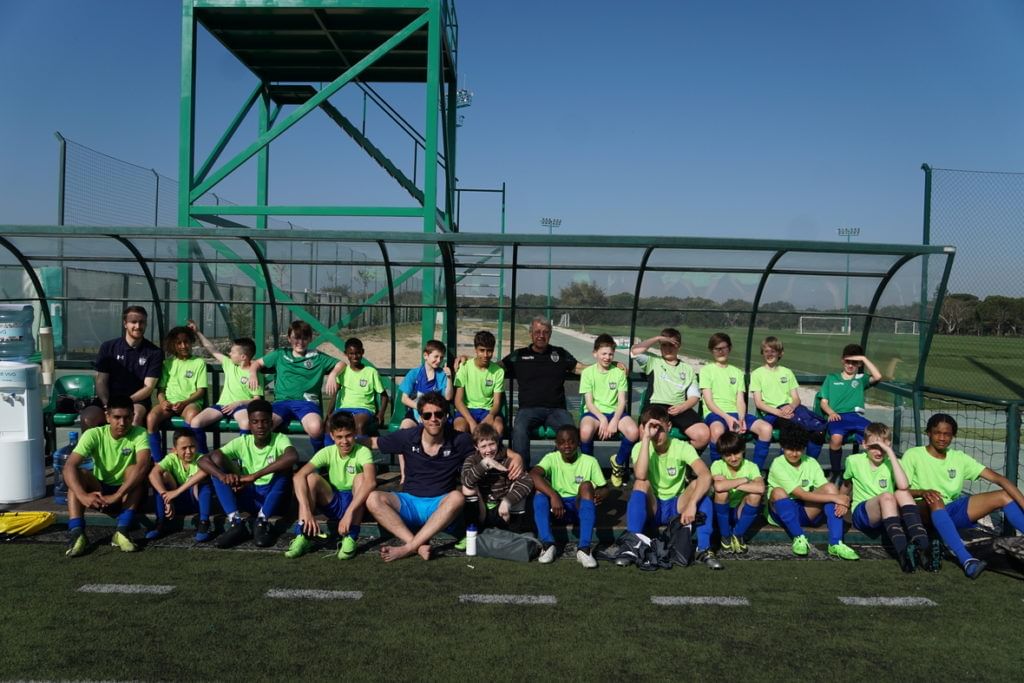 Remember how a young Cristiano Ronaldo of Sporting Lisbon impressed the visiting scouts of Manchester United all those years ago? That moment is an enduring testament to the club's prolific work in nurturing young talents.
Luis Figo is another famous graduate of their academy while Luis Nani, Joao Moutinho, Pepe and Ricardo Quaresma have all enjoyed careers at the highest level.
In fact, about 100 youngsters of Sporting Lisbon have represented the Selecao on a national level.
The club may not be an elite-level outfit in Europe but continue to be one of the best academies of young talents.