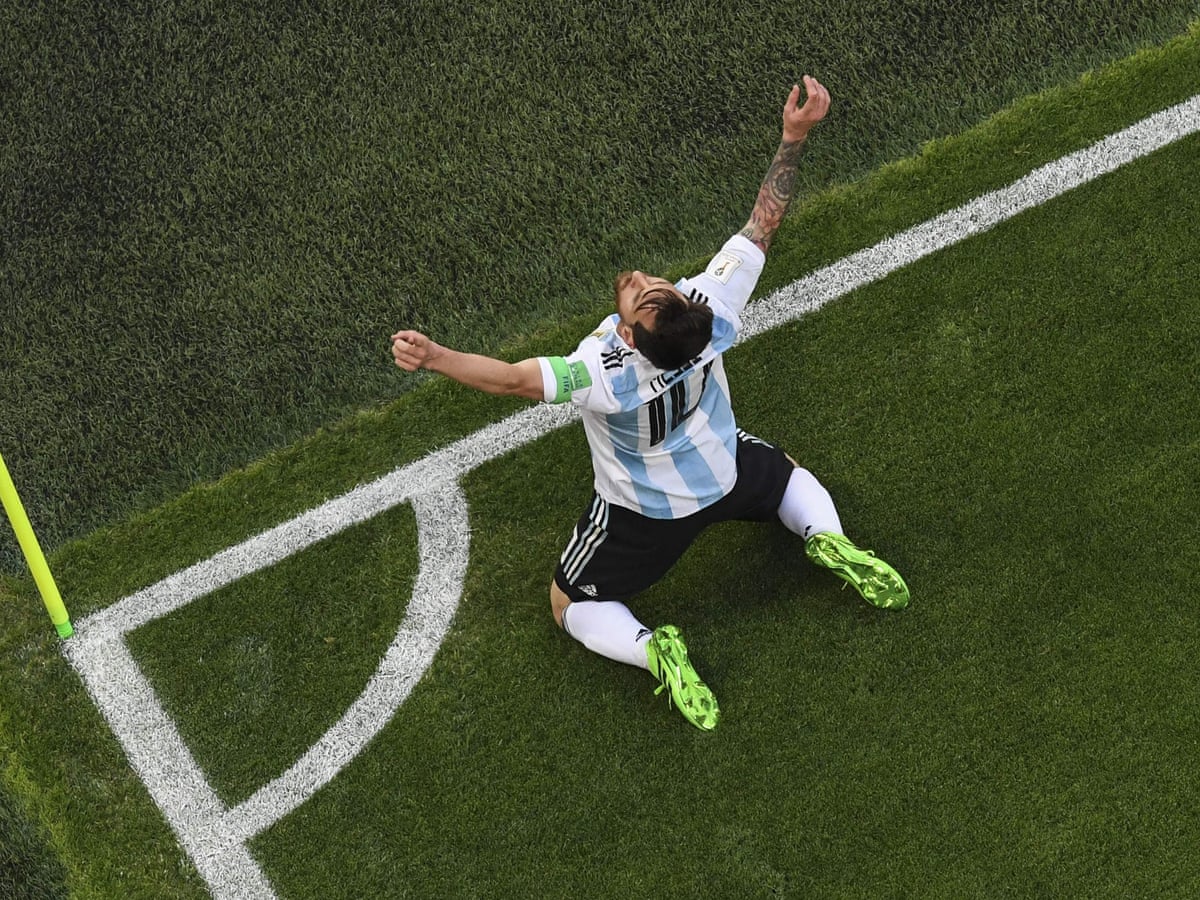 Retired Cameroonian professional footballer Samuel Eto once described football legend, Lionel Messi, as a 'football God'.
His assertion can be no further from the truth. The Argentine is legendary and the best there is in current football history.
Over and above all, it is intriguing how Messi's faith remains uptight and never falters, He is a believer of the power of the heavens and he never hides his appreciation to God for his football fortunes.
Ideally, Messi is a deeply religious man. He is a staunch Catholic. Besides deep and unwavering Catholicism, his other major force is his family.
How Deep Is Messi's Religious Faith?
Despite being a world-class player with numerous football accolades, Messi stuns with his religious activities. For an ardent fan of the Paris Saint-Germain (PSG) player, there is a deep 'tradition' Messi undertakes whenever he scores.
With every score he nets, Messi bends his knees and points to the high heavens. It may look like it is just another celebratory thing without much to it but it speaks a million words about his faith.
A quick look at his social media handles, one thing stands out; humility. With his vast wealth and fame, his supplication is on another level.
Messi acknowledges God's power in his huge success career-wise. A thoughtful look at it all speaks of a man who does not worship earthly possessions or lets fame and opulence get into his head.
Thanking God
In a past debacle between his home country and Russia, he was all biblical after surviving the onslaught. In his address to reporters, he said "God was with us."
Yet again Argentina's World Cup qualifier against Bolivia, he termed it an act of God's doing.
A year before the 2018 World Cup, Messi went on record saying he would celebrate Argentina's victory by running to a Catholica sanctuary.
He told TyC Sports that he would celebrate victory by running 31 miles from his prestigious Rosario home in Argentina to the Sanctuary of Our Lady of the Rosary of San Nicolas.
San Nicolas is a holy place in Argentina where thousands of Catholic faithful flock every September. They walk from far-flung areas to the sanctuary believed to hold special powers for those who visit it.
These are some of the few instances – out of many others – that his faith played out strongly.
Was Messi A Catholic When Young?
Messi grew up in a family of staunch Catholics. And he has been vocal about his Christian belief. He is among the 92% Roman Catholics in Argentina.
For the love of the gospel, the PSG star player has a tattoo of Jesus on his arm. Additionally, he has another tattoo of Rose window – reminiscent of what is contained in the Sagrada Familia Church in Barcelona.
For half his life, Messi lived in Barcelona. It was Barcelona F.C that he shaped his football skills and rose to a legend in the world of football.
Coupled with the love he has for Spain, the church in Barcelona is also dear to his heart.
All this is a statement enough on the affinity he has for Christianity. He is a true believer in God's existence.
Messi's Family Love
They say family is the backbone of many successful men out there. The truth is that while success is relative, Messi's family is something he gushes about
His wife Antonella Rocuzzo is a strong pillar for the one-time American Cup winner.
In July when Messi finally won his first Copa America Cup, Antonella wrote a beautiful message for Messi.
He celebrated him together with team Argentina who won the much-coveted tournament.
"We are the champions!!! Go ahead, Argentina! Come on, my love! God has given you what you dreamed of! And you deserve it. I can't wait to see you celebrate together!" She wrote.