Lewis Hamilton Speaks After Winning His 100th Race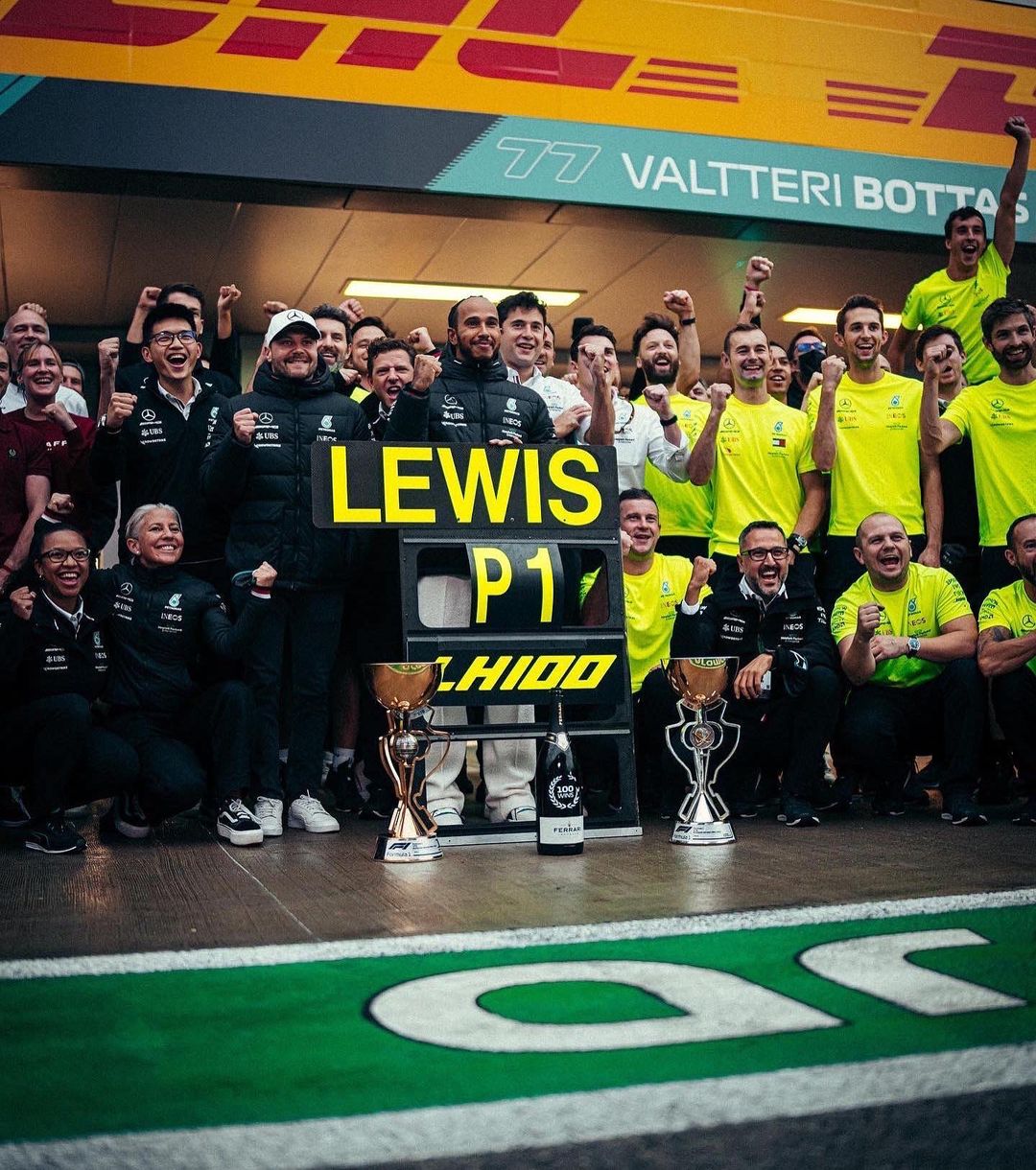 Lewis Hamilton is lost for words in describing the joy of winning his 100th victory in Formula 1, a journey dating back to 15 years ago.
Hamilton, a Mercedes driver dives into the annals of history by becoming the first Formula 1 driver to hit 100 races.
His Sunday victory booked him a slot in Formula 1 history and he owes it to his team.
Lewis Hamilton 100th Victory
"Today we won our 100th race! Words can't describe how it feels to make history with this team of hardworking, driven and passionate human beings. They encourage me to push past the limits and todays win is a result of our incredible teamwork. Thank you for continuing to believe in us — our shared dream is alive and strong. We must keep fighting, keep rising. We've got a championship to win," he wrote.
But what got Hamilton this far? Here are interesting facts.
Lewis Hamilton Unbeaten Record
First, in the last 15 years of racing, he always won a race and the same applies to all his Formula 1 seasons. In his mind, a win is a bare minimum and this is an achievement no other driver ever achieved.
Since joining Mercedes from McLaren in 2013, he has won 78 races out of 153 he participated in. By comparison, he won more races with Mercedes than with McLaren especially from 2014.
This was the year when regulations changed with the imposition of hybrid-turbocharged engines. Hamilton won 11 races out of 19 for Mercedes.
Hamilton Driving Skills
Hamilton's driving skills are impeccable. The skillset he has on the track is second to none and his aggressiveness is coupled with a bout of professional fairness.
The Formula One website describes him as "invariably a fierce but fair fighter."
During his stint at McLaren between 2007-2012, he projected ruthlessness in his driving but with lots of caution. Teammates at McLaren could not comprehend how he always used less fuel with his bullet speeds on the tracks.
Hamilton's grasp of braking in corners and accelerating modestly while his wheels loose grip is still a marvel. Besides, he is top-rated in driving in wet conditions.
With such a successful career, many do not see what's left for Hamilton. He sees it differently, nevertheless. For him, racing is his life and not a single day doesn't enjoy it.
So, he says the day he will step out and feel he is not enjoy racing at all, it will be the day he will call it quits in the tracks.