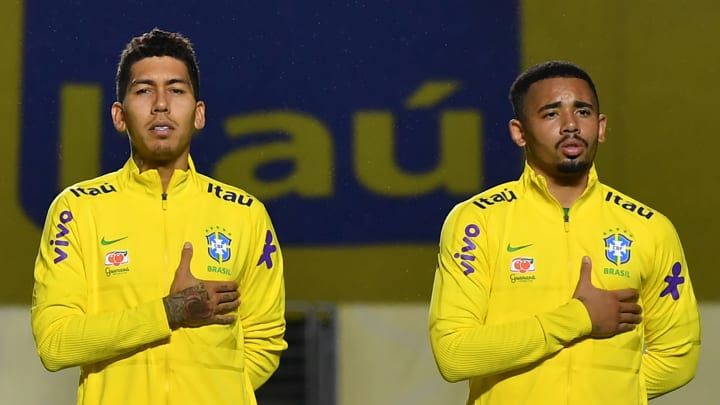 Eight Brazil players playing for English clubs are set to be missing from Premier League games at the weekend after the Brazilian federation invoked a FIFA rule that will temporarily suspend them.
Earlier in the month, Premier League clubs had collectively voted to ban players from linking up with their national teams this month if it meant to travel to and from a country on the UK government's coronavirus red list, which includes Brazil, Argentina, and Turkey among others.
There were fears that any travel from such countries to the UK could pose a health and safety risk to players and staff, as well as having a disruptive effect because of enforced quarantines that require travellers from those countries to quarantine for a period of 14 days upon arrival at England.
There were eight Brazilian players called up for international duty with the Selecao. They were Liverpool trio, Alisson, Fabinho and Roberto Firmino, Manchester City pair Ederson and Gabriel Jesus, Chelsea's defender who is also the Brazil captain Thiago Silva, Manchester United's Fred and Leeds' Raphinha.
But their respective clubs all blocked from them travelling to South America. That is against FIFA's rules, which obligates clubs to release any player called up for international duty.
Now, English media has reported that Brazil has called on FIFA to invoke five-day suspensions on the eight players in question that will prevent them from appearing in the Premier League for their club sides this weekend. The bans will be in place from 10-14 September, which would also stop Thiago Silva and Fred from being able to play in the Champions League group stage next Tuesday when Chelsea host Russian side Zenit St Petersburg at Stamford Bridge and Manchester United travel to Bern Switzerland to take on BSC Young Boys.
With backup goalkeeper Zack Steffen already ruled out with coronavirus, Manchester City would be forced to turn to veteran third-choice Scott Carson on Saturday with Ederson banned.
Everton forward Richarlison was also called up and blocked from traveling by his club, but it is said that Brazil has asked FIFA not to include him in the ban they want to be applied to the others because the Toffees permitted him to represent the Selecao at the Olympics last month.
It is reported that the clubs affected are now planning to be without their Brazilian players this weekend, but this has caught them by surprise and they are not happy at all.
This comes just a few days after Brazilian health officials stormed the pitch during Brazil's World Cup qualifier against Argentina in an attempt to detain Argentines Aston Villa's Emiliano Martinez and Emiliano Buendia, and Tottenham Hotspurs' Cristian Romero and Giovani Lo Celso, who were accused of failing to abide by the country's quarantine rules following their arrival from England. The match was eventually suspended.
The clubs affected are Chelsea, Manchester United, Liverpool, Leeds, and Manchester City. Chelsea host Aston Villa at Stamford Bridge on Saturday while Manchester United host Newcastle at Old Trafford. On the same day, Manchester City will take on Leicester City at King Power. Liverpool and Leeds will play each other on Sunday at Elland Road.