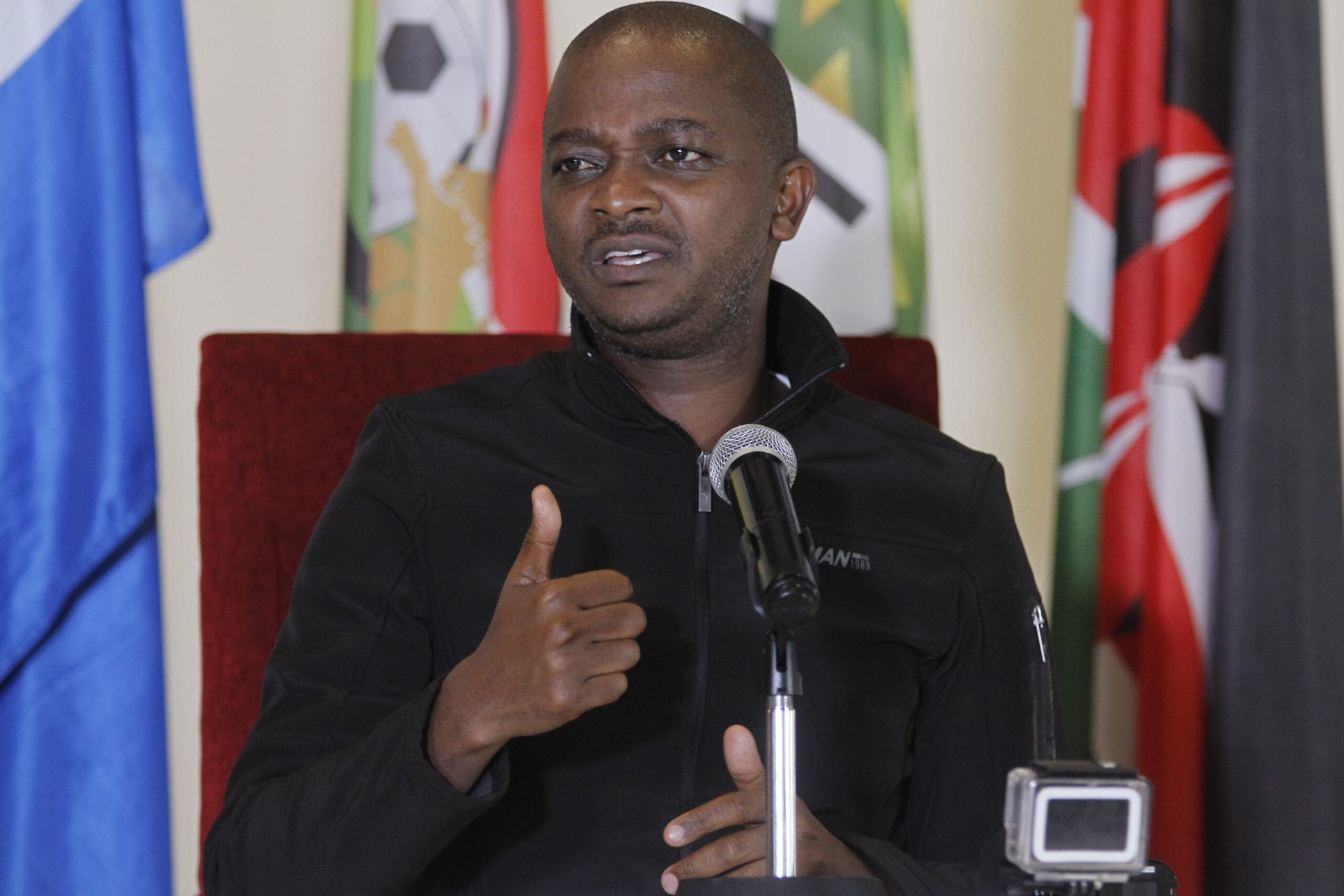 The Football Kenya Federation has docked both Gor Mahia and AFC Leopards three points each for what it termed as 'double default' after the two sides boycotted their scheduled Mashemeji Derby Premier League match that had been scheduled for last Saturday.
The two sides refused to play the match and instead went to the Camp Toyoyo Grounds to play a friendly match as they continued their tiff with the Federation over non-payment of prize winning money from their FKF Cup final last month.
The two teams had in a letter to the Federation threatened not to honour the match and they went on to make good their threat and boycotted the league match.
And now, the Federation has moved in to act.
"When they were threatening to boycott the game, I thought they were joking. But it was such a shame that a big game like that had to go down that way. We respect them because they are the biggest clubs in our league, but rules are rules and rules have to be followed. As a Federation we treat all teams equally," said FKF boss Nick Mwendwa in a press conference on Sunday.
He said that the Leagues and Competitions Committee had an emergency meeting as well as the Federation's National Executive Committee and made the decision to dock the two clubs points in respect to its own competition rules.
Mwendwa cited Rule 3.1.6 which states; "In the event that a team or both teams in a scheduled fixture fails to turn up or turn(s) up for the match but refuse(s) to play, either team or both shall be docked three (3) points and two (2) goals from those already accumulated or those to be accumulated. Additional sanctions may be imposed on the team(s)."
Consequently, AFC Leopards as the home team have been fined Sh6mn for the forfeiture while Gor Mahia have been fined Sh4mn. At the same time, Gor chairman Ambrose Rachier and his AFC Leopards counterpart Dan Shikanda have both been handed indefinite suspensions for 'bringing the game into disrepute'.
"The necessary procedures will be opened and the two will appear before the Disciplinary Committee. We will give them an opportunity to defend themselves and thereafter we will take further action," said Mwendwa.
On the hefty fines imposed on the two clubs Rachier explained that a contract they undertook with broadcast partners StarTimes have a clause where payments have to be made if a scheduled televised game is not played.
"StarTimes had promotions going across TV and Radio and Social Media for this game. We have to respect our sponsors and the two clubs are signatories to that contract. At a time when we are trying to get more sponsors into the game, this is not a good precedence we are setting," said Mwendwa.
we have a contract with Startimes had paid promo for this game across media, the contract stipulates in event match not played after set up, AFC home team they gave us venue wrote to us on Friday told us Thika, they gave us venue but didn't come
Both teams say they are owed prize money by the Federation with Gor claiming the Sh2mn winners' reward while AFC are claiming Sh1mn. At the same time, the two clubs say they are being owed grants from the league sponsors.
"You cannot say you will not play a match because you don't have money. AFC Leopards themselves wrote us a letter and gave us a venue for the match and yet they don't come. We have been helping these same clubs with loans as a Federation," Mwendwa said.
"Recently we gave AFC Sh200,000. When Gor Mahia were stuck when going to play continental matches we gave them a loan of Sh3mn and also gave them track suits. The same people we helped with money are now not going for a game because we owe them money," said Mwendwa.
He went on to explain that they had written a letter to the two clubs asking them to furnish their bank account details for payments of the monies owed, latest August 5. Mwendwa says they are yet to provide the same details.
Meanwhile, the Federation boss has disclosed that they are in the process of renegotiating their contract with league title sponsors BetKing. He said; "We are talking to them and it is a discussion that is ongoing. They said they would want to re-negotiate the contract and so we will duly inform when we make a decision."