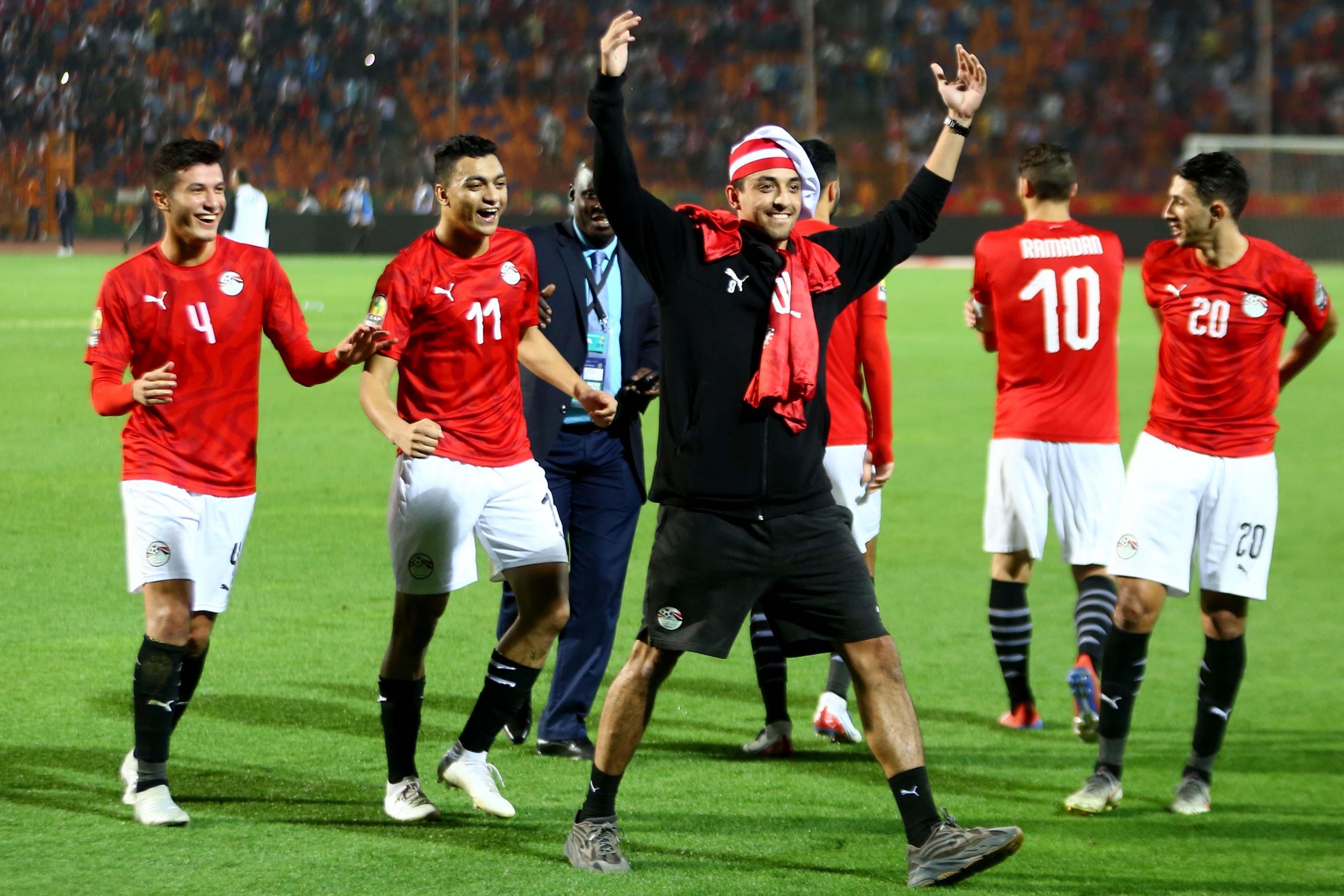 The Egyptian Football Association (EFA) has decided to postpone all domestic competitions scheduled for the upcoming period after Egypt's displayed great performance at the Tokyo Olympics where they are heading for the tournament's quarterfinals against Brazil on Saturday.
The Egyptian Olympic team managed to qualify second from their group after playing out a goalless draw against Spain, losing against Argentina, and defeating Australia, setting up a meeting in the quarterfinals against Brazil, which will take place on Saturday.
Spain named a strong team that featured multiple players who had featured at the European Championships, including Pedri and Unai Simon.
Egypt meanwhile were without their talisman Mohamed Salah after he was refused permission to join.
Both teams had their chances in a tense opening half, with Dani Ceballos hitting the post with an effort from distance.
And while there were still chances in the second half the game ended goalless.
Elsewhere there was a shock as Australia beat Argentina 2-0, with the latter suffering a bizarre red card to Francisco Ortega. The midfielder was booked for a foul and then quickly shown a second yellow from the resulting free-kick for jostling in the box.
Earlier It was reported that Al Ahly had reached an agreement with the EFA to postpone the league games in case of the Olympic football team playing more than three games, as the team contains a number of the Reds' key players, most notably goalkeeper Mohamed Al-Shennawi and Akram Tawfiq, who are key players in full backs and defensive midfielder positions.
A new schedule will be revealed by the EFA on Sunday, according to their announcement, which will be after Egypt's game against Brazil.
If Egypt wins their next game, they will play two more games; the semi-final, which if they win would qualify them for the finals, in the event of a loss, they will still have a chance at getting a bronze medal.
Meanwhile Brazil's U23 football team coach Andre Jardine has hailed Egypt's performance as the two prepare for a quarter finals clash scheduled on Saturday in the 2020 Tokyo Olympic Games quarterfinals.
Egypt's U23 team secured their place in the competition's top eight after defeating Australia 2-0 in the final day of the group stage on Wednesday after they finished second in the group with four points, just one point behind leaders Spain.
Brazil, who claimed the Gold medal in the 2016 Rio Olympic Games, reached the quarterfinals after leading their Group D with 7 points, as they won in two games and drew in one in the group stage games.
"We have to respect every team in the tournament, as there are no idiots in football," Jardine was quoted as saying on Brazil's FA official website on Thursday.
"We can't loiter against Egypt's team after their achievements in the Tokyo Games," the Brazilian coach added.
Egypt's bid for their first ever Olympic medal in football faces a stern test against 2016 gold medalists Brazil on Saturday.
Hosts Japan got off to a winning start thanks to a 1-0 win over South Africa with Takefusa Kubo scoring the only goal of the game. The Ivory Coast were 2-1 winners against Saudi Arabia thanks to a sublime goal from Franck Kessie.
Romania (1-0 against Honduras) and New Zealand (1-0 against South Korea) also started with victories.