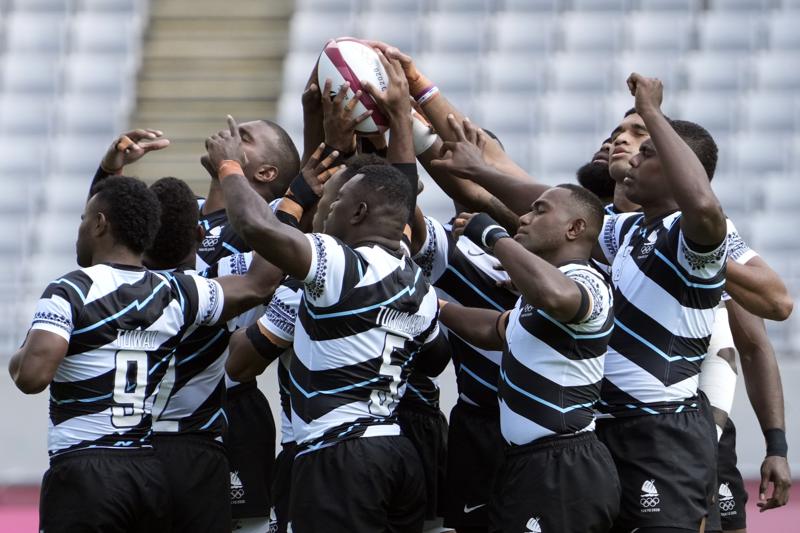 Olympics rugby defending champions Fiji started their journey of defending the rugby gold medal with a comeback win over hosts Japan in a thrilling tie.
Fiji won the match 24-19 in what could have been a disappointing start for the world champions had it not been a team unity that resulted in a comeback.
The Fijians scored just 30 seconds in the match, Jiuta Wainiqolo posting the first points after Japan failed to control the ball from the kickoff, but the hosts fought their way back into the game despite the early mistake to take a halftime lead of 14-12.
Through the second half, Japan enjoyed a seven-point lead but a great comeback by the Fijians denied the Japanese a great start into the 2020 Tokyo Olympics.
The Japanese are playing in their second rugby Olympics having debuted in the sport in the 2016 Rio de Janeiro Olympics where they started on a high note beating rugby giants New Zealand in the group stage and advancing all the way through to the semis. The hosts were eager to prove their worth once again against Fiji.
Despite falling early and equalizing in the third minute and then losing the lead to Fiji again, Japan's Fiji-born Lote Tuqiri crossed just as the halftime siren sounded to give the hosts a surprising two-point margin at the break.
Fiji's experience in such rugby matches proved worthy when they scored two tries in the last four minutes and had another one disallowed right at full-time to take home all the points deservedly.
In 2016 in the Rio Olympics, the Fiji rugby sevens side won Fiji its first-ever Olympic medal of any kind and was recognized after their long domination in rugby.
The 2016 gold medal was sealed with a stunning win over Britain in the finals with South Africa beating Japan for the bronze medal in Rio.
Three of the four semifinalists from Rio are in the same group, with Fiji, Britain, and Japan battling out in group B together with Canada. Britain took the early lead in Pool B on point difference with Dan Norton scoring twice against Canada in the second game.
Tonight's fixtures will see Britain take on the hosts, Japan in what is promising to be a staggering tie while Fiji battle it out with Canada.