The five year ban that was levied against Brianna McNeal 100 meters hurdles Olympic champion has been upheld by the Court of Arbitration for Sports for violating anti-doping rules.
The 2016 Rio Games gold winner, was banned earlier this year for tampering with the anti-doping testing process by the Athletics Integrity Unit which will bar her from competing in the Tokyo Olympics.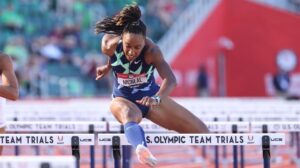 The 29-year-old McNeal McNeal in a statement on Thursday said she missed a doping test two days after having an abortion, then changed the date on forms provided by a doctor, because she mistakenly thought the doctor had gotten the date wrong.
"I just don't believe that this warranted a suspension at all, much less a five-year suspension, for just a technicality, an honest mistake during a very emotional time,"
McNeal finished second in the final of the 100-meter hurdles in last month's US trials for the Tokyo Olympics, which is expected to start on July 23, having been allowed to compete pending her appeal to the CAS.
But the Lausanne-based court on Friday upheld the original verdict against her.
McNeal and World Athletics separately challenged the decision issued by the WA Disciplinary Tribunal on April 21.
It was determined that McNeal had committed an anti-doping rule violation and a five-year period of ineligibility backdated to August 15, 2020 was imposed.
The CAS panel dismissed the appeal filed by McNeal and partially upheld the appeal lodged by WA.
"All competitive results obtained by Ms. Brianna McNeal between February 13, 2020 and August 14, 2020 shall be disqualified with all resulting consequences including forfeiture of any medals, titles, points, prize money and prizes," the court said.
She will now be replaced on Team USA by Gabbi Cunningham, the fourth-place finisher.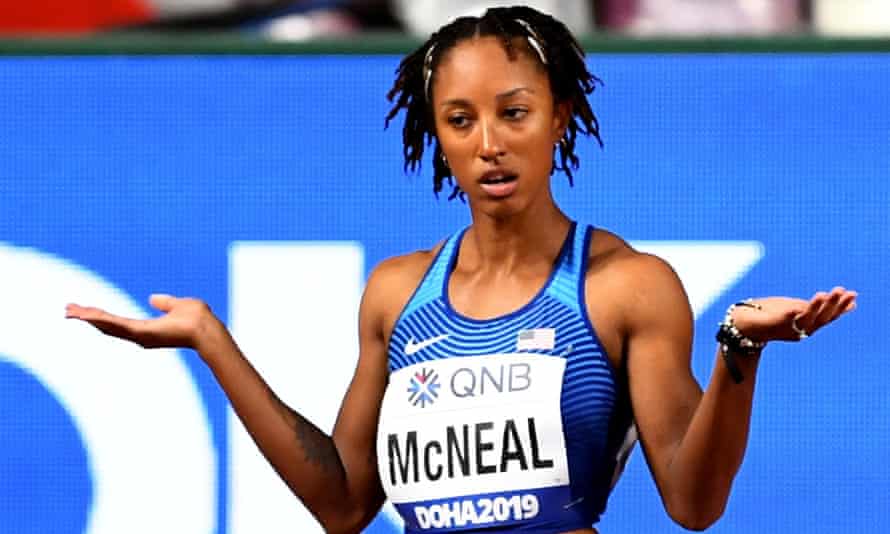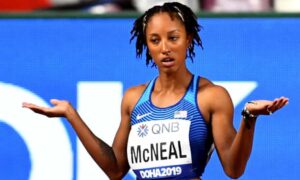 McNeal's Career
McNeal competed at the 2012 US Olympics Trials, but did not make to the Olympic team, finishing sixth in the 100 meters hurdles with a time of 12.94. The following month, at the 2012 NACAC under 23 Championship, McNeal won gold in the 100 meters hurdles with a time of 12.60 (+4.5).
At the 2013 USA track and field championship, She won the 100 meters hurdles in an American record time of 12.26, bettering Gail Devers's previous record of 12.33 set in 2000. At the 2013 World Championships in Moscow, She also won the 100 meters hurdles with a time of 12.44, beating Olympic and reigning world champion Sally Pearson. She was banned for a year by the United Anti-Doping Agency (USADA) after missing three drugs tests in 2016 – two of them after she forgot to update her whereabouts details when she was attending a fete of honor in her hometown and travelling to the White House to meet the president. Rollins was punished under the World Anti-Doping Agency Code for failing to properly file whereabouts information on three occasions in a 12-month period. The start of Rollins' 12-month period of ineligibility was backdated to 19 December 2016, the day on which USADA formally notified her of her potential rule violation. As a result, Rollins' competitive results obtained on and subsequent to 27 September 2016, the date of her third whereabouts failure, have been disqualified and any medals, points, and prizes are forfeited. She also wasn't able to compete in the 2017 World Championships in Women's 100 meters hurdles.
McNeal finished third at the 2019 USA Track and Field outdoor championship in the 100 meters hurdles in a season's best time of 12.61, qualifying for the 2019 world Athletics Championship But she was disqualified from the 100m hurdles after a false start in qualification during the Doha World Championships.
In January 2021, McNeal was suspended from competition by the Athletics Integrity Unit after being charged with 'tampering of doping control'. She denied the allegations and claimed that she was innocent and clean.
In June 2021, she was banned for five years for tampering with the anti-doping testing process which would effectively make her ineligible to participate in both 2020 summer Olympics and in the 2024 summer Olympics and in the  Her official ban is set to be completed in August 2024. However, she was made eligible to take part in US national trials for the 2020 Tokyo Olympics as she appealed against the ban in courts.