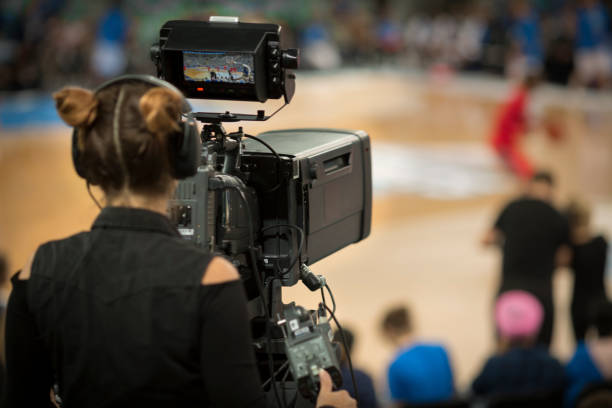 Video automation is the next wave of technological innovation that is sending the sports industry in a buzz. There are various benefits accrued to this wave of technology that seeks to improve the sporting community from a competitive to an entertainment level.
From football to basketball, video automation has enhanced the broadcasting of live matches around the globe. Fans can keep up to date with fixtures and scores as they happen from their handset to their laptops from wherever they are. With the Covid-19 phase that has limited fan engagement from basketball courts to football pitches, the use of video automation has brought sports' fans closer to the action.
One of the challenges though that federations and clubs face in purchasing such technological solutions is the price of the services. Many tech providers offer their packages at high prices which ward off potential clients. It is also the potential probability and possibility as to why lower leagues and second-tier clubs lack coverage as they fail to afford the cost of these tech solutions.
Sky-Scout CEO notes that "With SkyScout's AI-automated sports production and distribution solutions, the expense is radically reduced by 70% per live covered match compared to current market offered by big niche. Now, teams at every level can deploy an unmanned camera and/or mobile device with 45 megapixels and above to produce a high-definition video feed and stream coverage to fans, family, and friends — both live and on-demand."
Sky-Scout's tech solutions have been deployed in various tournaments including the Young Leaders Tournament that was held in Uganda, in partnership with DIDA Sports Organization.
According to FIFA and FIBA, over 200 million sporting events in a year are not broadcasted that represents 99% of uncovered events. The 1% which include leagues like NFL, NHL, NBA, Champions League among others are owned by bIg TV corporations such as ESPN. However, companies like Pixellot, Veo, Spideo and SkyScout Group are resolving thIS problem by decreasing the cost of production to the bare minimum, so the lower leagues and clubs can afford it.
In addition to the cost of production external factors such as agencies and organizations also hinder the coverage of these events.
Organizations in Africa for instance, in countries like Angola and Nigeria, lack proper structures with many decision-makers who make deals reach an impasse. The long procedures and processes to 'mitigate' risks in business derail development and innovation.
To some length, some organizations deem these tech solutions as an expense and would shy away from working with potential investors. By partnering with companies like SkyScout, sports regulatory bodies will be able to have live stats for games, woo sponsorship for clubs and events, commercialization and advertisements to boost their profits margin. This is crucial for African sports development.