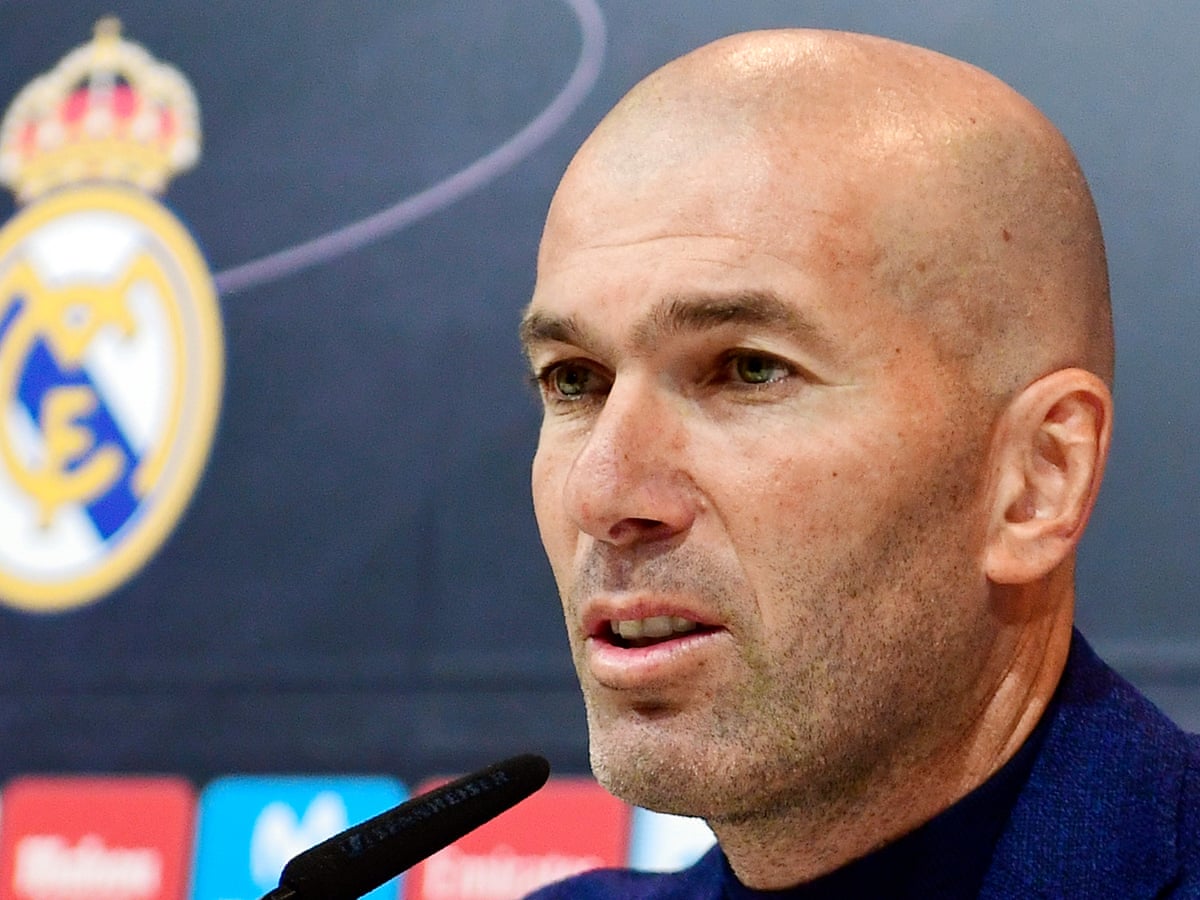 Just days after resigning from the Santiago Bernabeu in Madrid Spain, French manager has taken a hit at the Club revealing that he was forced to quit due to what he said the Club had lost faith in him.
In an open letter published on Monday, Zidane explained in detail his feeling on the Clubs board and how he himself felt that Real Madrid had started losing trust in him and his managerial skills.
Real Madrid went cup-less for the first season since 2010, losing out in La Liga on the final day to Atletico Madrid and being knocked out of the Champions League by eventual winners Chelsea in the semi-finals.
"I'm leaving because I feel the club no longer has the faith in me I need, and doesn't offer me the support to build something in the medium or long term," the Frenchman wrote in the letter published in the sports daily AS, with a lead; 'Dear Real Madrid fans'.
"I am a born winner and I was here to win trophies, but beyond this there are human beings, emotions, life and I have the feeling that these things have not been valued, that it has not been understood that this is also how the dynamic of a great club is maintained," the statement reads.
"But everything I built on a daily basis, what I brought to the relationship with the players has been forgotten' Zidane posed
Zidane who has resigned for the second time as the Real Manager said that he would reconsider other available options of coaching as he was not tired of coaching career.
The 1998 World Cup winner and Real star first took the helm in January 2016 and guided the club to the 2017 La Liga title and an unprecedented hat-trick of Champions League titles before abruptly quitting on May 31, 2018, saying the club needed "a different voice".
He returned in 2019 after Julen Lopetegui and Santiago Solari were sacked as managers in quick succession, guiding the club to another Liga title in 2020.
Zidane adds;  "For more than 20 years, from the first day I arrived in Madrid and wore the white shirt, you've shown me your love. I've always felt that there was something special between us.
"When I accepted the offer to return to Real Madrid after a break of eight months it was, of course, because President Florentino Perez asked me, but also because all of you asked me every day to do so.
"I share the values of Real Madrid; this club belongs to its members, its fans and the entire world. I've tried to follow these values in everything I have done, and I've tried to be an example.
Zidane also claimed that leaked messages to the press caused doubt in the mind of his players.
"I understand football and I know the demands of a club like Real Madrid. I know when you don't win, you have to leave. But with this a very important thing has been forgotten, everything I built day-to-day has been forgotten, what I brought to my relationships with the players, with the 150 people who work with and around the team.
"I want there to be respect for what we have achieved together. I would have liked my relationship with the club and the president over the past few months to have been a little different to that of other coaches. I wasn't asking for privileges, of course not, just a little more recollection.
Zidane clearly feels much of this was down to external factors in addition to his own mistakes and those of his team, saying that a lot of negativity was propagated whenever he and his players lost a game insinuating of possible sack.
"That's why it hurt me so much when I read in the press, after a defeat, that I would be sacked if I didn't win the next game. It hurt me and the whole team because these deliberately leaked messages to the media negatively influenced the squad, they created doubts and misunderstandings. Luckily I had these amazing lads who were with me to the death. "the statement reads.