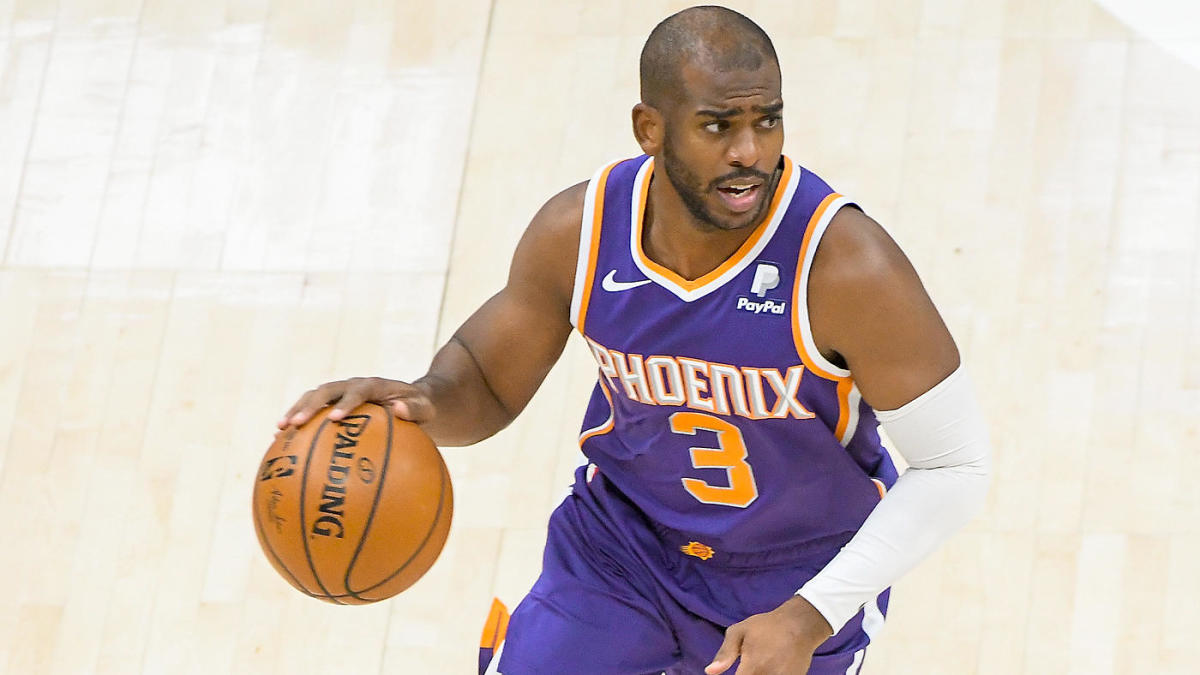 Chris Paul biography
Chris Paul has his full byline dubbed Christopher Emmanuel Paul. He is an American professional basketball player, born on 6
th
May 1985, in Winston-Salem, North Carolina.
His parents are Charles Edward Paul and Robin Jones. He also has one sibling, who is his elder brother called Chris Paul.
Chris plays for the Phoenix Suns of the National Basketball Association (NBA). He is known to play the point guard position.
Paul has bagged several awards. He has won the NBA Rookie of the Year Award and NBA All-star Game Most Valuable Player Award. Chis Paul has also won two Olympic gold medals.
He led the NBA in assists four times and steals a record six times. Chris has also been selected to eleven NBA All-star teams, nine All-NBA teams and nine NBA All-Defensive teams.
Chris Paul was selected fourth overall in the 2005 NBA draft by the New Orleans Hornets. This led to him becoming one of the league's premier players. He finished second in NBA Most Valuable Player Award voting in 2008.
Chris Paul achievements
Paul made his debut for the United States national team at the 2006 FIBA World Championship in Japan. He finished the competition with a tournament-high 44 assists, helping Team USA win the bronze medal.
The basketball star continued to make impressive achievements in the field. Paul was to be sent to the Los Angeles Lakers during the 2011 off-season by the Hornets.
However, the transaction was controversially voided by the NBA. Later that summer, he was instead dealt with the Los Angeles Clippers.
Chris Paul's career progress
Chris Paul was traded to the Houston Rockets in the year 2017. He helped the team win a celebrated record of 65 games in his debut season.
Paul played one more season there before being traded to the Oklahoma City Thunder as part of a package for Russell Westbrook on July 16, 2019. He played one season in Oklahoma City, which saw him return to his All-Star form, earning him his 10th All-Star nod. With the Thunder looking to rebuild, he was traded to the Phoenix Suns on November 16, 2020.
Paul has also served as the National Basketball Players Association president since August 2013.
During the 2013 All-Star Game, Paul led the West to victory with a 20-point and 15 assists. Therefore, he earned his first NBA All-Star Game Most Valuable Player Award.
He finished the season averaging 16.9 points, 9.7 assists, and 2.4 steals per game, helping the Clippers to a franchise-record 56 wins.
Chris Paul was traded to the Houston Rockets on June 28, 2017. He was exchanged for Patrick Beverley, Sam Dekker among others.
In his debut for the Rockets in their season opener on October 17, 2017, Paul had four points on 2-for-9 shooting in a 122–121 win over the Golden State Warriors.
On July 16, 2019, the Houston Rockets traded Paul, 2024 and 2026 first-round picks, and 2021 and 2025 second-round pick swaps to the Oklahoma City Thunder in exchange for Russell Westbrook.
Chris Paul's net worth
Paul is one of the highest-paid athletes in the world. According to Celebrity Net Worth, he is worth $130 million.
"A year after Paul moved to Houston Rockets from Los Angeles Clippers, he signed a four-year, $160 million contract which gave him the NBA's third-highest salary. He currently has a net worth of $130 M as per Celebrity Net Worth. Paul is the third highest-paid player in the NBA with a $41 million salary."
Chris Paul's salary
The basketball icon is reported to earn $24 million per year. This is a salary that most players covet.
Chris Paul's endorsement deals
Paul has endorsement deals with global brands. The brands include Nike, Spalding and Walt Disney. He also has dealt with Air Jordan and State Farm.
Chris reportedly earns $8 million from endorsements.
Chris Paul foundation and charity work
The basketball hero is the founder of the Chris Paul Family Foundation. It is purely meant for offering charity to the most vulnerable in Oklahoma.
Outside of Oklahoma, his foundation also donated meals to frontline healthcare workers during the pandemic in Chris Paul's home state of North Carolina.
Chris Paul's family
Paul is married to Jada Crawley since 2011. The two have sired children dubbed; Christopher Emmanuel Paul II and Camryn Alexis Paul.