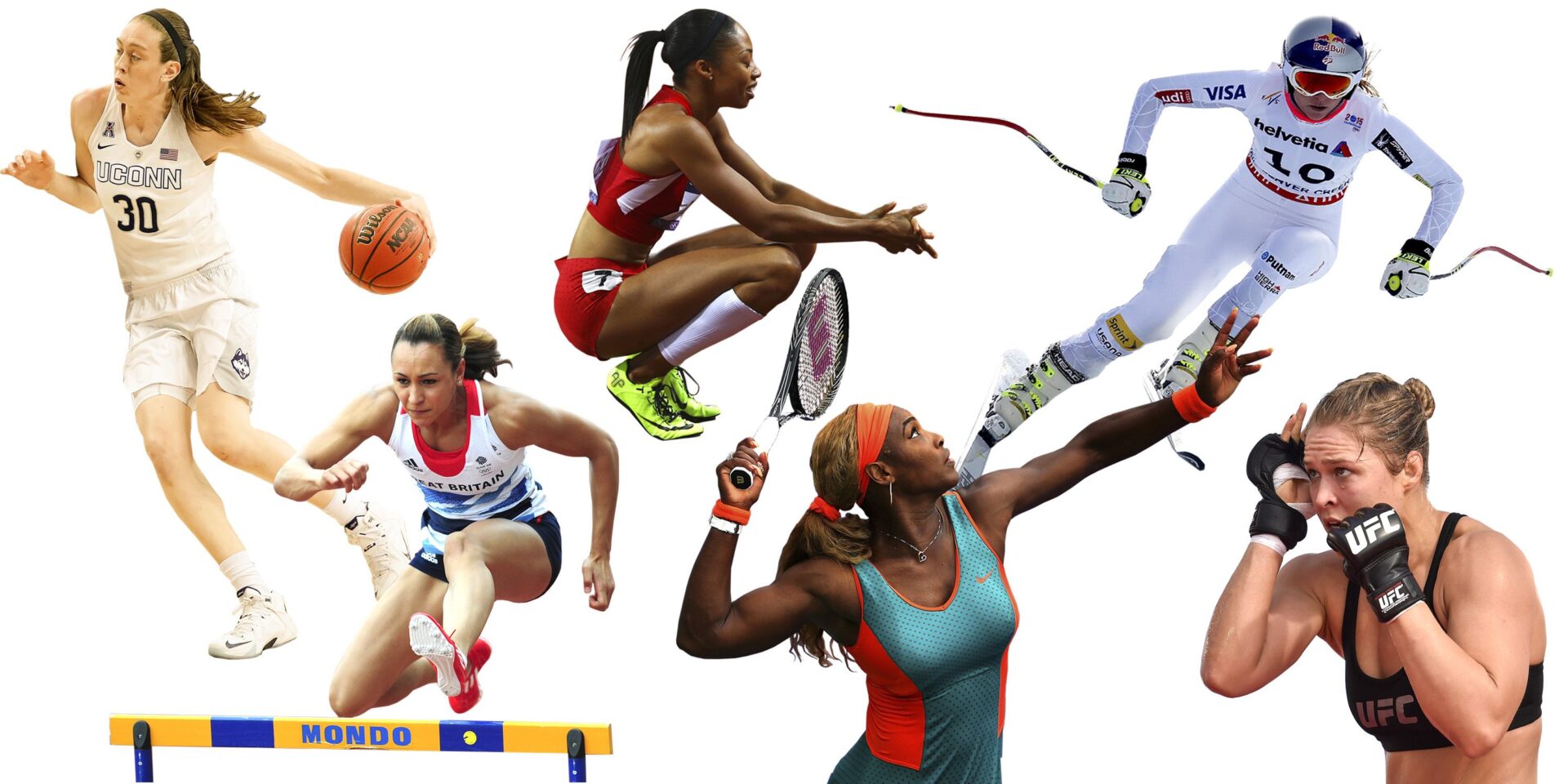 There are many reasons why women are not participating in sports as compared to their counterparts male who have continually been participating in most Sport, despite many campaigns initiatives and policies that have been staged to change this situation. Among many reasons range from societal beliefs, practical, personal and cultural.
For men, Sport and exercise are all part of the same active spectrum, but for Women they are presented as two very distinct things. Exercise, with its approved end-goal of delivering you a better body, is revered for twenty-first-century Women.
Women interested in Sports have had a challenging times as society as referred to them unfeminine and rubbished their sports ideologies to lesser Sports fans than Men. To Women whether they like Sports or not they have been constantly been described as incompatible with it.
On an individual level, the most frequently participation for Women include enjoyment, feeling "in good shape", health, weight control, appearance and social factors. Conversely, the main barriers to being active include a perception of "not being the sporty type" or low self-efficacy for being active (often as a result of past experiences), lack of time and cost.  An awareness of the motives and barriers for women's participation has been the starting point for policies to increase participation.
Women tend to have less leisure time than Men as they take on the greater burden of responsibility for housework, childcare and care of elderly or infirm relatives. Some Women therefore tend to be reluctant to sign up for anything over an extended period of time, believing it would be selfish to do so.
Many questions have been raised by Sports observers of the main reason as to why we have less Women in Sports than their Male counterparts without a concrete answers, but Researchers have tried with time to address this question correlating to physical activities which includes individual, social and environmental and possibly even genetic and evolutionary – factors that predispose people to be active or inactive.
Competitive and recreational sport is one source of physical activity. According to pROFESSOR Marie Murphy of Sport and Exercise Sciences Research Institute only 25 percent of women participate in sports compared to 43 percent of men.
Nevertheless there have been increased interventions to boost physical activities if at all they focus on individual, social and environmental factors, many interventions have focused on the individual. This is done by providing information through mass media campaigns and messages targeting key groups.
This Girl Campaign Engineered by Sport England is one of the best examples based on research on why women don't take part in sports.
This research highlighted Fear of being judged by others based on their appearance, fear about their ability to take part and fear of judgement for choosing to spend time on themselves rather than on their families as key barriers to the cause.
Tackling this fear became the focus of the campaign. They used an innovative advertisement and a social media campaign showcasing real women of all ages, races, shapes and sizes enjoying a wide range of activities traditionally, and not traditionally associated with women.
Additionally physical activity has been accumulated from work, home-based activity and through walking and cycling. Walking has fewer of the physical, social and psychological barriers associated with more traditional forms of exercise. It is socially acceptable, accessible to the majority, low cost, low risk and has limited skill or equipment requirements.
Sport and physical activity do not take place in a vacuum and the gap in participation between men and women maybe a reflection in part of gender equality in our society. Sweden, Finland and Denmark are often cited as examples of countries with progressive approaches to gender equality in society and they reports the highest levels of participation and smallest gap.
The most recent Norsk Monitor revealed that the proportions of adult women participating in sport had almost doubled. Norway introduced gender quota regulations in 1987 that were enforced in boardroom roles in national sports federations.
Today Girls have much opportunities to play any sport they wish to participate not excluding the traditionally male-dominated sports such as hockey, boxing, rugby, or football.
But a new research report on girls and women in the sporting field reveals that its difficult to keep a girl as it requires more efforts than simply allowing them to play.
The latest research by Canadian Women and Sports has revealed an alarming research about gender imbalance in sports. According to the recently published 2020 Rally Report it suggests that, although young girls and boys enroll in sports at a similar rate, girls' participation in sport begins to decline around age nine, and drops off sharply in the teen years.
By their late teens, one in three girls who used to play sports have quit, compared to just one in 10 boys. This gender gap persists past the teen years, and continues into adulthood.
"Girls are less likely to get involved and stay involved in sport compared to boys. This comparison underscores the need for a gender lens to be used in sport. Girls and women continue to experience and benefit from sport differently than boys and men do." Canadian Women & Sport Rally Report