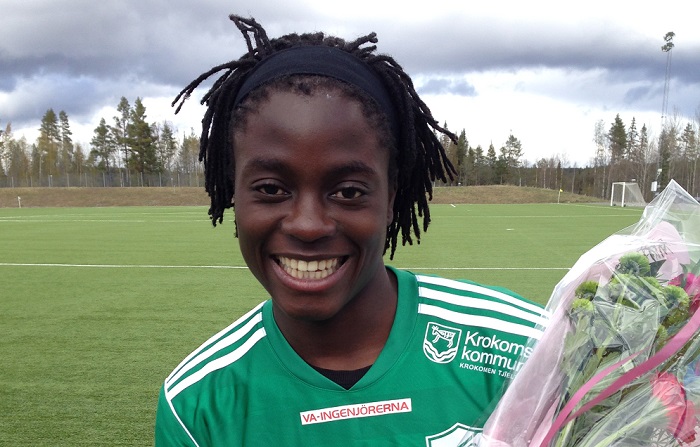 Malawi forward Tabitha Chawinga has been hitting the headlines in the Chinese Women's League, and her most recent accolade was being named Player of the Year for the 2019/2020 season this weekend.
Chawinga represents Chinese club Jiangsu Suning.
The Chinese Women's Super League (CWSL) announced Chawinga as the winner of the annual prize, with the Malawian receiving the award at Jiangsu training ground on Sunday.
The 24-year-old netted 12 goals in 14 CWSL outings for Jiangsu in 2019, totalling 38 in all competitions, including three at the maiden Women's Club Women's Championship in South Korea.
Her individual performance saw her made history as the first to score in the inaugural Asian event and, scooped the top-scorer awards of the Women's FA Cup and Championship, with 23 goals in 12 games.
She has now won the accolade two years in a row, having claimed it on her debut season after netting 31 times in all appearances, including 17 league goals following her arrival at Jiangsu from Sweden in 2018.
The forward's performances helped Jiangsu secure an unprecedented first Chinese title since 2009, as they celebrated a domestic treble, including the Women's FA Cup and Super Cup.
While Chawinga's decision to ply her trade in China would have seemed a concerning one as the novel coronavirus originated in the country earlier this year, the Asian nation has all but stopped the spread of the virus. China breached the 80 000 infections mark on March 1 and now have just 802 active cases.
Malawi, in contrast, had less than 100 cases on May 1 and now the total infections stand at 4674 with 2098 currently infected.
In partnership with ANA and Sports Leo