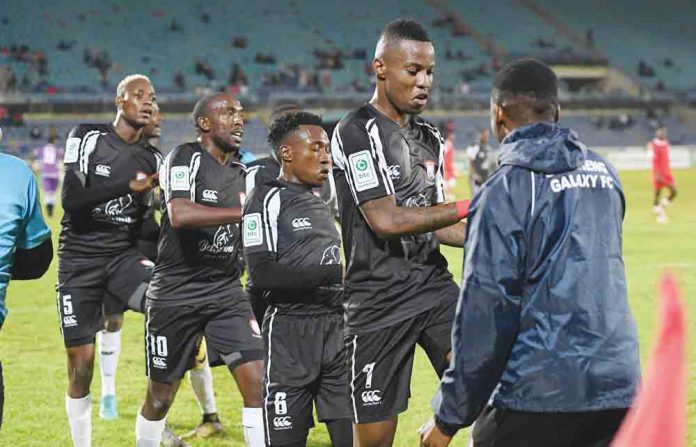 The national executive committee of the Botswana Football Association (BFA) has called an end to the football season with 10 games remaining.
The association said it had resolved on Sunday to end the season as it was too risky to return to play during the coronavirus pandemic.
"As Botswana and the world continue to fight the coronavirus (Covid-19), BFA continues to comply with government regulations on fighting the virus and reducing transmission in all ways possible.
"The BFA has monitored the situation closely and has been working with the relevant authorities, including the Ministry of Health and Wellness," the association said in statement.
"Having considered the prevailing circumstances in Botswana, the guidelines provided by the BFA Medical Committee, Fifa and CAF and the financial resources needed to return to play, the Botswana Football Association national executive committee unanimously agreed to end the football season. In ending the season, the effect is that the team at the summit is crowned champions and the teams at the bottom of the table are relegated."
A committee would be formed to deal with the modalities of the promotional play-offs.
The lives and health of the players and the nation at large had been prioritised, it said.
Three-time runner-up Jwaneng Galaxy were declared Botswana Premier League champions, with 41 points from 20 games.
Galaxy were leading Township Rollers by one point when the games were stopped in March due to Covid-19.
Botswana Daily News reports that BFA president Maclean Letshwiti said that, like other organisations, their programmes had been affected by the coronavirus.
He said the women's under-17, under-20 and senior women's national team were affected as their international competitions had been stopped due to Covid-19.
"Just as the association was trying to make a mark on the international front, Covid-19 stopped everything," he said.
Letshwiti said prior to the disruption, the association had intensified its efforts in the area of coaching and referee courses.
In partnership with ANA and Sports Leo