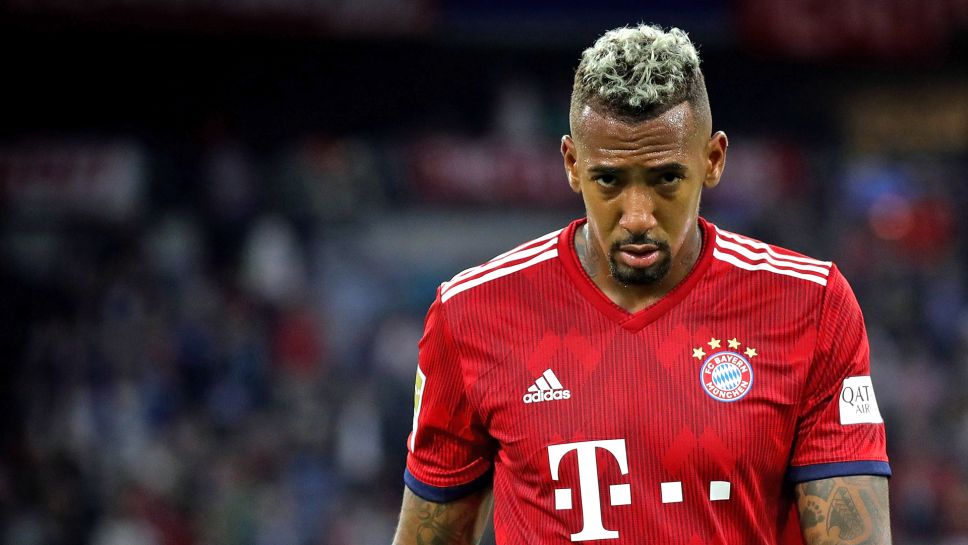 German international footballer Jerome Boateng has 're-visited' his Ghanaian roots during this time of isolation due to the spread of Covid-19.
Jerome, the brother of 33-year-old Ghanian international Kevin-Prince, made his debut for Germany in 2009 and has gone on to make 76 appearances for his country.
The defender has been at Bayern Munich since 2011, and with the nation in national lockdown, Boateng took to Twitter to tell his fans about his relationship with Ghana.
"I've been there in December 2018 – Best experience! I feel like home there, the people are incredibly friendly and I will definitely come again," said Boateng.
The 31-year-old has a German mother named Martina Boateng, and a Ghanaian father in Berlin.
Kevin-Prince, meanwhile, was also born in Germany and represented the nation at youth level. In his senior career, he chose to represent Ghana, making 15 appearances.
"Also got family over there, yes."
At the 2010 Soccer World Cup in South Africa, the brothers faced off in a group match at FNB Stadium in Johannesburg, which the European nation won 1-0.
Jerome, however, tasted the ultimate footballing success with Germany when they won the Soccer World Cup in 2014, in the tournament hosted in Brazil.
A year later though, Boateng faced up against Argentina's Lionel Messi. It was a European Champions League match featuring Barcelona and Bayern Munich. Boateng was the last line of defence for Bayern and was left flat on his back on the pitch as Messi went on a mesmerising run before scoring for Barcelona.
Boateng was asked about that humbling moment by a fan on twitter, to which he replied: "Honestly I would love to see each one of you defending against Messi."
In partnership with ANA and Sports Leo