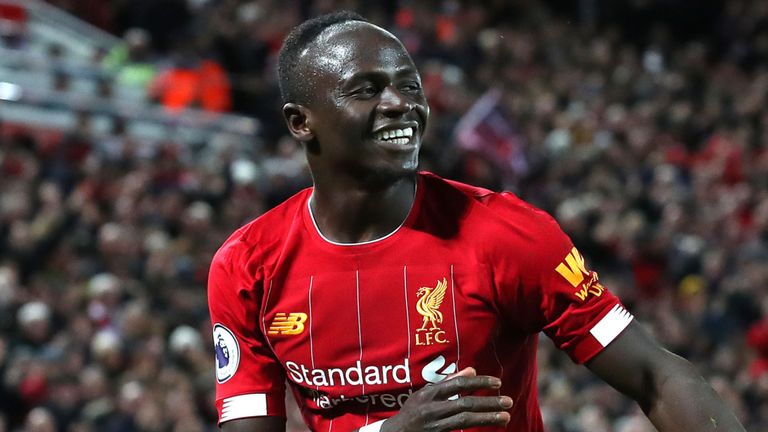 Senegalese forward Sadio Mane was crowned as the African Player of the Year at the CAF Africa Awards 2019 in Hurghada, Egypt on Tuesday, but years ago, not many would have believed that the native of Bambali, a village on the banks of the Casamance River, would sit on the king's throne of African football.
Mane could have followed in the footsteps of his father, an imam (Islamic worship leader), but he made his bed and decided to lie on it; he wanted to be a footballer. His family was hugely opposed to this idea, but he pushed through to it, and the fruits are now visible to all.
He grew up under the wings of his uncle, who would set the foundations for the beginnings of his football journey as a young boy.
From his memory, Mane was always attracted to football from a young age, to the point that he had to run away from his village to try his luck in the Senegalese capital Dakar, failing at his first attempt. But as often is the case, failure is a catalyst for success.
It was during the 2002 Fifa World Cup in Japan and Korea Republic that his desire to make it as a footballer was ignited.
Watching the golden generation of Senegalese footballers who reached the quarterfinals in their maiden attempt, Mane was inspired, just by watching his heroes achieve history. The realisation that he could also work hard and make history in football motivated him to chase his dreams.
His family was convinced that mane's life was in football and after making enormous financial sacrifices, he was allowed to chase his dream and was spotted in Mbour, 80km South of Dakar before joining the Generation Foot Academy.
This proved to be the masterstroke that propelled the youngster to new heights and upon the advice of Olivier Perrin, Mane made his first professional move, when he joined French side FC Metz. Just like a beautiful love story, the rest fell into place step by step.
He represented Senegal at the 2012 Summer Olympics in London and his performance there earned him another move in his career, Red Bull Salzburg in Austria.
His star continued to rise and soon, he was on the move again, this time transferring to a league he had watched on TV since childhood and one he always dreamed of playing in, the English Premier League. He joined Southampton.
He continued to impress and within two seasons, he made the biggest move of his career, moving from the South Coast of England to join Liverpool FC.
He became the third Senegalese to play for the Reds after El Hadji Diouf and Salif Diao, both part of the 2002 generation that inspired him to take up his dream.
Mane is part of the now-famous Liverpool front three consisting of Egyptian Mo Salah and Brazilian Roberto Firmino, one of the most lethal attacking partnerships in modern-day football.
The trio have played a massive role in leading the Reds to the Uefa Champions League last year and the Fifa Club World Cup. They are currently on a roll towards a first English Premier League title in three decades.
He began the new year by delivering what he had promised Senegalese football, the African Player of the Year crown.
In partnership with ANA and Sports Leo