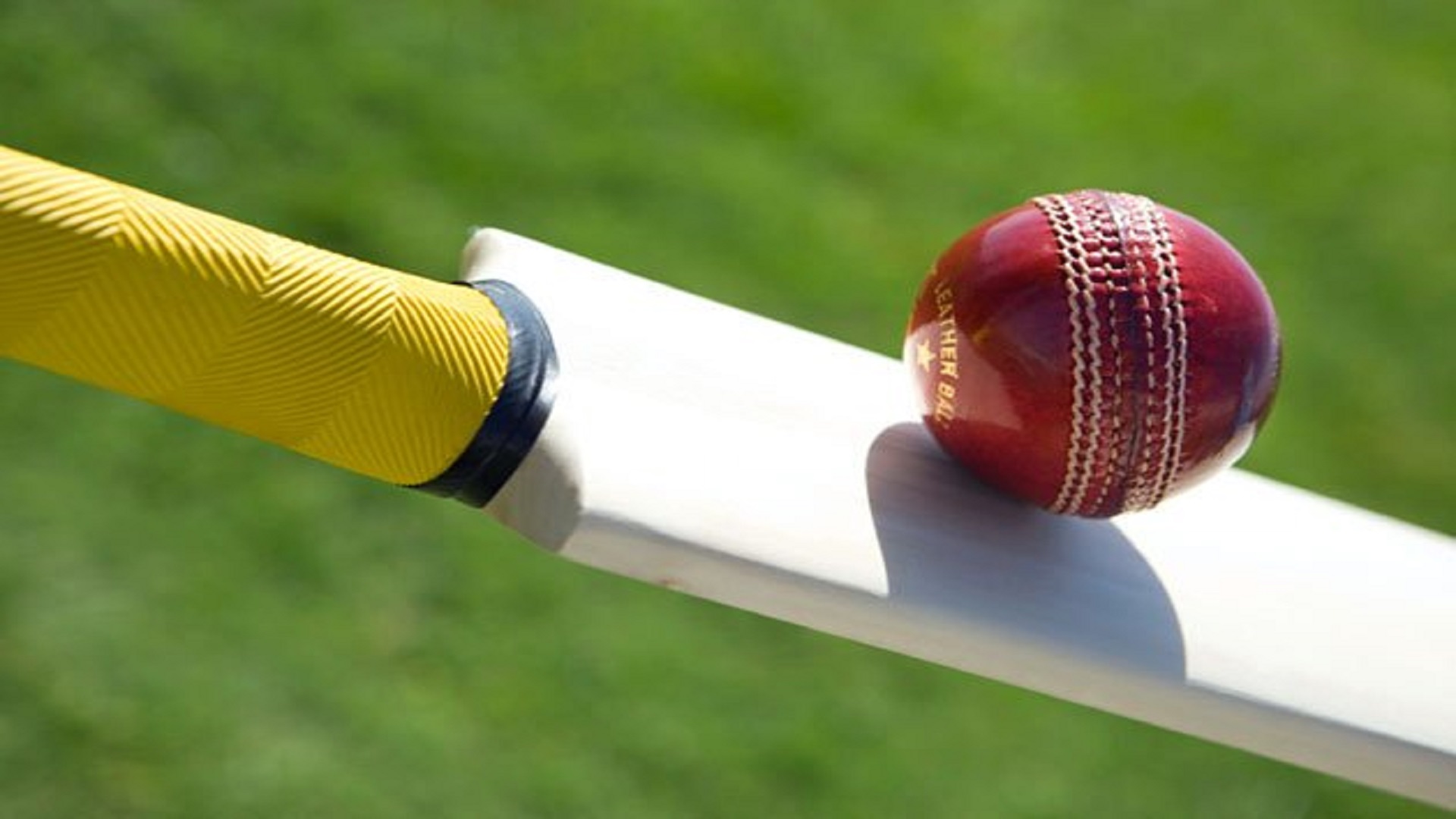 The Western Province Cricket Association (WPCA) have announced their teams for the upcoming Cricket SA (CSA) National Weeks in December.
The boys and girls selected will don the red and blue colours of WP in an effort to win silverware in their respective age-groups.
The squads conducted Talent Acceleration Camps (TAP) during the winter, when consultants, together with the team management, assisted in improving the players.
Under-13 girls
Rugaya Baradien- Mitchells Plain Hub
Onke Batwa – Langa Hub
Lindokuhle Batyi – Itsitsa Ps
Cara Bester – Brackenfell Ps
Lisakhanya Blom – Khayelitsha Hub
Rifqah Dramat – United Cc
Jae – Leigh Filander – Durbanville Ps
Alexia Kontopirakis – Somerset College
Miya Lalor – Sun Valley Ps
Estelle Russouw – Lochnerhof Ps
Ashlin Titus – Victoria Hub
Leshay Walker – Tygerberg Rpc
Sakeena Williams – Victoria Hub
Under-16 girls
Gemeez Adams – De Kuilen HS
Refiloe Bomvana – Id Mkize HS
Jemma Botha – Turfhall Ps
Rifqah Esau – Victoria Hub
Hannah Hanekom – Kirstenhof Ps
Jada Jacobs – Tygerberg Rpc
Tabitha La Grange – Bellville HS
Akhona Mahlanza – Langa Hub
Chloe Plaatjies – Robinvale HS
Kathleen Seager – Blouberg International
Andrea Titus – Victoria Hub
Caitlyn Wyngaard – Tygerberg Rpc
Lihle Xatyisiwe – Itsitsa Ps
Under-19 girls
Kelsey Adams – Parow HS
Micaela Adonis – Helderberg Hub
Lilitha Bakubaku – Bellville Technical HS
Waylinn Bosch – Somerset West Cc
Anri Grobbelaar – Old Mutual Cc
Julia Hoal – Fairmont HS
Leah Jones – Groote Schuur HS
Yandiswa Mangele – Cosat
Kayla Reyneke – Bellville HS
Christine Tomlinson – Milnerton HS
Alida Van Der Merwe – Rustenburg Girls' HS
Casey Williams – Pinelands HS
Sinelethu Yaso – Bellville Technical HS
Under-13 A boys
Caleb Belelie – Bellville Cc
Raeeq Daniels – Rondebosch Boys' Prep
Xavier Garvs – Beaumont Ps
Luca Gersowsky – Rondebosch Boys' Prep
Benjamin Hansen – Sun Valley Ps
Daniel Lategan – Curro Durbanville
Divan Linde – Gene Louw Ps
Bukho Madela – Masivuke Ps
Nande Mguye – Umthawelanga Ps
Hlumelo Mgweba – Spine View Ps
Muaath Ryklief – Habibia Ps
David Simon – Bastion Ps
Calvin Tanner – Curro Durbanville
Under-13 B Boys
Luya Dyanti – Nkazimlo Ps
Ebrahim Fakir – Rondebosch East Ps
Inam Hletyiwe – Spine View Ps
Dean Heusmann – Curro Durbanville
Joshua Johannes – Grove Ps
Caleb Jonkers – Curro Durbanville
Yanga Kopana – Zonnebloem Boys' Ps
Adnaan Lagadien – Rylands Ps
Ethan Leibrandt – Ottoman Cc
Joshua Neill – Rondebosch Boys' Prep
Ayanda Ntamo – Chuma Ps
Christiaan Wege – Durbanville Ps
Johan Wege – Durbanville Ps
Under-15 A boys
Fayaad Daniels – Rondebosch Boys' HS
Fayyaad Davids – Wynberg Boys' HS
Umayr Davids – Wynberg Boys' HS
Jacques Jooste – Rondebosch Boys' HS
Maahir Joseph – Rondebosch Boys' HS
Ben Levitt – Sacs
Ross Martin – Bishops
Bongile Mfunelwa – Rondebosch Boys' HS
Abel Mokwena – Bishops
Jordan Nel – Wynberg Boys' HS
Meeka – Eel Prince – Curro Durbanville
Nathier Sambo – Blue Bells Cc
Liyema Waqu – Sacs
Under-15 B boys
Fawaaz Allie – Wynberg Boys' HS
Mogammad Zain Galant – Curro Durbanville
James Hart – Blouberg International
Xolela Hoyi – Wynberg Boys' HS
Storm Matthews – Bishops
Sange Mbuto – Wynberg Boys' HS
Simamkele Nkundla – Newlands Cricket HS
Thandolwethu Ngudlane – Newlands Cricket HS
Muaath Salie – Pinelands HS
Sibulele Sibunzana – Chuma Ps
Giyan Sulcas – Rondebosch Boys' HS
Oliver Whitehead – Sacs
Kyle Williams – Wynberg Boys' HS
Under-17 A boys
Ethan Cunningham – Rondebosch Boys' HS
Kai Curran – Sacs
Anda Dilima – Sacs
Ethan Kieffer – Bishops
Michael Levitt – Sacs
Asange Mafanga – Newlands Cricket HS
Hlumani Msutu – Sacs
Darian Naidoo – Parklands College
Siviwe Nkonzombi – Rondebosch Boys' HS
Zayd Noor – Wynberg Boys' HS
Kaden Solomons – Sacs
Asakhe Tsaka – Newlands Cricket HS
Quinn Van Oordt – Rondebosch Boys' HS
Under-17 B boys
Salmaan Ajam – Reddam Somerset
Justin Behrens – Milnerton HS
Cameron Fraser – Rondebosch Boys' HS
Aneeq Gamieldien – Rondebosch Boys' HS
Nicholas Govender – Wynberg Boys' HS
Andile Ntuli – Thembelihle HS
Yamkela Mflathelwa – Newlands Cricket HS
Travis Norris – Bishops
Abdul Qadeer Salie – Primrose Cc
Reese Scheepers – Rondebosch Boys' HS
Siseko Sobekwa – Kensington HS
Justin Wareley – Bergvliet HS
Oscar Welsh – Sacs
Under-19 A boys
Jonathan Bird – Bishops
Lehan Botha – Rondebosch Boys' HS
Raees Carr – Wynberg Boys' HS
Jordan Collier – Rondebosch Boys' HS
Tebogo Faas – Wynberg Boys' HS
Thembani Ngcizela – Newlands Cricket HS
Imraan Philander – Newlands Cricket HS
Siyabulela Plaatjie – Wynberg Boys' HS
Isma-Eel Prince – Curro Durbanville
Ali Akbar Shaik – Newlands Cricket HS
Guy Sheena – Rondebosch Boys' HS
Aaron Smit – Fairmont HS
Daniel Smith – Sacs
Under-19 B boys
Dian Barnard – Durbanville HS
Joshua Chippendale – Plumstead HS
La'eeq Cooper – Sacs
Sevriano Cupido – Western Cape Sport School
Likhona Gxwala – Newlands Cricket HS
Avile Jokazi – Siphamandla HS
Winslow Jooste – Western Cape Sport School
Sthembiso Mesheke – Western Cape Sport School
Dominic Miles – Wynberg Boys' HS
Siyambonga Nyawose – Newlands Cricket HS
Simon Schultz – Wynberg Boys' HS
Jared Southgate – Wynberg Boys' HS
Cameron Tanner – Wynberg Boys' HS