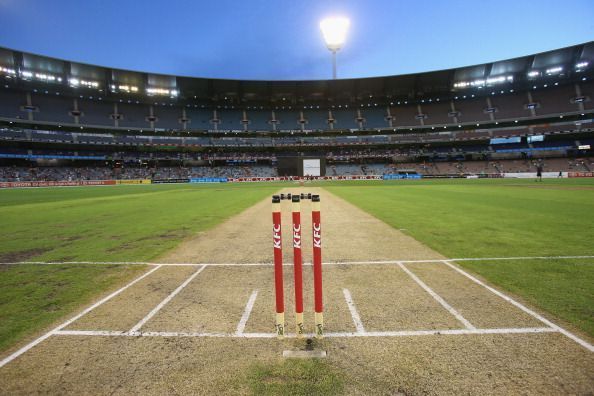 Former Free State Senior Provincial Women's captain Sonja Rheeder has called it a day on her cricket career.
The wicket-keeper batter who represented the Free State for over 8 years announced her retirement to her teammates and management on Sunday ahead of their Provincial T20 match against their Gauteng counterparts.
"This was a difficult decision to make and it took a lot out of me, but I announced to my teammates on Sunday that it was my last game for Free State", commented Sonja.
"I just want to say thank you to Free State Cricket for allowing me to be part of the Women's team for the past 8 years. It was indeed an honour and a privilege for me to be the captain of the side", concluded the former captain.
Sonja captained the Free State Women's side in 53 Provincial league matches scoring 588 runs, taking 22 catches and 8 stumpings with her glovework. Her biggest achievement came when she led her team to qualify for the Top 6 League after ending fourth at the CSA Women's Week in the 2018/2019 season.
She also played 26 Provincial T20 competition matches scoring 314 runs, leading the Free State team to their first silverware in the CSA Coastal Region T20 Competition in the 2018/2019 season.
"Sonja has been a great asset to the team, dedicating 8 years of her time to see the team be where it is today, definitely means a lot to us and the value she added will surely be missed", commented Team Tanager Judy Voster. "We hope she will still be a part of the Free State Cricket family and will still dedicate her time to the Women's team going forward", added the Team Manager.
"It is always sad when a player comes to that decision! Sonja was an excellent ambassador for the game of cricket, and a loyal stalwart for Free State women's cricket. We hope and trust that she will stay in the game and share her fantastic experience with the youngsters," commented Free State Chief Executive Johan van Heerden.
"Although it is very sad, we accept her decision and would like to thank her for her contribution. She is leaving Free State Cricket Women's in a better state than she found it, and we will be forever thankful for her contributions."
In partnership with ANA and Sports Leo