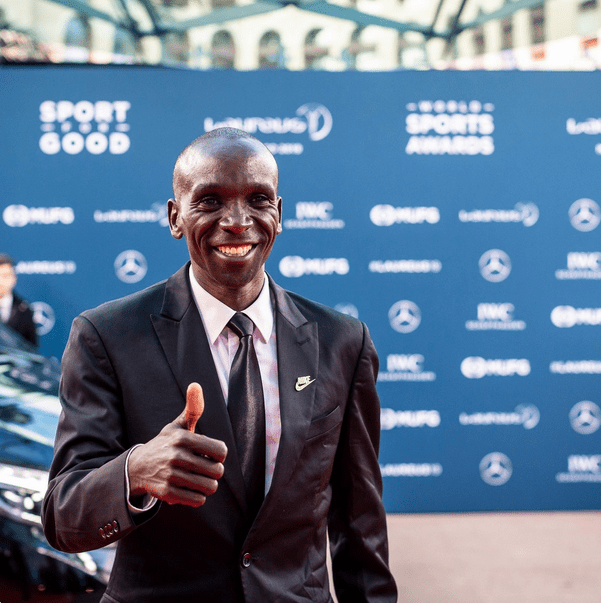 Eliud Kipchoge has been named the male World Athlete of the Year at the World Athletics Awards 2019, held at the Grimaldi Forum in Monaco on Saturday evening.
Kipchoge, the winner of the award last year, added to his phenomenal marathon CV in 2019.
In April he captured his fourth victory at the London Marathon with a 2:02:37 course record, the third-fastest performance of all time.
The 35-year-old Kenyan followed up in October by blasting through the distance's two-hour barrier with a 1:59:40.2 performance at the Ineos159 Challenge in Vienna.
In partnership with ANA and Sports Leo