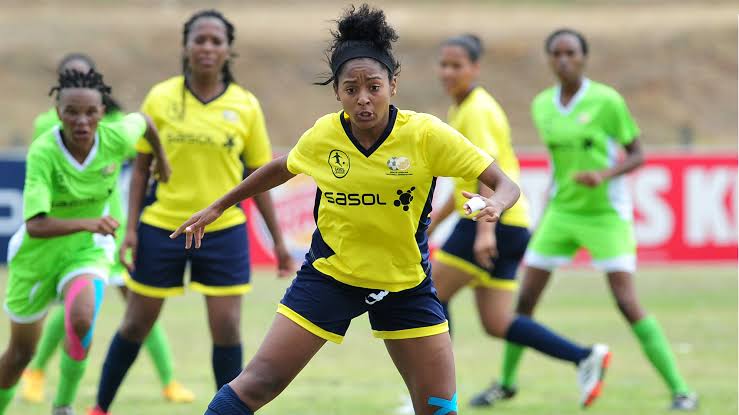 Confederation of African Football (Caf) president Ahmad Ahmad officially opened the organisation's first-ever Women's Football Taskforce Workshop on Wednesday in Cairo.
The two-day event aims to identify key areas to develop and measures to put in place to ensure a strong and dynamic future for the growth of women's football in Africa.
In his opening address, Ahmad reminded participants that a key pillar of his campaign for the election was developing women's football and pushing for the creation of Caf's first-ever women's football strategy, which he was proud to hear being discussed during the Women's Football Taskforce Workshop.
He highlighted the concrete steps Caf has taken since his mandate began to expand women's football, referring to the creation of a new department dedicated to women's football.
Speaking to the African women's football influencers and stakeholders present at the event he said: " I urge all of you here to seize this tremendous opportunity to make a tangible contribution to the development of women's football on our continent. Your ideas and expertise will help us to establish a strong roadmap for women's football that will give every young African girl who wants to play the opportunity to do so, regardless of her level and her country of origin."
The workshop is facilitated by a team from Fifa's Women's Football Division who are committed to empowering women in football. Fifa's Chief Women's Football Officer, Sarai Bareman shared the objectives of their women's football strategy with participants stating:
"Fifa launched its global strategy for women's football in 2018 and it's a natural next step that Caf creates its own tailor-made strategy for the women's game in Africa. The opportunities that exist in this continent to grow the women's game and realise its full potential are huge.
"It's exciting to be able to hear directly from the foremost experts in African women's football to help shape the future for the women's game and I am positive that this workshop will leave a lasting legacy for many years to come," she said.
In partnership with ANA and Sports Leo