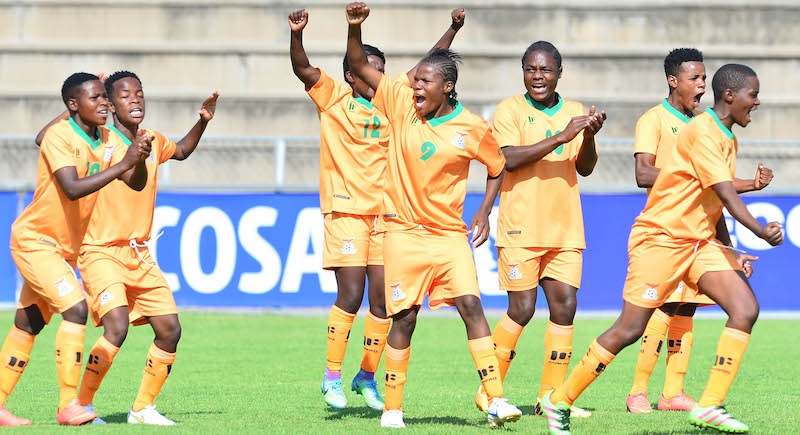 The Zambian Women's soccer team are set to face giant-killers Botswana in the first leg of the Tokyo 2020 Olympic Games third-round, the first-leg qualifier at Nkoloma Stadium in Lusaka on Wednesday.
Botswana have arrived in Lusaka with quite a reputation after eliminating favourites South Africa (Banyana Banyana) 3-2 on post-match penalties after a 0-0 aggregate to deny them the prospect of a third-successive Olympic Games appearance.
"Botswana are a threat after beating South Africa but we know them. We have played them twice. We drew in the first match and beat them 4-0 in the second game," said Zambia coach Bruce Mwape.
They drew 0-0 with Botswana during the 2019 Cosafa Women's Cup at the group stage and later beat them 4-0 in the semis of the tournament staged in Port Elizabeth.
"But that doesn't mean we will underestimate them. The past games are all just history and we are taking this game seriously," Mwape said.
"Also, playing at home in some ways has its advantages but that doesn't mean we will be relaxed. We want to win this game to make things easier for us when we go away to Botswana."
Botswana and Zambia meet in the final-leg on Sunday with the winners over both legs facing face Ghana or Kenya in the penultimate qualifying round next month.
Africa has one automatic slot while the runner-up faces Chile in a play-off.
In partnership with ANA  and Sports Leo