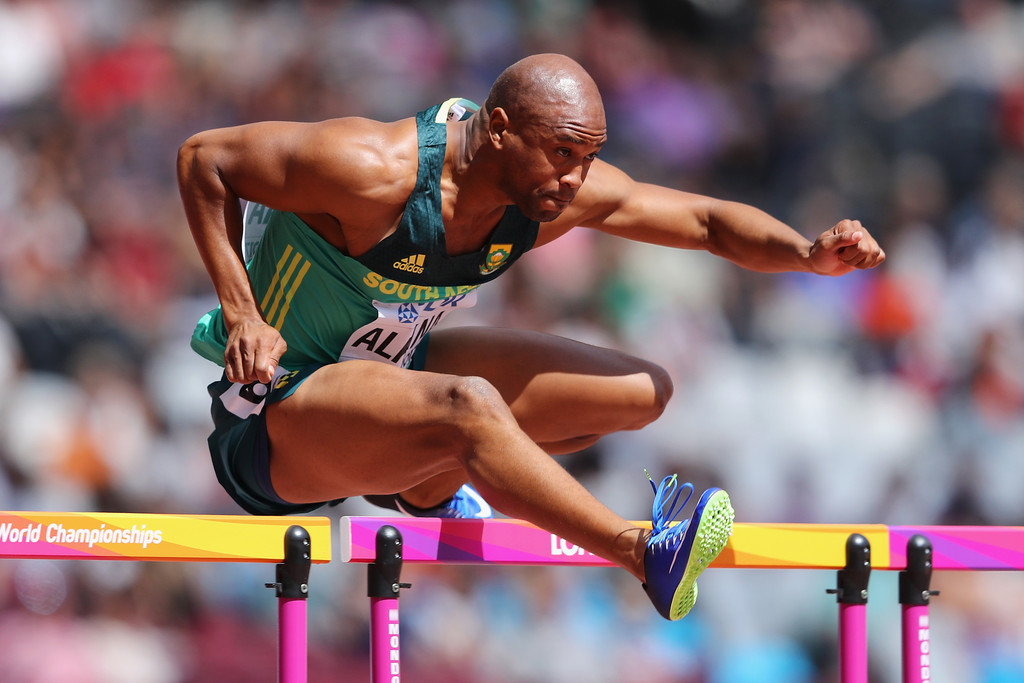 SA's Antonio Alkana progressed to the final of the men's 110m hurdles in the IAAF World Championships in Doha, Qatar, on Monday.
The 29-year-old Alkana finished third in his heat in 13.41 seconds and will be in action again on Wednesday in the final.
Experienced compatriot Ruan de Vries ended fifth in his heat in 14.07 and he was eliminated from the competition. Spanish athlete Orlando Ortega was the fastest of the semifinal qualifiers, winning his first-round heat in 13.15.
Later in the session, sprinters Anaso Jobodwana and Clarence Munyai both turned out in the men's 200m semifinals, and while they could both feature again in the 4x100m relay later in the week, their individual campaigns came to a close.
Jobodwana earned the fifth position in his contest in 20.34, dipping on the line just 0.10 outside a place in the last eight, and Munyai was sixth in his semifinal in 20.55.
Also missing out by a relatively narrow margin, javelin thrower Sunette Viljoen cleared the 60-metre barrier for the third time this year, but her 60.10m opener was not enough to carry her beyond the qualifying round.
The African record holder and multiple World Championships medallist was less than a metre short of Czech athlete Irena Sediva, who grabbed the last spot in the final with a 60.90m heave.
"This is clearly a worrying point of the competition that we have reached still without a medal," said Aleck Skhosana, the president of Athletics South Africa.
"A country's worth is measured against the number and type of medals won, but we still have athletes in competition to look up to who have the mandate to deliver."
In partnership with ANA and Sports Leo