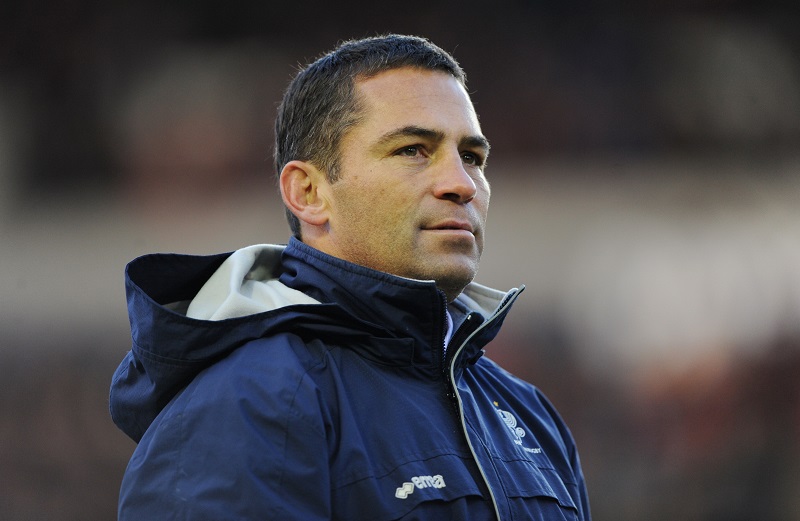 Toyota Cheetahs coach Franco Smith will officially hand over control of the high-flying side to Hawies Fourie on Monday as he departs the franchise to take up the Italian national coaching position.
Smith was supposed to have left after the Currie Cup, but a medical condition delayed Fourie's arrival in Bloemfontein until a week ago and the Varsity Cup-winning coach will enjoy a quiet start with no games planned for this weekend.
However, Fourie will soon face some stiff opposition as the Cheetahs then leave for three away games against Irish side Connacht and the Welsh duo of Llanelli Scarlets and Cardiff Blues over the next month.
Smith's tenure at the Cheetahs included a Varsity Cup title, two Currie Cup titles and reaching the playoff rounds of Pro14 Rugby in his first year in the competition.
He will now return to Italy, where he ended his playing career for Benetton, to take over the coaching role for the upcoming Six Nations championship.
After claiming their third win in a row to top their conference, Smith said he was thankful for the opportunity to take the Cheetahs team a step further, but would be happy to hand over the side to Fourie.
"It's Hawies' team now, and compliments must go to the coaching staff and players for believing in what we set out to do. If they didn't buy into the vision, then we wouldn't be where we are. I'm grateful for the hard work they put in."
Smith said he was leaving Bloemfontein, where he grew up and made his name as a player and coach, but added he was thankful for the way he was embraced by the locals.
"I've made a lot of friends in my time here. I am a Bloemfonteiner, but I have been away for a long time and was overseas for a long time. The people of the town embraced my family and me, and for that, I will always be grateful. I am thankful for the public and everyone who embraced us."
Smith said he expected Fourie to bring in a few new ideas and he wished his successor all the best. He added that he would be available if Fourie ever needed any help.
"Hawies and I did speak and I'm a sounding board now. I will help wherever I can. I'm here until the end of November. If he asks me to help, of course, I'm here to help," he added.
Under Smith, the Cheetahs have been exceptional this season, scoring 22 tries in three games and conceding only seven for a positive points' differential of 95, the most of any side in Pro14 Rugby.
In partnership with ANA and Sports Leo