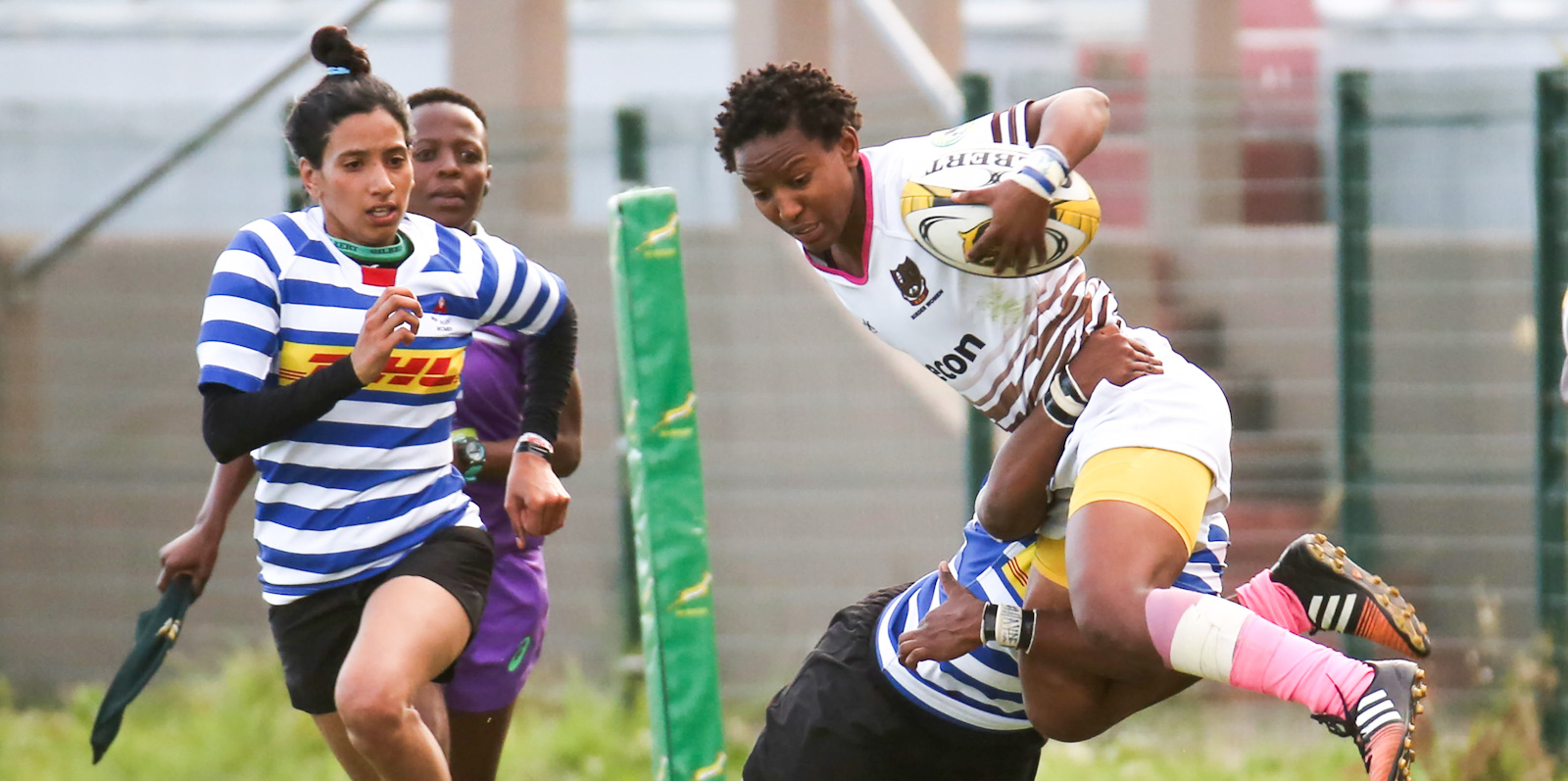 Western Province will target their third successive SA Rugby Women's Interprovincial title when they meet arch-rivals, Border, in the A Section final of the competition at City Park in Cape Town on Saturday.
The Golden Lions, meanwhile, will take on South Western Districts (SWD) in the B Section final, which will be played at 1 pm as a curtain-raiser to the main final, which kicks off at 3 pm.
The Capetonians have been in fine form this season, winning all of their matches up to now, and they will look to finish the competition on a high note in front of their home crowd.
They will, however, face tough competition against Border – who edged their way into the final in the closing pool round – in what marks the fourth successive final between the sides, although this is the first one in Cape Town.
With a clean sweep of wins in their five matches leading up to the final to only three wins by Border, Western Province may have a mental edge going into the clash, but the narrow margins between the sides on attack and defence in the pool stages indicate that it could be a tightly-fought affair.
The home side scored 26 tries to Border's 22 and conceded 10 to their Eastern Cape rivals' 11, and to spice things up, even more, Western Province edged through for a narrow 22-21 victory in their pool match in Cape Town earlier this season.
In the last two finals, Western Province won by six and two points respectively, while no more than nine points separated the teams on the scoreboard in their round-robin matches in the last two seasons, meaning it could be an epic clash.
The B Section final between the Golden Lions and SWD is also expected to be gripping with the sides having been among the top contenders for the title in the last few seasons.
In fact, the two sides also met in 2017 final, which SWD won 23-8, while the women from Johannesburg advanced to 2018 final as well, but went down against Boland.
This match will mark the first time the teams meet since 2017 final, but with both sides entering the match with three bonus-point wins under their belt, they will be high on confidence.
The Golden Lions will draw comfort from the fact that they scored six more tries than SWD in the pool stages, while only one try separated them on defence, but they will both target effective 80-minute displays in the hope of winning the title.
Women's Interprovincial finals:
A Section Final: Western Province v Border
Referee: Maria Mabote
Date: Saturday, 7 September
Kick-off: 3 pm
B Section Final: Golden Lions v SWD
Referee: Bulela Qwane
Date: Saturday, 7 September
Kick-off: 1 pm
In partnership with ANA and Sports Leo