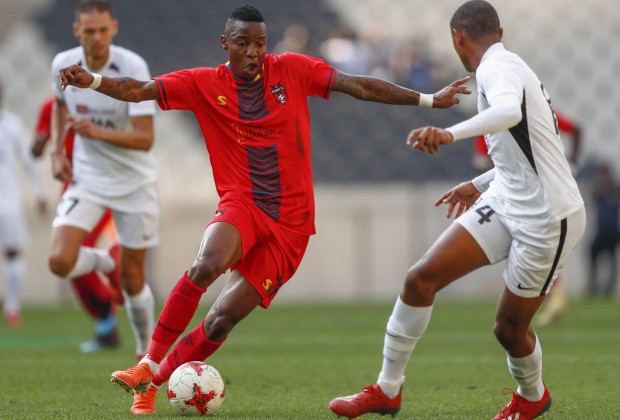 South African First Division club TS Galaxy will be keen to continue their fairy tale run in the Caf Confederation Cup when they face Malagasy side CNaPS in the second leg of the Round of 16 in Antananarivo on Saturday.
Galaxy have a 1-0 lead from the first leg a fortnight ago, but head coach Dan Malesela is fully aware that they can expect a far sterner challenge this time.
Even though the Mpumalanga-based team is still campaigning in the second-tier of SA football, they are still punching above their weight. They are now eyeing a place in the playoffs of this continental competition.
"We have the belief that we can go through," said Malesela. "We did well in the first leg to win the match. With the experience that my team is getting, we are starting to value the importance of playing well away.
"Our focus is now on the second leg, not whether we can make the playoffs or the group stages. I would prefer we take care of our current situation before we think too far ahead."
Malesela also added that, if the competition should get too difficult, he will solicit the help of Mamelodi Sundowns coach Pitso Mosimane, who the Galaxy coach once served under as an assistant.
"I told Pitso that I'll talk to him as soon as I get frustrated. It's only healthy to do that.
"We have actually already asked the advice of Sundowns' physical trainer (Kabelo Rangoaga) on how they go about it, especially because of the long travelling hours and then getting the players to recover."
In partnership with ANA and Sports Leo