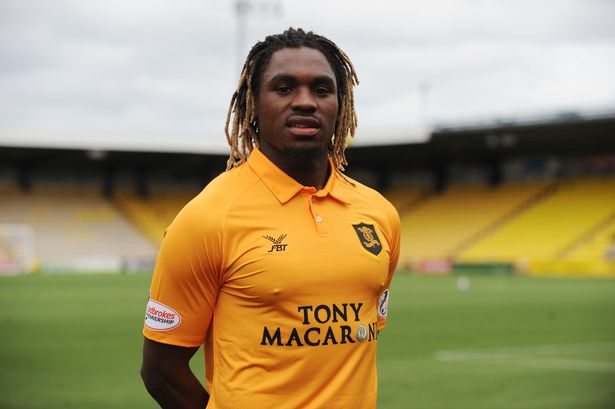 Angola's Dolly Menga, currently on the books of Scottish Premiership side Livingston, will spend the season at Atletico Petroleos de Luanda in the Angolan top-flight.
Livingston have sent the player on a one-year loan.
Menga signed a two-year contract with Livingstone last year. Initially, he did fairly well, scoring twice in 26 games, but he hasn't featured at all this season.
The 26-year-old has been keen to make the move to Angola, especially because he wants to be in the eye of his country's national selectors.
Menga had lost his place in the Angolan national squad and he believes playing in the Angolan league will provide him with an opportunity to get back in favour.
Born in Belgium, Menga has earned 10 international caps for Angola and he is eager to add to that tally.
He has previously played for Lierse in Belgium, Braga in Portugal and Blackpool in England.
In partnership with ANA and Sports Leo