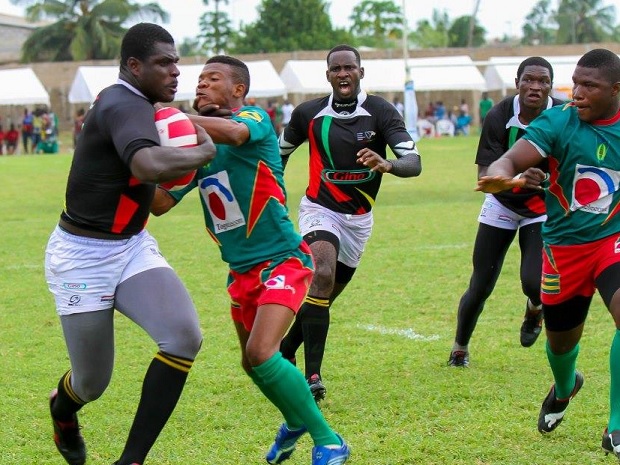 Ghana Rugby has a busy schedule for the rest of the year, with two Olympic qualifiers for both the women's Sevens and men's Sevens teams as well as an elimination match against Botswana in the new Rugby Africa Cup tournament.
The Ghana Women's Sevens Rugby Eagles will be in Tunisia during the first week of October to prepare for the 2020 Olympics Qualifier against 11 other top African women's Sevens teams. It will be the first time a Ghana women's team competes in the Rugby Africa circuit.
In November, the men's Sevens team will be in Johannesburg, South Africa, to compete in a 2020 Olympics Qualifier against 13 of Africa's best.
The year will be concluded with a men's 15s international match against Botswana, which will be played in Elmina at the Nduom Sports Stadium. This will be the first of four critical elimination matches in the new Rugby Africa Cup, featuring Africa's top men's 15s teams.
Meanwhile, on Tuesday, the Ghana Rugby Board approved a revised version of its logo during a board meeting which was conducted via Skype with members situated in four different cities.
The revised logo retains the eagle, which is a national symbol of Ghana. The eagle head is displayed on a red shield with a border that makes use of the other colours of the Ghana national flag – green and yellow. The name, "Ghana Rugby" is displayed below the shield on a curved banner.
In partnership with ANA and Sports Leo