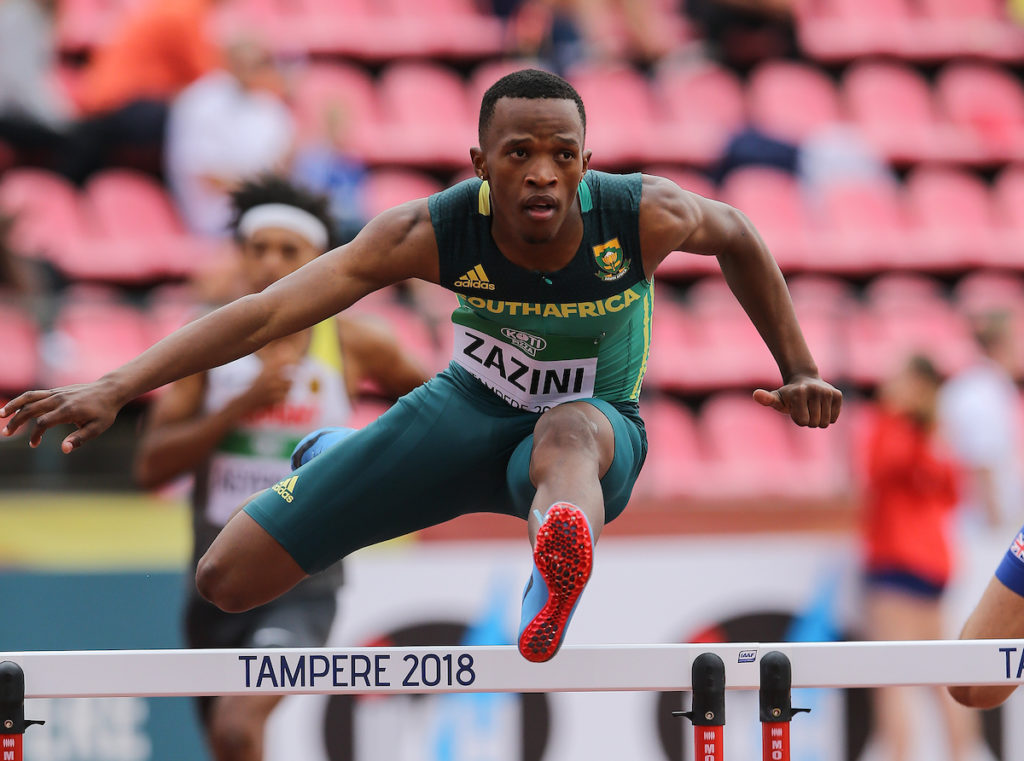 It would have come as a crushing blow for Zokwakhana Zazini on Tuesday as he was ruled out of the IAAF World Championships in Doha due to a foot injury.
Zazini is Africa's and South Africa's fastest 400m hurdler and was looking forward to competing at the championships which run from September 27 to October 6.
Last week the University of Pretoria (Tuks) athlete was in so much pain that he was not able to run at all. According to coach Lucinda Pienaar, an MRI-scan revealed that his right foot was severely bruised.
"It is not a serious injury. If there were a chance that 'Soks' could medal at the World Championships, we would have considered risking it. But we had to be realistic.
"For him to have any chance of qualifying for the final, he would have had to dip under 49 seconds running close to his personal best of 48.73s.
"Mentally, at this stage, it is not possible. 'Soks' himself admitted that it would have been challenging to be focused when in pain while he warms up to compete.
Up to now, Zazini has been one of this season's big success stories in South African athletics.
The 19-year-old is one of only two athletes on the continent to dip under 49 seconds. Tuks' Lindsay Hanekom is the only other athlete to have achieved the feat.
Zanini's time of 48.73s with which he won the silver medal at the World Student Games in Napoli ranks him among the top-15 fastest athletes in the world.
Equally impressive is that he has improved his best time in eight months by nearly 0.60. At the end of last year, it was 49.32s.
Another highlight this season was finishing second in the 400m hurdles during the South African Senior Championships in Germiston.
Pienaar said his current injury might yet turn out to be a blessing in disguise.
"'Soks' needs to get physically stronger as he is quite skinny, but there has never been time for him to do quality sessions in the gym as he was continually racing. Now we have got time to work on it.
"There are a few other aspects of his training that have been neglected."
In partnership with ANA and Sports Leo