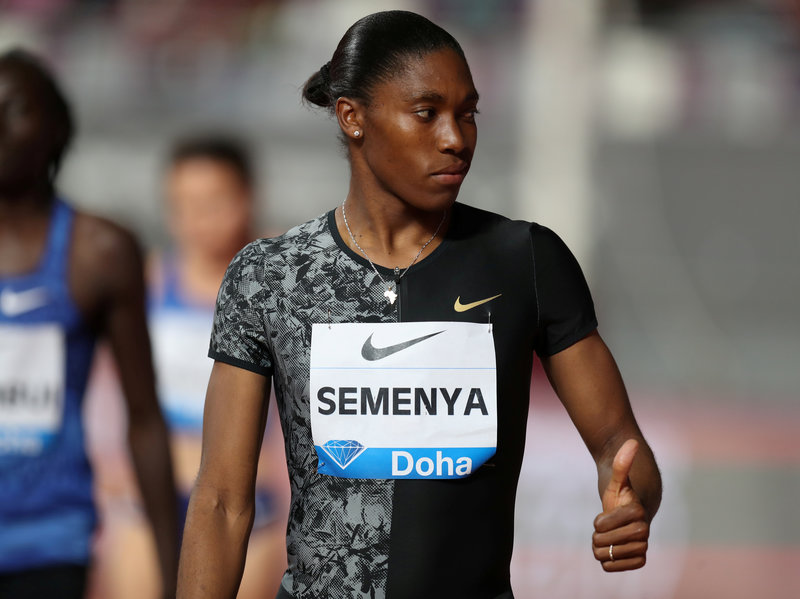 Three groups of athletes have been included as part of an extended preliminary team announced on Monday by Athletics SA (ASA) for the IAAF World Athletics Championships to be held in Doha, Qatar from September 27 to October 6.
ALSO READ:
A total of 40 athletes who have achieved the qualifying standards in their events have been included in the provisional squad, and they have been split into two groups, with 30 individuals who have met all the criteria and 10 others who have not yet secured their places in the final team.
A third group of 13 athletes who are knocking on the door of the qualifying standards in their disciplines have also been named. Caster Semenya (800m), whose inclusion in the final team will depend on the outcome of an appeal at the Swiss Supreme Court.
With the preliminary team expected to increase in size as the international season gains momentum, the squad is already packed with elite stars including defending world champions Luvo Manyonga (long jump), Wayde van Niekerk (400m) – whose participation will need to be approved by the ASA board as he missed this year's national championships.
ASA has appointed Hendrick Ramaala to oversee the preparation of the national marathon team, with Paul Gorries retaining his place as the squad's relay coach.
Several athletes could be included later, subject to board approval. There are athletes who have not achieved the qualifying standard and they will be monitored during qualification period which end September 6.
Premininary team and relay squads:
1 Akani Simbine (AGN): 100m/200m/4x100m
2 Simon Magakwe MAGAKWE (WPA): 100m/4x100m
3 Thapelo Phora (AGN): 400m/4x400m AGN
4 Tshepo Tshite (AGN): 800m AGN
5 Stephen Mokoka (AGN): Marathon AGN
6 Desmond Mokgobu (CGA): Marathon
7 Benedict Moeng (AGN): Marathon
8 David Manja (ACNW): Marathon
9 Antonio Alkana (WPA): 110mh
10 Ruan de Vries (AGN): 110mh
11 Lindsey Hanekom (AGN): 400mh
12 Wayne Snyman( AGN): 20km RW
13 Marc Mundell (KZNA): 50km RW
14 Luvo Manyonga (EPA) Long Jump
15 Ruswahl Samaai (BOL): Long Jump
16 Orazio Cremona (CGA): Short Put
17 *Caster Semenya (AGN): 800m
18 Zeney van der Walt (AGN): 400mh
19 Dominique Scott (WPA): 10 000m
4x100m relay squad, Men:
20 Thando Dlolo (ACNW)
Akani Simbine (WPA):
21 Emile Erasmus (AGN)
22 Chederick van Wyk  (ACNW)
23 Sinesipho Dambile (AGN)
24 Anaso Jobadwana (KZNA)
4x400m relay squad, Men:
25 Gardeo Isaacs (BOLA)
26 Ranti Dikgale (AGN)
Thapelo Phora (AGN)
27 Ashley Hlungwani (AGN)
28 Sokwakhana Zanzini (AGN)
29 Pieter Conradie (ACNW)
30 Jon Seeligeer (ACNW)
*Caster Semenya qualify in 800m her selection will depend on the outcome of her Court of Arbitration for Sport appeal.
In partnership with ANA and Mediapix