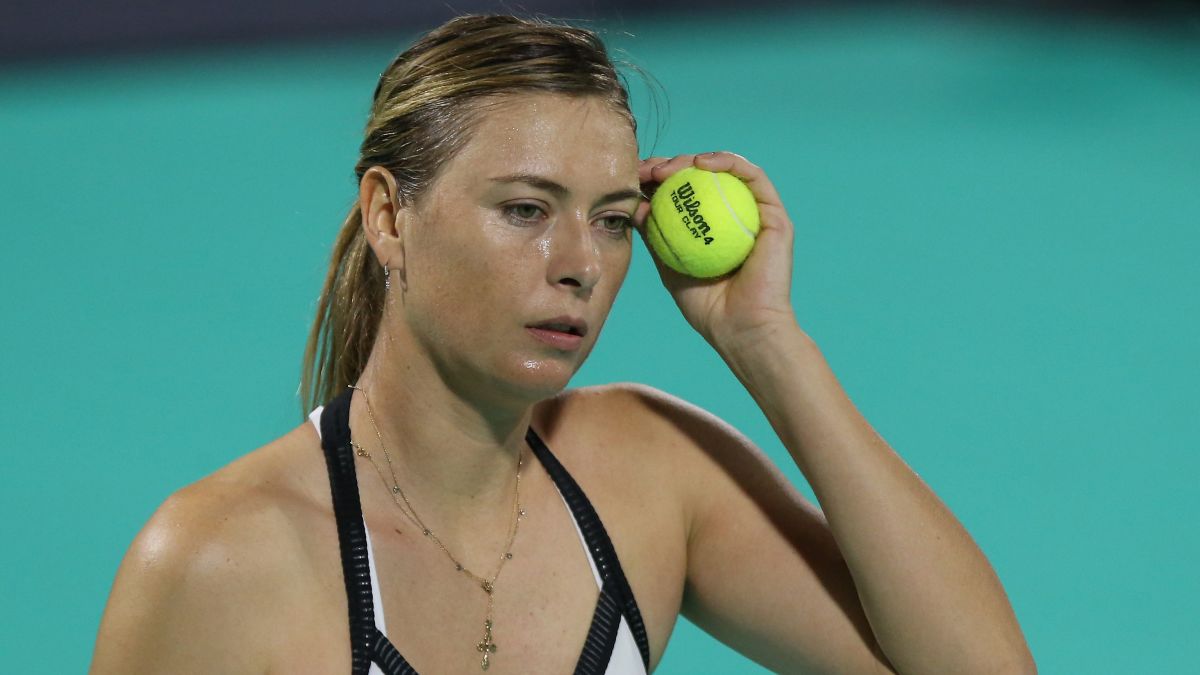 Retired tennis player and former world No. 1 Maria Sharapova is turning to pickleball
She will return to the court in February 2024
She is delighted at the prospect of getting back on a competitive stage
Retired tennis player and former world No. 1 Maria Sharapova, is all set to make a surprising professional transition into the world of Pickleball.
The five-time Grand Slam champion recently announced her return to the court for the second edition of the Pickleball Slam, scheduled to take place on February 4th, 2024, in Miami.
Sharapova will join forces with tennis icon John McEnroe, forming a formidable duo to face the legendary pair of Steffi Graf and Andre Agassi.
Pickleball, one of the fastest-growing sports worldwide, has been steadily attracting tennis stars like Sharapova. The inaugural Pickleball Slam, held in April 2023, featured the likes of Agassi, McEnroe, Michael Chang, and Andy Roddick.
Sharapova's surprise announcement came on her official social media accounts, confirming her upcoming debut in the world of Pickleball.
The tennis sensation will grace the Seminole Hard Rock Hotel in South Florida, where the prestigious event will take place.
In a video released by the official Instagram page of the Pickleball Slam tournament, John McEnroe was seen offering words of encouragement to his new teammate.
He expressed his confidence in their partnership for the upcoming match. When Sharapova inquired about his optimism, the seven-time Grand Slam champion playfully cited her remarkable height as a strategic advantage that would complement his skills on the court.
The video also captured the duo discussing their game plan and strategies. McEnroe went on to praise Sharapova, emphasizing her impressive tennis career record. He suggested that they could even consider playing on a clay court if she preferred, though he believed that her skills were best suited for hard court surfaces.
The Pickleball Slam tournament boasts a substantial purse of $1 million to be awarded to the champions. However, players are expected to contribute a portion of their winnings to charity, a noble gesture from these iconic sports figures.
Sharapova's decision to embrace Pickleball follows in the footsteps of another former tennis star, Eugenie Bouchard.
The Canadian sensation, who achieved fame as the 2014 Wimbledon finalist, has faced a challenging period in her tennis career, marked by a series of injuries.
Her professional ranking in tennis has suffered due to these setbacks. Recognizing the growing popularity of Pickleball, Bouchard revealed her intention to transition to this sport on the professional tour.
Her announcement was made on the official IBE Pickleball website, making her the most significant signing to date for the sport.
As both Sharapova and Bouchard venture into the world of Pickleball, they join a growing list of tennis stars attracted to this exciting sport.
Sports pundits say that their presence in Pickleball which is growing exponentially, will popularize the sport.
The upcoming Pickleball season in 2024 promises to be an event to remember, showcasing the diverse talents of some of the greatest sports figures in the world.