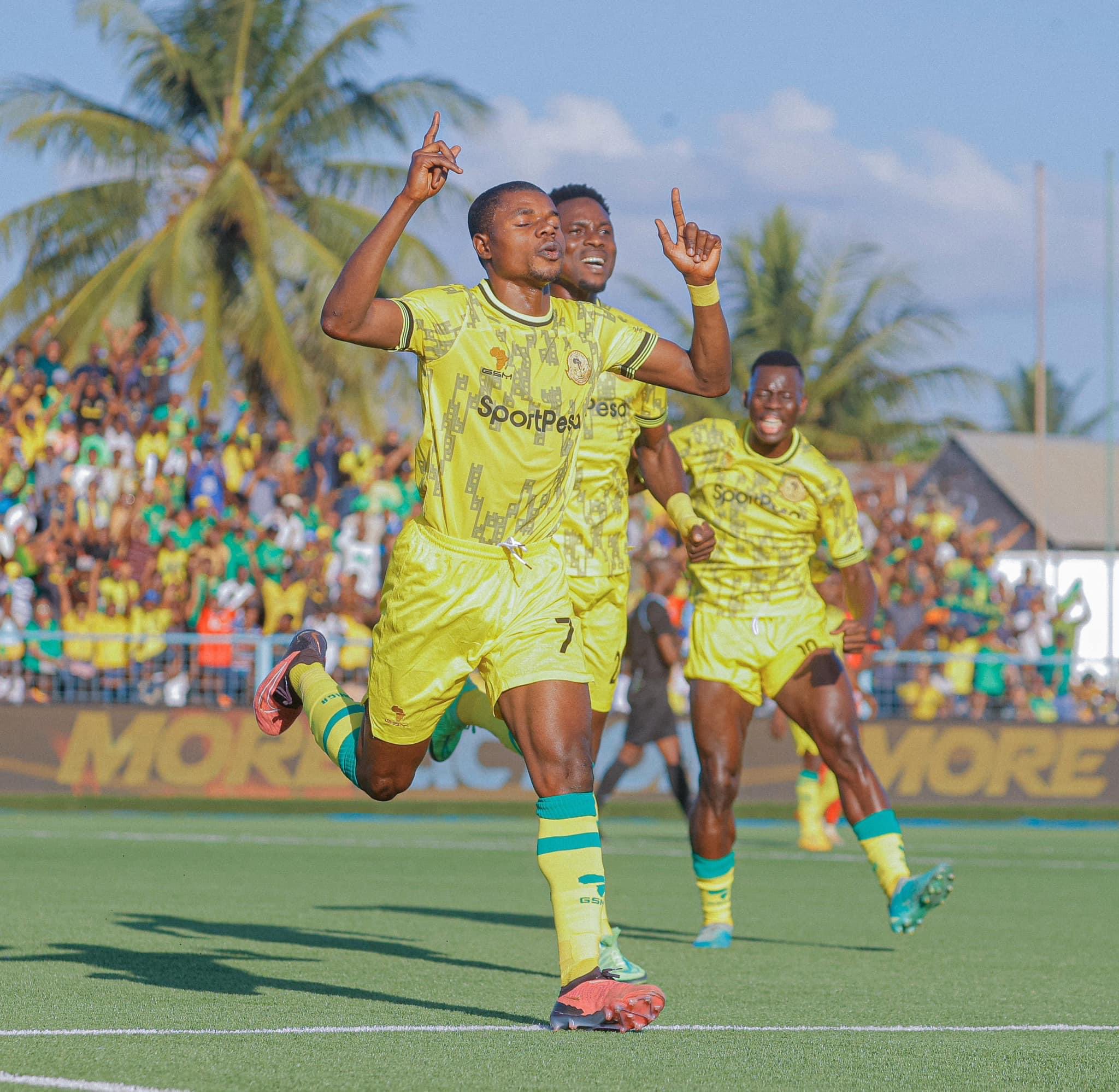 Yanga will be playing away to Al Merrikh in Rwanda
Simba take on Power Dynamos in the other match
Mamelodi Sundowns thrashed Burundi's Bumamuru 4-0 in the first match
Tanzanian Premier League champions Yanga SC will take on Sudanese side AL Merrikh in the first leg of their CAF Champions League first round duel in Kigali, Rwanda, looking for a perfect continuation of their continental journey.
Yanga, who reached the final of the CAF Confederation Cup last season are looking to replicate the same feat this season in the Champions League, and are beaming in confidence ahead of their encounter with Merrikh.
Head coach Miguel Gamondi says the team has prepared well and are upbeat of getting a favourable result away from home.
"It will be tough and we need to work well. We have a really good bunch of players and I am confident that we can get a good result. The players are ready, we have worked very well and we have prepared in really good conditions," said the Argentine coach.
He added; "It is important to come here and try to get a good result to help us have lesser pressure when we play at home next weekend."
The tactician insists that they will not let last season's success get in their heads, and has insisted on the players that this is a new dawn and they should make new history.
Skipper Mwamnyeto missing 
The team will be without their skipper Bakari Mwamnyeto, who has been left behind in Dar es Salaam due to family issues. Gamondi has said it will be difficult without him, but insists he has a good squad to cover up for his absence.
Elsewhere at the Levy Mwanawasa Stadium in Ndola, Zambia, arch rivals Simba SC will be taking on Power Dynamos.
Wekundu wa Msimbazi, who reached the quarter finals last season only losing to eventual finalists Wyadad Athletic Club on penalties, are keen for a similar run with their minimum target this round being the semi-finals.
They take on Dynamos, a side they faced during their Simba Day celebrations in July in Dar es Salaam, winning 2-0.
But, coach Roberto Oliveira knows only too well it will be a different ballgame altogether.
very tough matches 
"Champions League matches are usually very tough because every team is a champion from their own country. As a team we have prepared well and we are expecting a difficult outing. We want to do well especially away from home like we did last season. Simba is a big club and we will fight to defend our honour," said the tactician, speaking ahead of the game.
His sentiments were shared by defender Shomari Kapombe who said; "Power Dynamos are a big club here in Zambia and we know it will not be an easy match. We trust in our preparations that we will post a good result here."
Simba have had good preparations from their camp in Dar es Salaam and arrived in Ndola almost four days before the match to ensure they are well acclimatized.