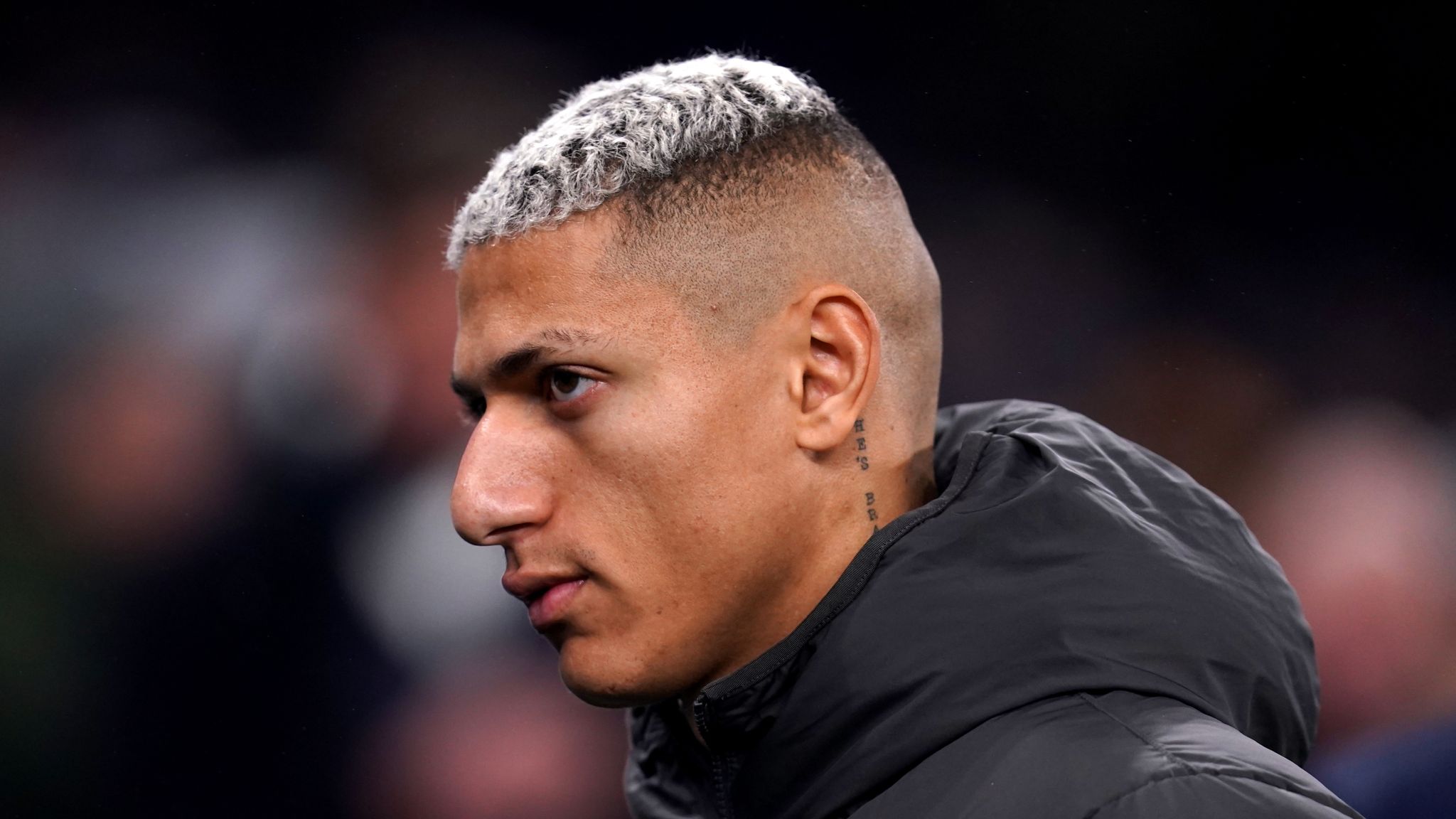 Richarlison has disclosed that he has been having issues off the pitch for the past several months and that he is now seeking psychological help.
He was in tears after being substituted in a World Cup qualifier game for his national side Brazil.
He added that he would seek psychological help and come back stronger from this.
Tottenham's striker, Richarlison has disclosed that he has been having issues off the pitch for the past several months and that he is now seeking psychological help.
Following Harry Kane's transfer to Bayern Munich, the former Everton player began the 2023–24 season as Spurs' primary striker. However, he has scored just one goal in his first five games—an equalizer against Fulham in the EFL Cup.
Richarlison's impact at Craven Cottage was insignificant as Spurs were eliminated on penalties in the second round, and owing to an injury, he was benched for his team's most recent Premier League match against Burnley.
Tottenham has a reason for concern with Richarlison's performance. His stats show a concerning trend for the offensive player's productivity, scoring just four goals in 40 games for the Premier League side.
After Brazil's last encounter against Bolivia during the international break, Tottenham Hotspur striker Richarlison stated his desire to seek psychological assistance. After being replaced in the 2026 World Cup qualifier in Belem after 71 minutes, Richarlison had eyes full of tears.
During Brazil's historic 5-1 triumph over Bolivia, the 26-year-old attacker was spotted sobbing on the bench after being substituted. As a result of the player's response being recorded in multiple photographs that later went viral among football fans and the general public, questions regarding the player's mental condition were raised.
Apparently alluding to the breakup of his relationship with agent Renato Velasco, Richarlison told a Brazilian publication, Ge Globo, that those who "only" wanted his money were no longer in his life and that he was going to England to seek psychological help.
"On the pitch, I'm a happy team player and do my best to help. Things don't always turn out the way we want them to. I believe that this is a little example of how my off-field issues ultimately got in the way, Richarlison said.
"I'm returning to England to get psychological assistance from a psychologist in order to work on my mind. Come back stronger after this," he added.
"I need to get a good streak at Tottenham, get the game's rhythm, and get here well. This week, I'm going to sit down and talk to them about that."
Richarlison, who moved to Tottenham from Everton last year for an estimated 60 million pounds plus add-ons, has struggled at the start of the season, but Ange Postecoglou, the club's new manager, has backed him to find the net frequently.
Tottenham has 10 points after four games and is presently occupying the second slot in the Premier League standings. Prior to playing their rivals Arsenal the following week, they will now play Sheffield United on September 16.