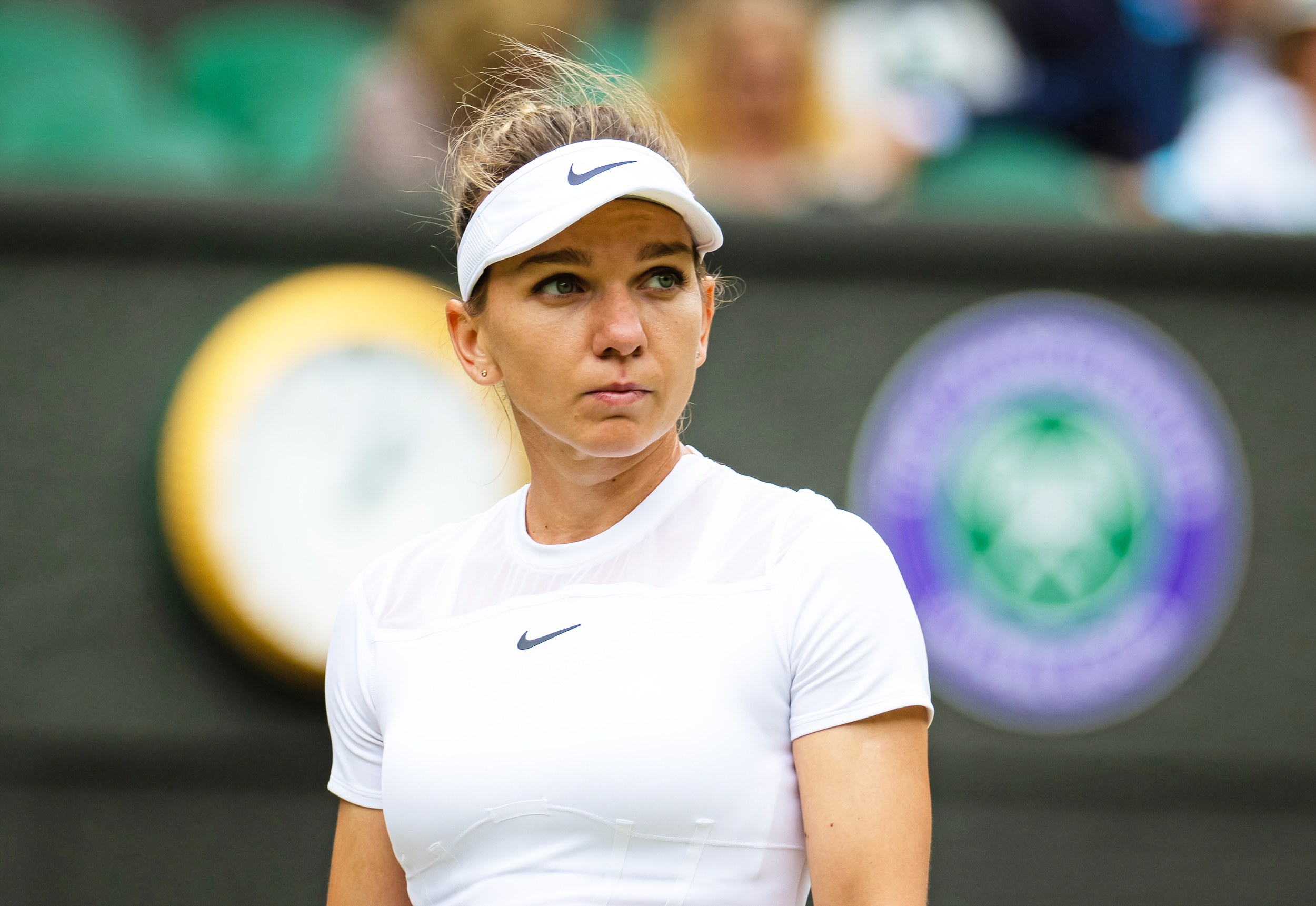 Halep is a former Wimbledon champion
She says that she devoted her life to tennis
She will seek redress on the issue
Former world No.1 Simona Halep and her coach Patrick Moratoglou have responded following her four-year doping ban.
Halep, a former Wimbledon champion, was handed a four-year ban from tennis following an extensive and protracted investigation concerning a failed drug test.
However, this development merely scratches the surface of the intricate narrative that has unfolded.
Amidst months filled with conjecture, persistent denials, legal delays, and a slew of accusations, Halep confronted the disheartening revelation she had long feared when The International Tennis Integrity Agency (ITIA) officially validated the extensive ban for the Romanian athlete.
She says that she devoted her life to tennis and she takes the rules that govern the sport very seriously. Consequently, she maintains her innocence citing that she never knowingly or intentionally used any prohibited substance and she does not accept the four-year ban by ITIA.
"I have devoted my life to the beautiful game of tennis. I take the rules that govern our sport very seriously and take pride in the fact I have never knowingly or intentionally used any prohibited substance. I refused to accept their decision of a four-year ban," she said in a statement.
She says that the two charges levelled against her; one for using a banned substance and another for breach of the Athlete Biological Passport Programme are dumbfounding.
Halep implores that her representatives presented the ITIA and the tribunal with compelling evidence in her defence, including multiple legitimate questions regarding the conclusions reached around her Athlete Biological Passport (ABP) testing.
Still, the ITIA from its 126-page report indicted her on both charges and the outcome was shocking and disappointing.
Mouratoglou who was coaching her until her provisional ban came to in 2022 said that it was a shame that the tribunal issued a four-year ban.
He insists that this decision lacks rationale.
"It is such a shame! I sat there during the whole hearing and this decision makes no sense to me! I am shocked and hope that the CAS which is an independant Tribunal contrary to the one that just made the judgement will see the truth," he posted on Instagram.
The Romanian tennis star emphasizes her belief in clean sport. She added that in almost two decades as a professional tennis player, she took 200 tests. All this while winning two Grand Slam titles and each of them returned clean.
She recalls adjusting her nutritional supplements ahead of the hard court season in 2022, upon recommendation from her trusted team and physiotherapist.
None of the listed ingredients included any known prohibited substances – and the tribunal agreed – one of them was contaminated with roxadustat. She was tested almost weekly after her initial positive test through early 2023, all of which came back negative.
Regarding her ABP anomalies, Halep says that the ITIA brought an ABP charge only after its expert group learned about her identity, causing two out of three to suddenly change their opinion in favour of ITIA's allegations.
Further, the ITIA relied solely on the opinions of these experts who looked at her blood parameters which she has maintained for more than 10 years in the same range.
She faults this expert group for allegedly ignoring the fact no prohibited substance was ever found in her blood or urine samples with the sole exception of one August 29 positive test for roxadustat.
It was present at an extremely low level which could only have been caused by accidental exposure to roxadustat.
Moving forward, she will seek redress on the issue from The Court of Arbitration for Sport and all other legal remedies available.