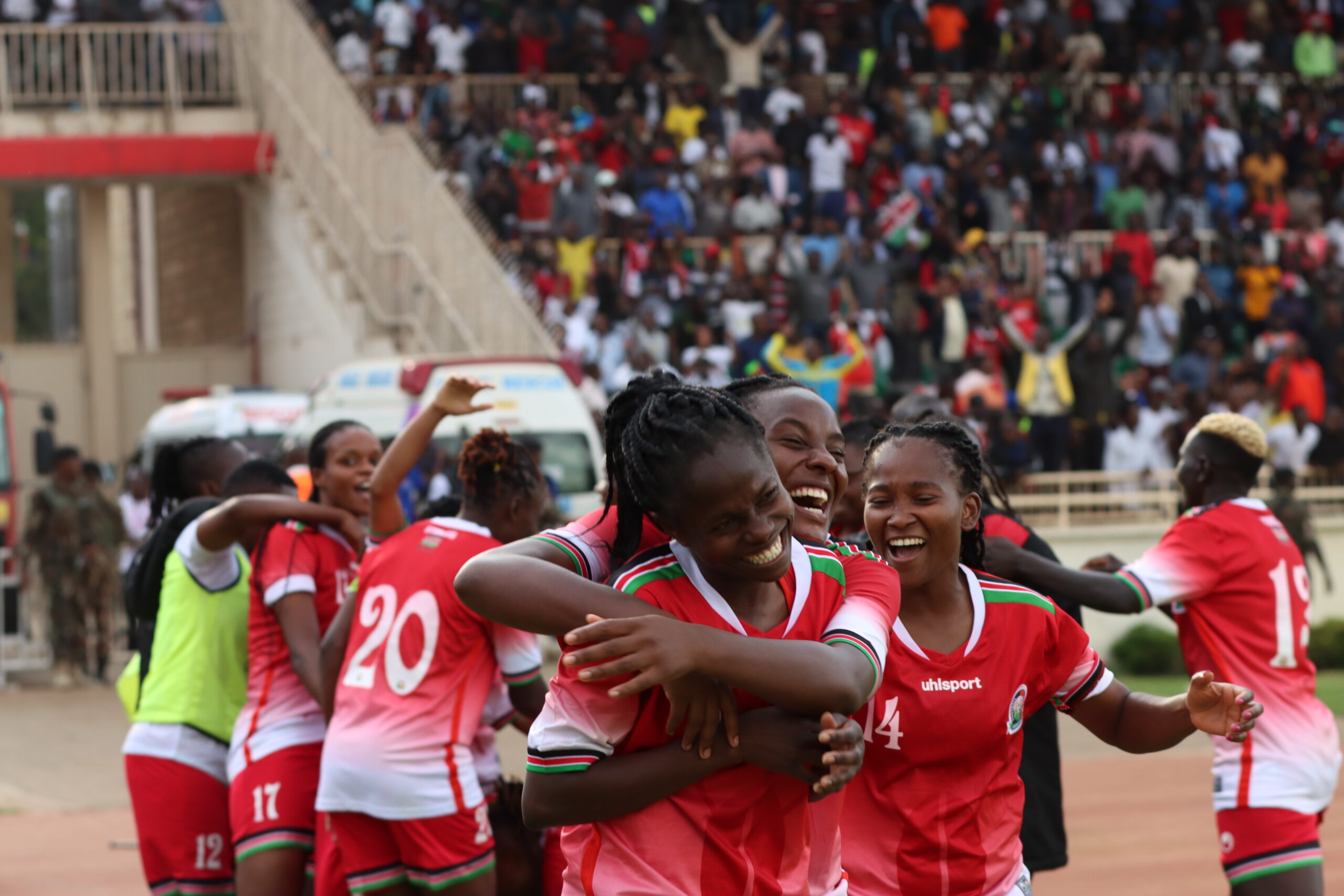 Kenya progressed after eliminating Cameroon
Botswana thrashed Gabon 11-0 on aggregate
The second round matches are scheduled for December
Kenya's Harambee Starlets will take on Botswana in the final round of qualification for the 2023 Africa Women's Cup of Nations, after the latter thrashed Gabon 11-0 on aggregate. Botswana won the second leg of the tie 6-0, building on from the 5-0 victory they enjoyed in the first leg.
Lesego Radiakanyo, Gaonyadiwe Ontlametse, Nancy Baeletsi, Keitumetse Dithebe and Lone Gaofetoge scored the goals for the Southern Africans in their massive victory.
Starlets coach Beldine Odemba says she is ready for the task ahead and remains confident the team has what it takes to qualify for the WAFCON.
"We will have time to analyze them and see how they play, but if you look at their performance against Gabon, it tells you they are not an easy team. We will look to prepare well for the game and we only ask the government to support us towards that tie," Odemba said.
She added; "We want to play at least one friendly match to be fully ready and to also see if we can inject one or two more faces in the team just to add competition."
Government promises full support 
Meanwhile, the government has promised to give the team full support, and CS Ababu Namwamba says he is proud of their achievements.
"We have had conversations with the Football Kenya Federation (FKF) over the preparations of the team. I have been informed that there might not be a window to see them play an international match, but we will try and see what we can do to give them some support even if it means organizing a match outside the FIFA window," Namwamba said.
Starlets are looking to qualify for the 2024 Cup of Nations, a ticket that will be the second in the country's history.
Head coach Odemba remains confident that they can do it and has called on belief from the players and support from the fans.
Meanwhile, in the qualification rounds, other teams to pick up massive results were Togo and Tunisia.
Togo were in a class of their own as they thrashed Djibouti 6-0 at home, moving forward 7-0 on aggregate having won the first leg 7-0.
Woedikou continues to flourish 
Mafille Woedikou who has been the team's fiery force infront of goal starred with a hattrick, adding on to the four she scored in the first leg to move to seven goals in the qualifiers. Sama Koudjoukalo and Adinda Apko scored one each to seal the win.
The Togolese will take on Tanzania in the final qualification round.
Tunisia also had a good outing as they picked a massive 5-1 win over Niger that took them through on a 12-1 aggregate score, having won the first leg at home 7-0.
Sabrine Ellouzi scored a brace, with Sabrine Mamay, Mariem Houij and Salma Zemzem netting one each in the massive second leg victory.
They will next face off with Congo Brazzaville in the next round. The Congolese progressed after seeing off Guinea Bissau 3-0 on aggregate.