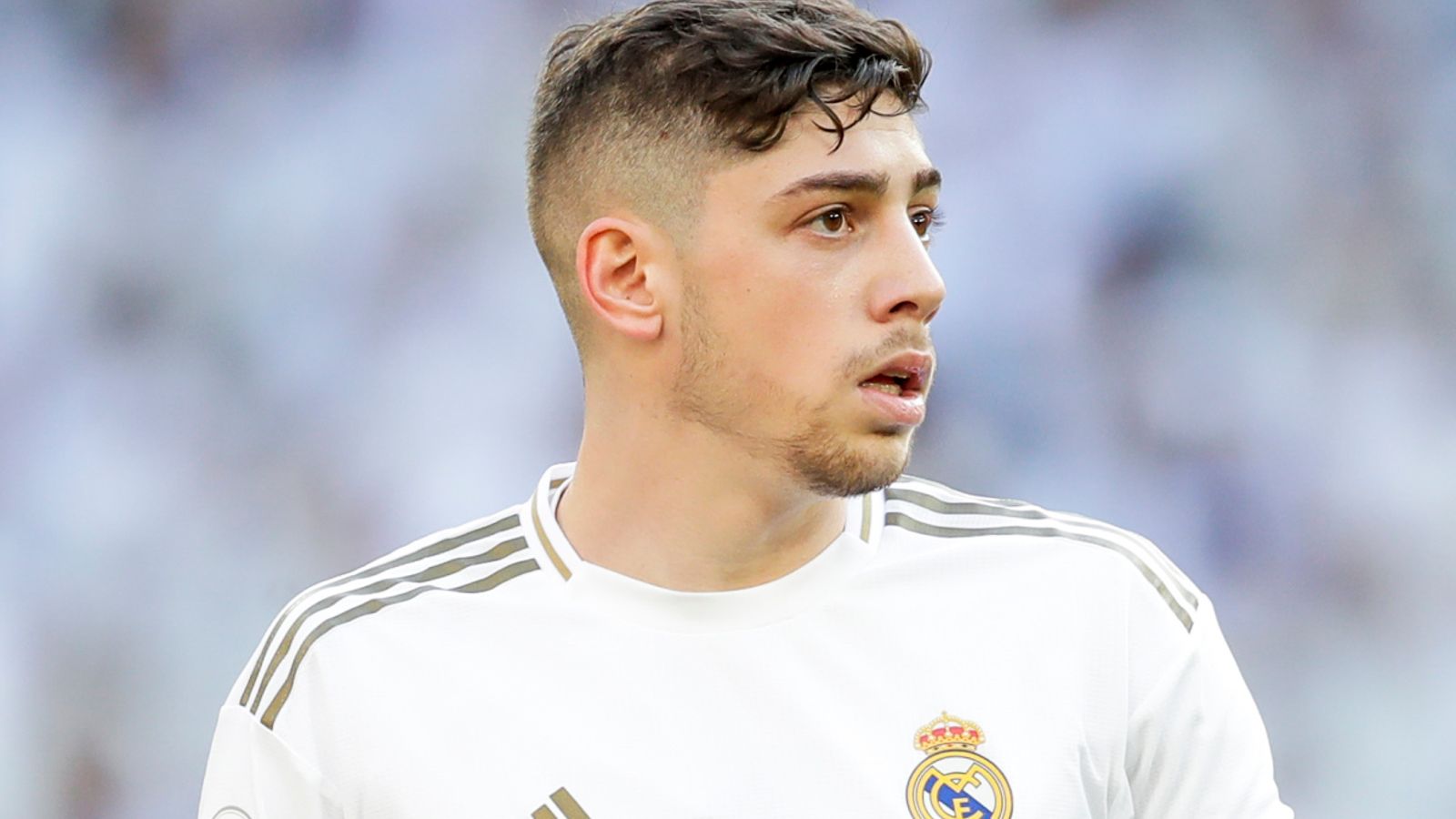 Arsenal almost signed Real Madrid star Federico Valverde in 2015
Back then, most people thought the midfielder was very close to joining Arsenal
The Uruguay international eventually joined Real Madrid in 2016 
Almost a decade ago, Arsenal had the opportunity to sign Federico Valverde when he was an unknown teenager, but they missed out to Real Madrid. Valverde, the Uruguayan star, has since become a crucial player for the Spanish giants, with his best individual season being the previous one, where he made 56 appearances across all competitions and scored 12 goals. He has transitioned into a central midfield role as opposed to his earlier position on the right flank.
With aging midfielders like Luka Modric and Toni Kroos, Valverde, along with Aurelien Tchouameni, Eduardo Camavinga, and Jude Bellingham, represents the future of Real Madrid's midfield.
The story of Valverde's near move to Arsenal dates back to 2015 when reports from Uruguay suggested that the Gunners had a 16-year-old Valverde on trial in January of that year. At that time, it seemed like a €4 million transfer was on the horizon.
Alexis Sanchez, another South American talent, who was excelling in his first season with Arsenal and establishing himself as one of the Premier League's top players, had a significant influence on the young Valverde during his time at the club. Valverde fondly recalled that experience, saying, "When I went to train at Arsenal, Alexis was there, and he was one of the few who came up to help me. I will always be grateful to him because, being a nobody, I was well-received by him. He was there to help me when I was a kid. As a footballer, he is an incredible player."
Not only Arsenal but also Barcelona, Manchester United, and Chelsea had been linked with Valverde during that period. However, it was Real Madrid that ultimately secured his signature. Valverde had to wait until he turned 18 in July 2016 to make the move to Europe, as per FIFA regulations.
Initially, he joined Real Madrid's Castilla squad under the guidance of Zinedine Zidane, and later, he had a loan spell at Deportivo La Coruna.
Presently, Valverde has a long-term contract with Real Madrid, extending until 2027, and a release clause of a staggering €1 billion. His rise from an unknown teenager to a key player at one of the world's biggest clubs is a testament to his talent and hard work.
While Arsenal might have come close to securing his services in the past, Real Madrid has undoubtedly benefited from their decision to sign him, and Valverde is now a central figure in the club's future midfield plans.