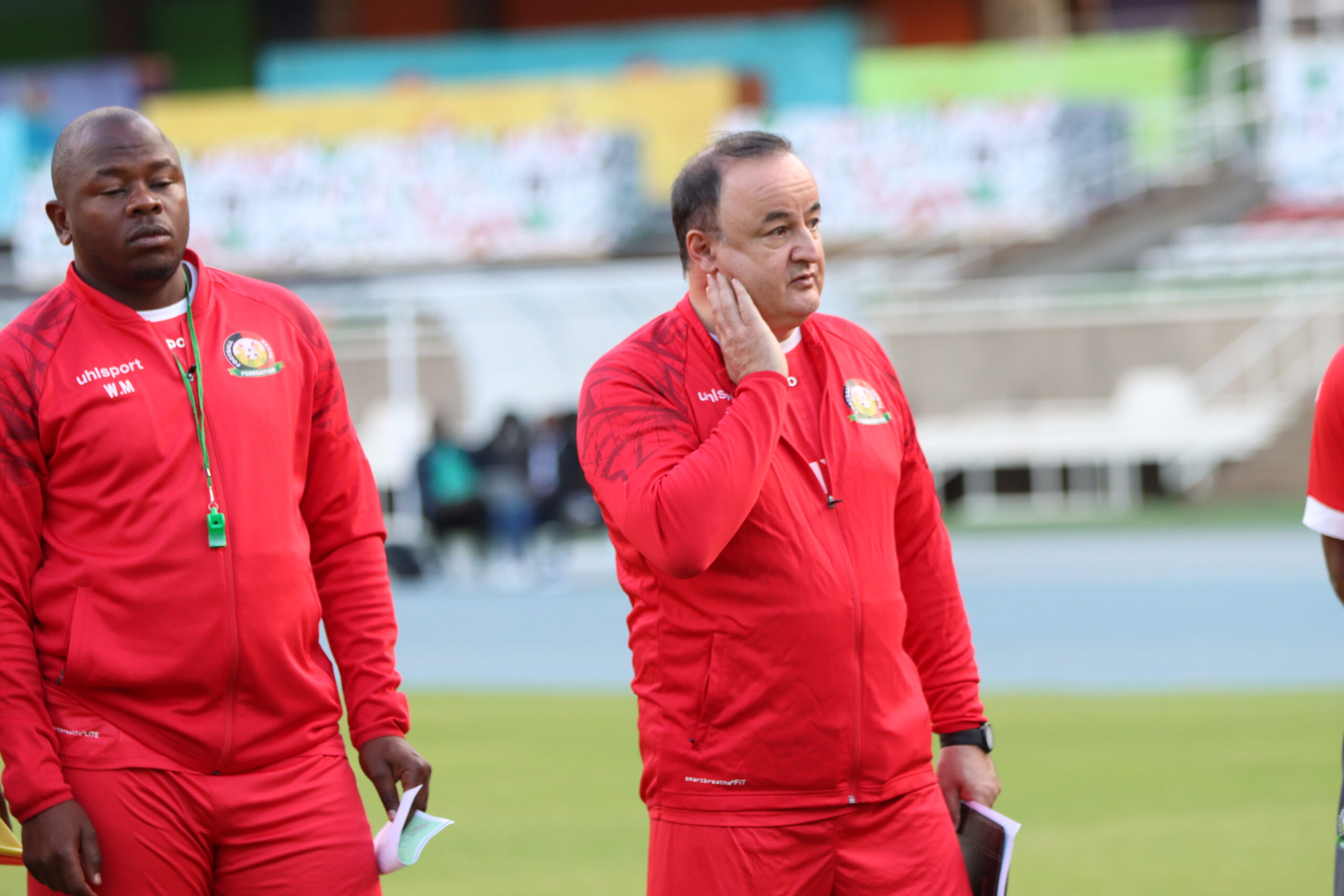 The match will be played at the Al Janoub Stadium which was a World Cup venue
It will be Kenya's fourth friendly match this year
Stars will then play South Sudan next Tuesday in Nairobi
The national football team Harambee Stars will take on Qatar in a friendly match at the Al Janoub Stadium in Doha on Thursday night, as coach Engin Firat continues to build his side ahead of the forthcoming FIFA World Cup qualifiers.
Stars are not engaged in the 2023 Africa Cup of Nations qualifiers due to a hitherto FIFA suspension that saw the country locked out from international football and subsequent elimination from the qualifiers.
The match against Qatar will be the fourth friendly match for Stars this year, having played Iran in March as well as Pakistan and Mauritius in June. Firat says playing against a tougher opposition, with Qatar placed higher on the FIFA rankings, will be beneficial ahead of the November World Cup qualifiers.
"Qatar is a good football country and they are ranked higher than us. It will be key for us to perform well in such a game. The game will give me a picture of what to expect of my team in tough games because we have the likes of Ivory Coast, Gabon and Gambia in our World Cup group," Firat says.
Tried different players and formations
He adds; "I have tried to see different players in different positions and how they work together. We will not have so many changes moving forward because I have started to think about November. Now, I need more stability because towards the game you cannot make changes a lot."
Kenya is drawn in Group F of the World Cup qualifiers and faces Ivory Coast, Gabon, Seychelles, Gambia and Burundi, with the first round of matches set to be played in November.
The friendly against Qatar is expected to give the coach a clear picture of his team, even as he tries to juggle around and get a perfect starting 11.
Meanwhile, captain Michael Olunga is looking forward top the challenge of playing against his Al Duhail club teammates as well as opponents from other teams who are in the Qatar national team. Among the players he will come up against are his club captain at Duhail, Almoez Ali.
"It is going to be an interesting game going back to a familiar territory. I brush shoulders with most of the players week in week out and it is going to be a good friendly match to play. They told me there will be no friendship and I told them as well there will be no friendship. I am looking forward to the match," Olunga said.
Qatar a quality side 
He added; "Qatar is a quality side if you look at their FIFA rankings. If you want to compete at the highest level you have to play these kind of games and if you look at our World Cup qualification group, we need to compete in such matches to gauge ourselves."
Meanwhile, he says he is pleased with the levels of the national team, saying there has been great improvement from the start of the year, noting that competition for places has become fierce.