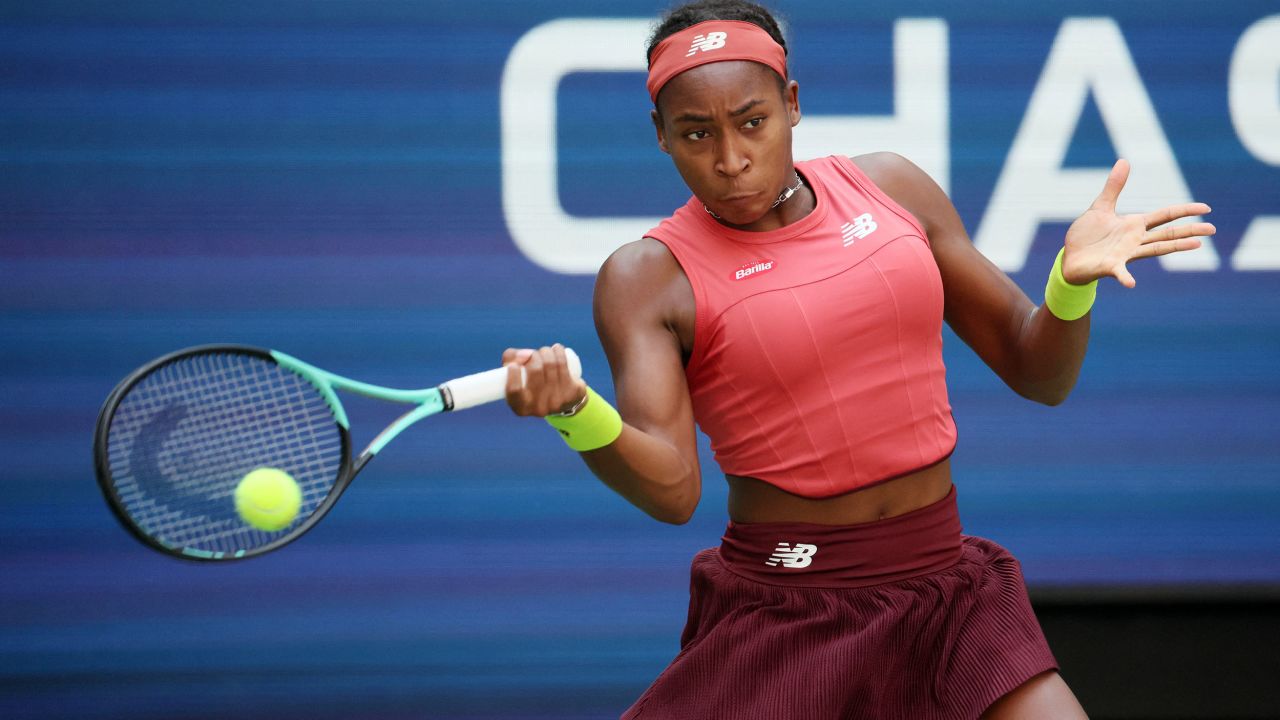 Coco Gauff will play against Aryna Sabalenka in the US Open 2023
She improved greatly from her Wimbledon run where she was knocked out in first round
She is confident she can win this Grand Slam
As Coco Gauff readies to play against Aryna Sabalenka in the US Open 2023 Women's singles finals, she is employing the 'Mamba Mentality' propagated by NBA legend Kobe Bryant.
As she sets her sights on her inaugural Grand Slam title in the forthcoming US Open final on Sunday, the 19-year-old tennis sensation is drawing inspiration from the legendary Kobe Bryant.
In a confident and skilful performance, she secured her spot in the final by defeating Karolina Muchova 6-4, 7-5 during the semi-final showdown at Flushing Meadows.
Her impressive victory has earned her a place in her biggest match yet again, where she will face the reigning Australian Open champion, Aryna Sabalenka.
The American tennis star is borrowing heavily from the late Bryant who is synonymous with "the job is not done" statement whenever LA Lakers qualify for a big match.
She told reporters the same thing after the qualifying match against Muchova. Gauff admittedly said that she admired Bryant's mentality, particularly during the NBA Finals when his team had a lead. I
Instead of celebrating prematurely, Bryant would acknowledge his success, but then he would quickly shift his focus to the next challenge. He remained determined and committed to continuous improvement, always understanding that there was more work to be done.
It is against this backdrop that she says she is enjoying the moment knowing that she has a lot to do for the finals.
She expressed her determination to stay focused on winning her first Grand Slam, much like Bryant did. With just hours to this match, she is not getting complacent or too comfortable with her current success.
She recognizes that her journey in tennis is ongoing, and she wants to maintain a winning mentality and commitment to improvement.
"So, yes, the final is incredible achievement, but it's something that I'm not satisfied with yet," she told reporters.
Bryant penned his autobiography under the title "The Mamba Mentality: How I Play," offering an intimate glimpse into his life and professional journey.
Gauff's recent performance has been outstanding, securing victory in 18 of her last 19 matches, including triumphs at the Citi DC Open and the Cincinnati Masters during the North American hard-court season.
This impressive streak followed a disappointing Wimbledon campaign where she suffered an early-round exit against former Australian Open champion Sofia Kenin. Reflecting on her Wimbledon performance, the American openly concedes that she had contemplated writing off her season.
She never expected to get to the finals of the last and most prestigious Grand Slam of the year. Sofia Knin sent her home in first-round defeat.
Done and defeated, she contemplated taking a break but she resolved against the odds to keep moving.
"After Wimbledon, I wasn't expecting to do well, honestly, in this hard-court season so I'm really proud of the way that I've been able to change this season around for me. I think, honestly, when I had that at Wimbledon, I was really sort of thinking for off-season and preparing for next year. And I still think I have a lot to improve. But, yeah, 100%, I wasn't thinking those results will happen," Tennis365 reports.