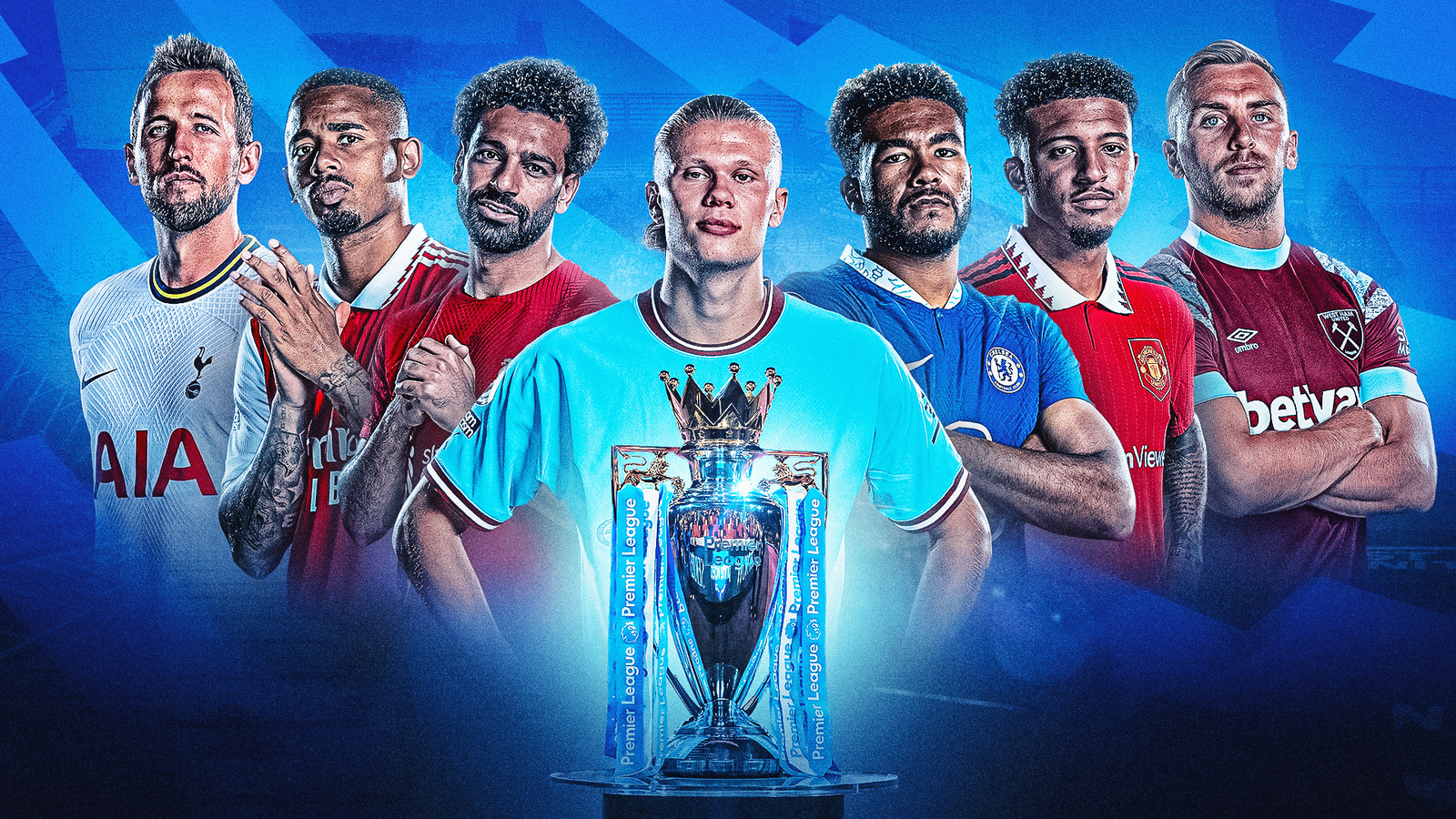 Premier League football is back and football fans are buckled up for another season.
Here is what to expect this season.
Football fans are buckled up for another season of Premier League football, which promises to be plenty of drama and captivating storytelling.
English football's top division has perhaps never been as competitive from top to bottom, with teams all around the division featuring exceptional players and managers, despite Manchester City's current hold on the championship.
European competition will soon resume with eight English teams participating in the UEFA competitions this year.
Here is what to expect this season.
Newcastle ready for UCL nights
Eddie Howe's organized overachievers secured a spot in Europe's top for the first time in two decades last season as Newcastle excelled above all expectations to clinch Champions League participation.
St James' Park may get rowdy on any given day, but it will be rocking in anticipation of the arrival of the superpowers of European football in the North East. In the Champions League era, the Magpies have visited this location twice and have made their imprint each time.
Nobody can ever forget Faustino Asprilla's spectacular hat trick versus Barcelona. Or Craig Bellamy's last-minute intervention on behalf of Rotterdam to save Newcastle from elimination.
Sandro Tonali, who advanced to the semifinals with AC Milan last season, has joined as the most notable addition in the summer thus far, while Tino Livramento and Harvey Barnes provide Howe with further alternatives. Newcastle will approach the contest with low expectations, which could just suit the Magpies, whose supporters will be boisterous and enthusiastic on their return to the Champions League.
Luton Town's small stadium
Over the past ten years, Luton Town has had significant growth. The Hatters, who were a non-league team as recently as 2013/14, have become the first group in history to go from English football's fifth division to the Premier League.
Of course, Luton has played in the top division in the past, but a dreadful spell of financial difficulties that endangered the club's survival meant that hopes of returning to this level were nothing more than a pipe dream not long ago. With a fantastic work ethic, Rob Edwards built on the foundations Nathan Jones laid to elevate Luton and made sure his team could compete with Championship teams who had far larger resources.
The Postecoglou test
It's fair to say that Ange Postecoglou's hiring by Tottenham this summer didn't elicit a particularly enthusiastic response. Spurs talked with Luis Enrique, Julian Nagelsmann, and old favorite Mauricio Pochettino before hiring an Australian head coach who had no previous experience coaching at the highest level of football. Pochettino then left for rival Chelsea.
However, Postecoglou's coaching qualifications go much beyond what his resume would imply, and it's not only because he had two successful seasons at Celtic. A recent illustration of the 57-year-old's unyielding demands to maintain possession and play is his recent berating of Pierre-Emile Hojbjerg in the preseason. He has a shown track record of enhancing teams and doing it in an appealing manner.
If nothing else, Postecoglou will stay true to his values, and those who have researched his coaching style will rave about how appealing his front-footed football is. Under the pragmatist Jose Mourinho, Nuno Espirito Santo, and Antonio Conte, Spurs have stagnated, but Postecoglou at least suggests a stylistic shift in the correct direction.
Postecoglou's sincerity and the anticipated departure of Harry Kane may give the incoming manager more grace during a period of transition at Tottenham. This season, Spurs should be entertaining to watch for the first time in a while.
Liverpool midfield rebuild
This summer, Liverpool's much-needed midfield revamp has likely progressed more quickly than most expected. While James Milner, Naby Keita, and Alex Oxlade-Chamberlain were anticipated to leave, the sales of Jordan Henderson and Fabinho to the Saudi Pro League were not initially anticipated.
Liverpool reinvested the money it had previously set aside for Jude Bellingham on Alexis Mac Allister and Dominik Szoboszlai. A £110 million British transfer record bid has been made for Brighton's Moises Caicedo, while the Reds' acquisition of the World Cup champion and brilliant Hungarian for a combined cost of £95 million appears to be wise business on their part.
The midfield, which was once the beating heart of Klopp's heavy-metal football, has gotten older, slowing down Liverpool's style. For the Reds to contend once more, a resurrection was necessary, and a return to the red-shirted swarm once witnessed at Anfield is once again on the schedule.