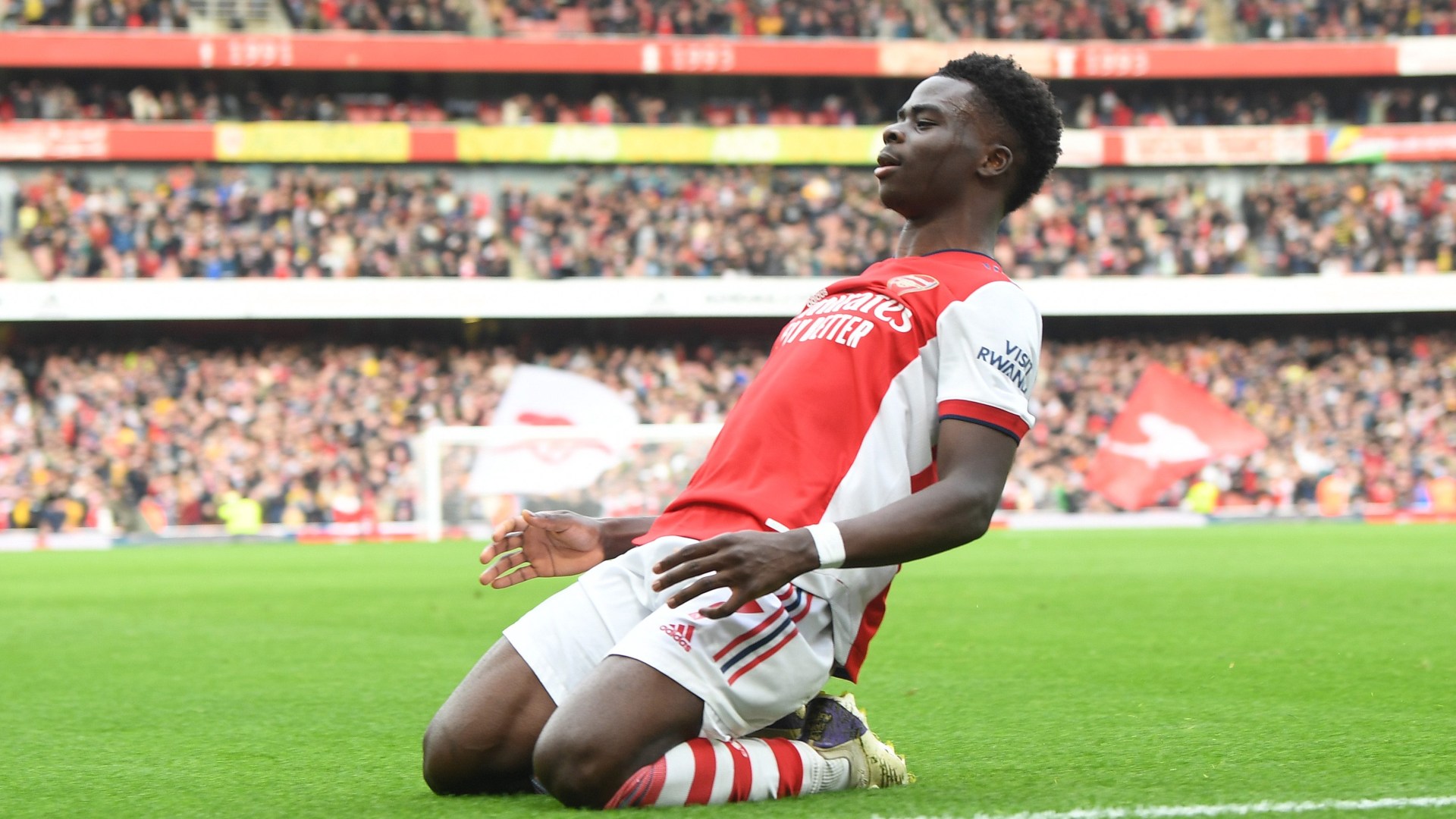 The pre-season gives us a chance to see teams as they prepare for the new season and how the new signings settle in at their new teams.
Here are a few of the best players who impressed during the preseason.
The pre-season gives us a chance to see teams as they prepare for the new season and how the new signings settle in at their new teams.
It's challenging to determine how much importance to give preseason performances. When the real work begins, cordial outcomes don't always translate.
However, we also shouldn't disregard summertime performances, since they might show us who is poised to take off.
Here are a few of the best players who impressed during the preseason.
Bukayo Saka
Bukayo Saka is essential to Arsenal's ambitions of contending for the Premier League championship once more.
The Englishman, 21, was weary near the close of the previous season, but a well-deserved break appears to have refreshed the young player. He has two goals and two assists in 246 minutes of action.
This season, Saka is anticipated to further up his game, and the early indications are encouraging.
Darwin Nunez
Darwin Nunez's efforts last season caused a lot of controversy, but with just 180 minutes of playing action this preseason, he was able to rack up four goals and make one assist.
He is not the only Liverpool striker who is excelling at the moment; Diogo Jota has three goals and three assists, whereas Mohamed Salah has just one goal but a staggering six assists.
It's important to remember that Nunez blossomed in his second season at Benfica, and the same thing may happen to him at Liverpool.
Nicolas Jackson
Despite scoring three goals in the preseason for Chelsea, Christopher Nkunku is a serious doubt for the first Premier League match due to a knee injury. The Blues' other high-profile offensive addition, Nicolas Jackson, has also been outstanding.
He contributed two assists to Chelsea's 5-0 victory against Wrexham and the lone goal in their 0-0 draw with Newcastle United. The Senegalese forward had his greatest game against Brighton & Hove Albion, scoring a goal and accumulating two assists.
The 22-year-old has fit in well with his new teammates and proven that he is equally adept at setting up goalscoring opportunities as he is at scoring them.
The Senegal international has two goals and three assists while demonstrating a promising rapport with Chelsea's other offensive options. Chelsea supporters will be hoping he can keep up this form throughout the year after their front-line problems last year.
Ollie Watkins
Ollie Watkins, an attacking player for Aston Villa, is continuing his impressive form from the previous year when he scored 16 goals across all competitions. He has provided three goals in the first 272 minutes, demonstrating that his scoring touch hasn't diminished.
If Villa wants to have a shot at competing in Europe this season, he must keep it up. Watkins is looking for a call-up to the England team with the help of another successful season.
Elliot Anderson
The previous two years have seen Newcastle United, which is owned by Saudi Arabia, make a lot of news for their expenditure on transfers, but this preseason, one of their academy graduates has taken the spotlight.
Even though Elliot Anderson is only 20 years old, St. James' Park expects great things from the young guy. He had four goals and three assists throughout the club's summer schedule, proving why he is so highly regarded.
Kobbie Mainoo
It didn't appear like Manchester United's midfield would get much stronger going into preseason despite the fact that they had signed Mason Mount and were allegedly seeking a move for Sofyan Amrabat. Kobbie Mainoo, a young player who has made a big impression in these friendlies, though, might prove to be a significant danger to the first-team players.
In midfield, Mainoo and newcomer Mount forged a strong connection and shone throughout United's preseason matches against Leeds United, Lyon, and Arsenal. He participated in the midfield pivot and was praised for his ball handling, agility, accurate passing, and vision.