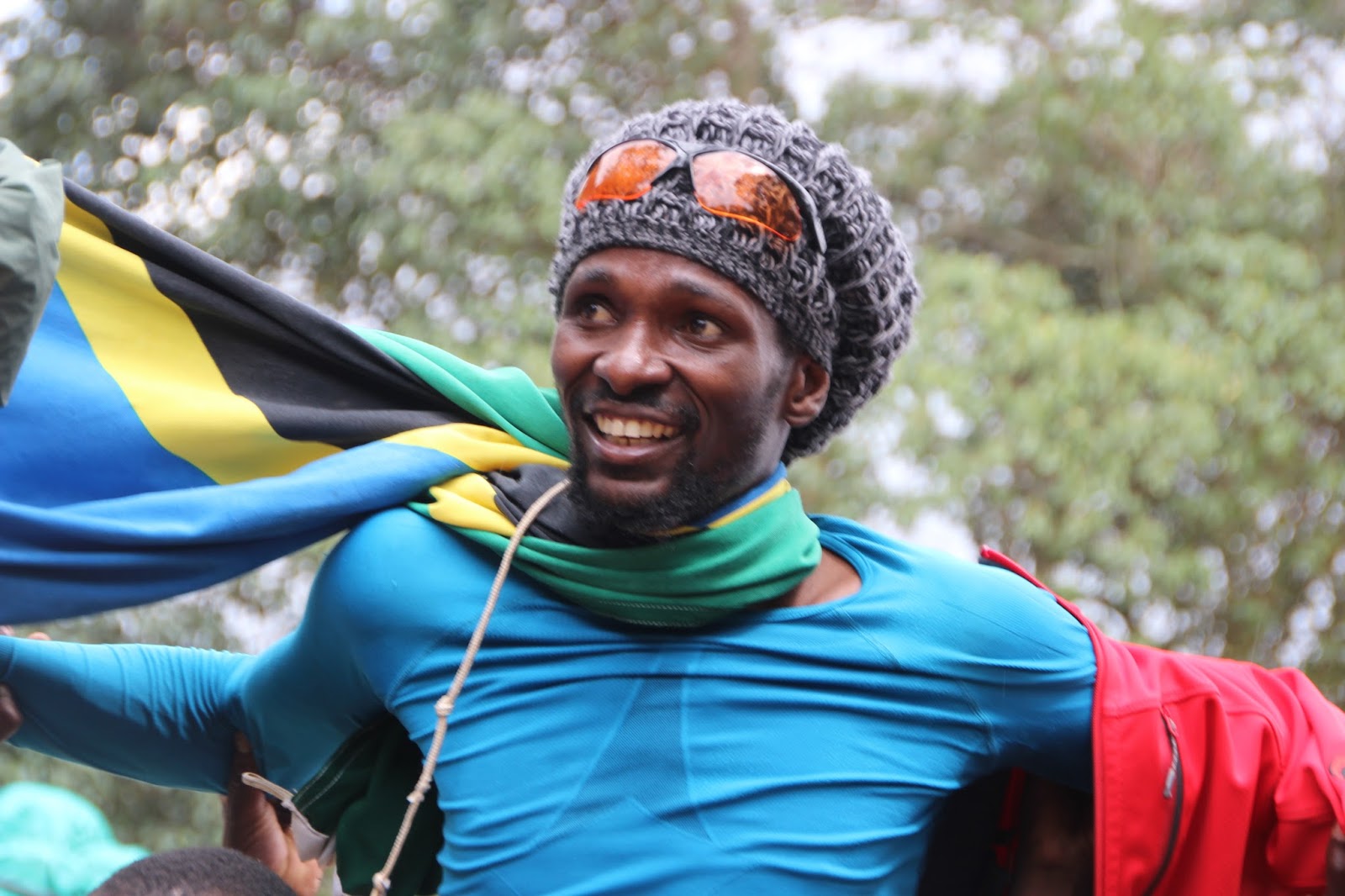 Gaudance Lekule is a Tanzanian athlete from Tanga Port city
Mt Kilimanjaro in Arusha stands at 5,895 meters high and takes the honour of being Africa's tallest mountain
His biggest inspiration in climbing Mt Kilimanjaro is promoting conservation efforts
Gaudance Lekule, a Tanzanian athlete from Tanga Port city has a special history among Tanzanians due to his eight-hour historical climb and descent of Mt Kilimanjaro.
Lekule, now 37 years old made a historical 65-hours run from the port city of Tanga to the snow-covered peak of Mount Kilimanjaro. This is in addition to his previous record for climbing and descending Africa's tallest mountain, in a record eight hours.
Mt Kilimanjaro in Arusha stands at 5,895 meters high. Lekule left the coastal city of Tanga on August 21 and walked for 65 hours to the summit of the ice-capped Kibo summit.
The Tanzanian athlete showed his pleasure in breaking the record while speaking to the media at Marangu after departing the mountain's ice summit. He urged Tanzanians, notably those who reside on Mount Kilimanjaro's slopes, to step up conservation efforts.
His explanation was that his recent trek to the mountain's peak was to promote Mt Kilimanjaro as a leading tourist destination across Africa and beyond.
"My mission was also to promote the mountain as a leading destination for tourists coming to Tanzania and Africa," reports the Citizen.
Climbing to the snow peak from his home town of Tanga expanded his tentacles as an athlete and Tanzanian. He sees and appreciates the beauty of his home country through sports.
His biggest inspiration for climbing Mt Kilimanjaro is promoting conservation efforts for the glaciers which are under threat. Popularly known as Africa's rooftop, environmental conservationists have raised alarm over its quick recession.
According to recent research, the ice cover atop Africa's tallest peak has decreased from 20 square kilometres in 1980 to fewer than two square kilometres at the moment.
Lekule's assertion is that the fast receding of glaciers witnessed shows a  strong connection between Mt. Kilimanjaro's ecosystem and downstream activities in the Tanga region.
These include activities such as farming, water supply, fisheries, and power production which are negatively affecting Africa's magical rooftop.
His assessment is that environmental degradation in land and vegetation beneath the slopes of Mt Kilimanjaro is partly to blame for what is happening to the mountain's peak.
The ecosystems, Earth's climate system and general environmental balance all greatly depend on glaciers in more than one way.  As Large-scale frozen water reservoirs, glaciers serve as a natural source of freshwater. They melt during the warmer seasons and release freshwater into rivers and streams making them an essential supply of water for both human settlements and animals.
Moreover, Glaciers are delicate climate change indicators. Temperature and precipitation patterns have an impact on their size and range. Therefore, Glacier melting and retreating becomes an obvious indicator of rising temperatures and shifting climatic conditions.
They also aid in Sea level regulation, particularly those found in polar locations like Antarctica and Greenland. Sea levels rise as a result of the volume of seawater that is added to the ocean as a result of glaciers melting and releasing icebergs into it.
Glacier melt also hastens sea level rise, which has an effect on ecosystems and coastal communities.