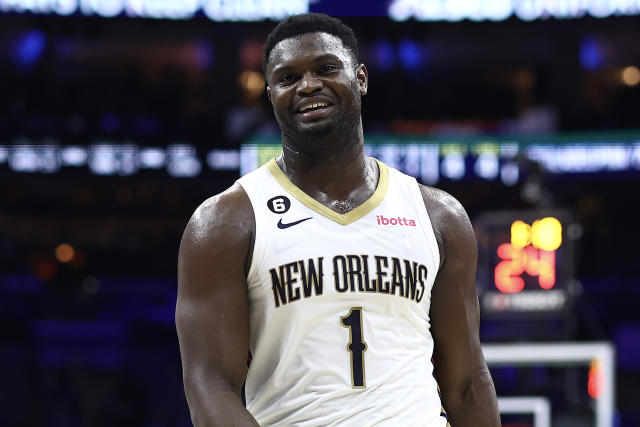 New Orleans Pelicans star Zion Williamson and his parents are accused of failing to repay a $2 million loan 
The loan was intended to establish a marketing relationship between Williamson and the technology company
The lawsuit raises questions about financial transactions and endorsements in professional sports
New Orleans Pelicans star, Zion Williamson, along with his stepfather, Lee Anderson, and his mother, Sharonda Sampson, have been accused of failing to repay a $2 million loan from California-based technology company, Ankr PBC. The loan was made in September 2021, with the company hoping to establish a marketing relationship with the All-Star power forward of the Pelicans. Ankr specializes in blockchain-related technologies used in finance and data storage and had intended for Williamson to be a spokesperson for the company.
According to the civil lawsuit filed in U.S. District Court in New Orleans, Lee Anderson, acting as Williamson's business manager, required a $150,000 up-front payment to negotiate a potential business relationship with his stepson. Ankr believed that Anderson had the authority to negotiate business arrangements for Williamson based on the player's statements. The lawsuit also states that Ankr had assisted Williamson with community events and had provided him with a physical trainer and a personal chef.
The lawsuit further alleges that Anderson informed Ankr that his family urgently needed a "bridge loan" to cover investment obligations. He claimed that the family had taken on expensive investments, including the purchase of a real estate in New Orleans, and was unable to meet their obligations due to the temporary suspension of payments from Williamson's sponsorship deals caused by an injury. Anderson also reportedly told Ankr that if the loan was not made immediately, his family would suffer financial hardship, and Williamson would not enter into a business relationship with Ankr.
Ankr agreed to make the loan under the condition that it would be paid back by August 21, 2022. However, Anderson requested multiple extensions, and when Ankr finally received a check for $25,000, it bounced. Ankr and Anderson later entered into a forbearance agreement in which Ankr agreed not to sue if it received repayment of $500,000 by April 25 and the remaining $1.8 million by July 6. While Ankr received the $500,000 on time, a significant portion covered interest, and the remaining $1.8 million has not been repaid.
Zion Williamson, known for his impressive combination of size, speed, agility, and leaping ability, has faced various injuries throughout his career. He has been named an All-Star twice despite missing numerous regular-season games and all of his team's postseason contests since 2022 due to injuries. Nevertheless, the Pelicans signed him to a five-year rookie maximum extension worth $193 million plus incentives, which will take effect in the 2023-24 season.
Additionally, Williamson and his stepfather have faced several lawsuits by a marketing agent in Florida, who sought $100 million from Williamson. The agent, Gina Ford, claimed that Williamson improperly broke an agreement to represent him in endorsement deals. However, a federal judge in North Carolina ruled that their contract did not comply with the state's sports agent law, rendering any agreement void.
The allegations against Zion Williamson, his stepfather, and his mother add another layer of complexity to the young star's career and raise questions about financial transactions and business dealings in the world of professional sports. As the legal proceedings unfold, the basketball community and fans will be closely following the developments surrounding the talented player's financial situation and future endorsements.