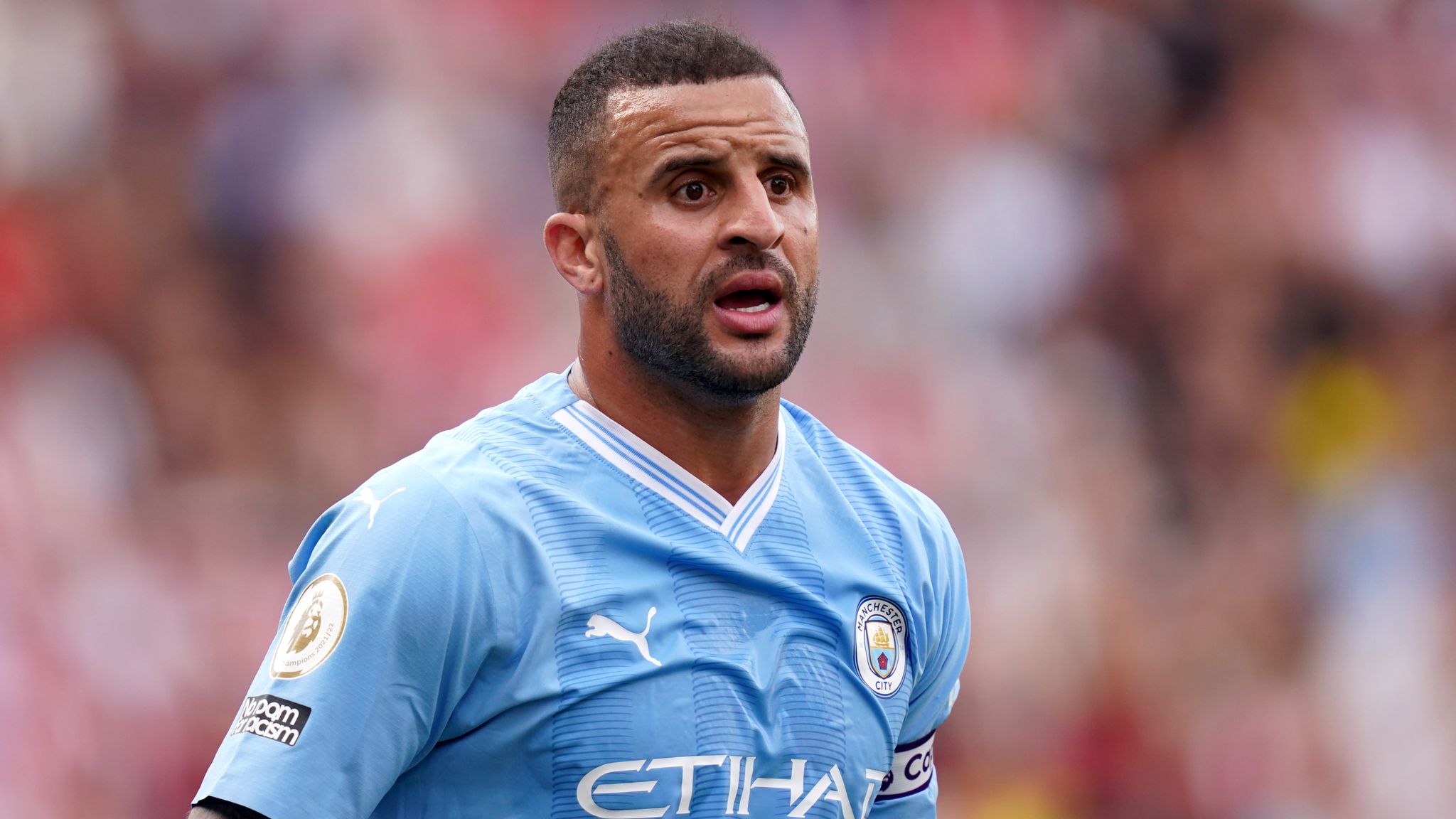 Bayern Munich is interested in signing Manchester City defender Kyle Walker this summer
City is however keen on convincing the England international to sign a contract extension
Walker is reportedly interested in the move to the Bundesliga champions
Bayern Munich is putting in significant effort to convince England defender Kyle Walker to leave Manchester City during this transfer window. The 33-year-old has engaged in talks with Bayern, and the German champions are optimistic that he wants to join them, although Walker has yet to confirm his decision.
Walker expressed his desire to move away from Manchester City after not being named in the starting XI for the Champions League final last season. However, City is hopeful that they can persuade him to stay and has offered him a new contract that would extend until 2025, as his current deal is set to expire next year.
Pep Guardiola, City's manager, has made it clear that he values Walker and wants him to stay. Guardiola emphasized the defender's specific qualities, which he believes are challenging to find in the world. He mentioned that both clubs are in contact, and they will fight for Walker's signature, but he does not know how the situation will unfold.
Bayern president Herbert Hainer also confirmed their interest in Walker and stated that Pep Guardiola's appreciation for the player is evident. Bayern is actively working on the potential transfer and is willing to give the negotiations some time, as there is still time left in the transfer window.
The Bundesliga champions are already facing the prospect of losing Lucas Hernandez to PSG and are preparing for the potential sale of Benjamin Pavard. As a result, the club has reportedly offered Walker a contract that exceeds what City has presented.
Once they receive the green light from Walker, Bayern will proceed to make an official bid for the defender. The situation remains uncertain, with both clubs keen on securing his services.
The potential move of Kyle Walker to Bayern Munich could mark a significant chapter in the defender's career. Having spent a successful period at Manchester City, Walker faces a tough decision on whether to continue his journey with the English club or embark on a new adventure with Bayern, who have been dominant in German football in recent years.
On one hand, City is keen on retaining him and appreciates his unique qualities, which they believe are indispensable to the team. On the other hand, Bayern sees Walker as a valuable addition to their squad and is ready to provide a competitive contract offer. Ultimately, the decision rests with Walker, and his choice will shape the direction of his footballing career in the upcoming season. The transfer window remains open, and fans of both clubs eagerly await the final outcome of this potential transfer saga.